Fortnite PlayStation 4:
how to install and play with it
If you are wondering how to play Fortnite, the famous Battle royal di epic Games, on the console PlayStation 4 di Sony, you have come across the right article. So here's how to install and play Fortnite on PlayStation 4.
Fortnite su PlayStation 4
Let's start from the first point, that is the installation. First, to play any version of the game, you need to install Fortnite. This can be done directly from the console shop or from the PlayStation Store. This download will include the classic version and the creative mode of the game, but that's not all.
They are in fact available for various PS4s DLC e packages paid to expand the title: some contain cosmetic items and clothing, others, like the package Metal Team Leader , allow you to access the cooperative game mode. Playstation also offers a free package for subscribers to PlayStation Plus, called "PlayStation®Plus Celebration Package ", which includes a emote, for an hang glider and Down arrow trail.
OfferBestseller No. 1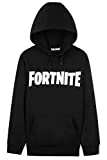 Fortnite Sweatshirt with Child Hood - Sweatshirt Kids ...
Official Fortnite Sweatshirt: Officially licensed Fortnite boy sweatshirts.
Official Gaming Merchandise: Fortnite officially licensed child's sweatshirt from the video game. You will find the Fortnite sweatshirt ...
Gifts For Gamers: The kids hoodie is the perfect gift for all Battle Royale and video game fans ...
24,99 EUR −12% 21,99 EUR Buy on Amazon
Let's start playing!
Now that you have downloaded the game, all you have to do is open it. The first time you will be prompted to associate your account Epic Games. If you already have an account with shopping e progress of various types, will also be kept for the game on PlayStation 4.
The only platform for which you need to pay some attention is the Nintendo Switch. Between the latter and the PS4in fact, you may have a problem associating the same account at the same time. In practice, to log in on Nintendo Switch you will first have to dissociate your Play and vice versa. Progress should be shared between steps, but the same is not true for V-Bucks: the money purchased on Nintendo Switch and PlayStation 4 can only be spent on their respective platforms.
Regardless, once logged in on the chosen platform, just make sure you are connected to the Internet to start playing. Good fun!
For further doubts and information, we refer you to both the Epic Games support page.
Bestseller no. 1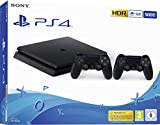 PlayStation 4 Slim 500GB F Chassis, Jet Black + 2°... 639,99 EUR Acquista su Amazon