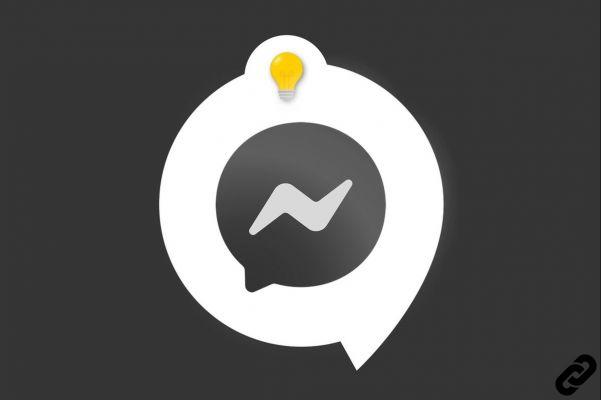 When you use Messenger , instant messaging collects your personal data. This information belongs to you by right, so you can request a copy from Facebook.
In particular, it can be useful to request a copy of your data if you are thinking of deleting your Messenger account and want to keep certain information. Let's see how to do it in this tutorial.
Receive a copy of your personal data on Messenger
1. On your smartphone, open the Messenger application then tap on your profile image located at the top left of the screen.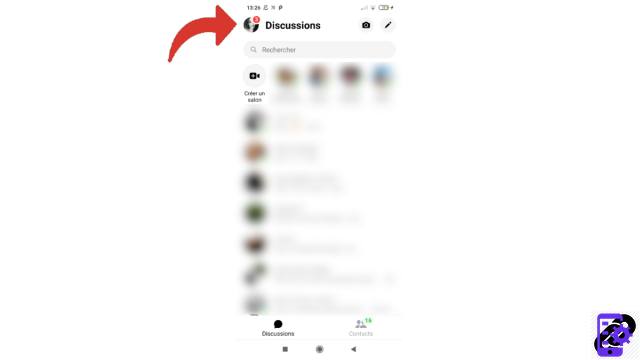 2. Scroll down until you reach the "Account" pane and touch the first line "Account settings".
3. Slide the screen slightly until you see the part called "Your information" where you will select the line "Download your information".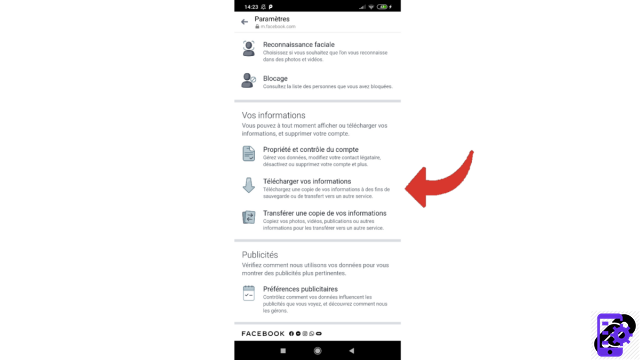 4. Choose from the long list of available information. You can keep all your selected files or sort them now. Once finished, go down to the very bottom of the page, choose a period, a format and determine the quality of the photos by selecting the corresponding pane.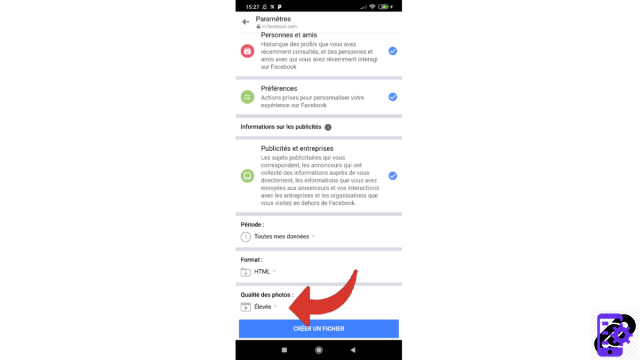 5. Indicate your preference in the selected panes (in this example it is the quality of the photos).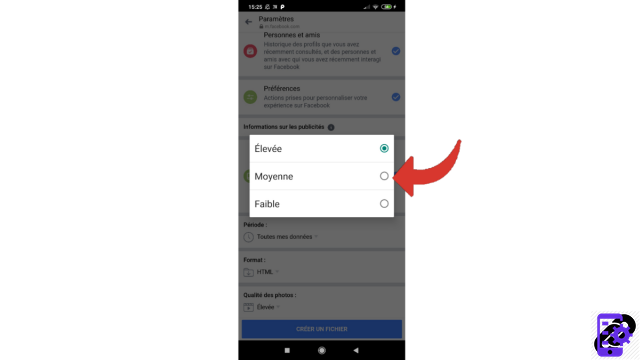 6. Then press the "Create File" button.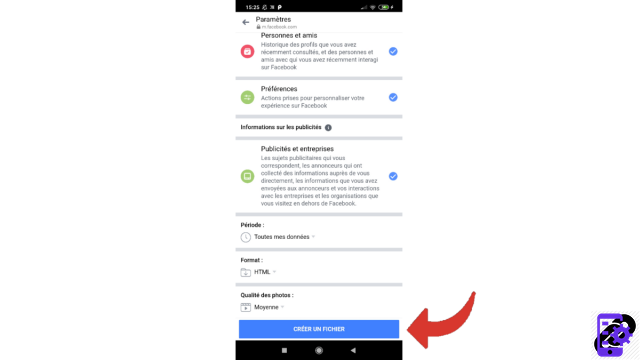 7. The file download will start. The waiting time before it is accessible will logically depend on its size. Once your file is ready, press "Download".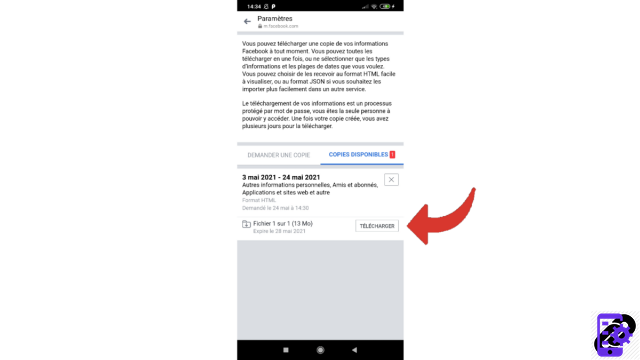 8. For security reasons, Facebook Messenger will ask you to enter your password. Once you have entered it in the dedicated box, press "Continue".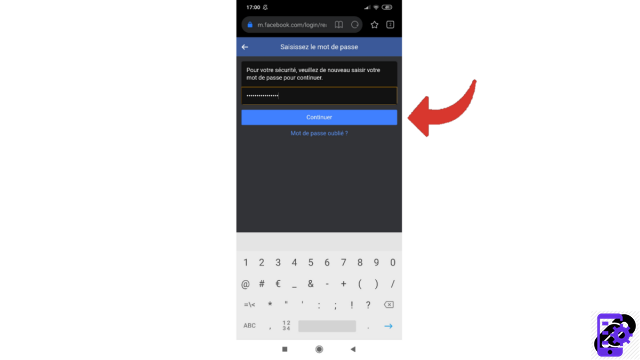 9. Optionally choose the location of the file and rename it if you wish (it will be easier to find), then press "Download".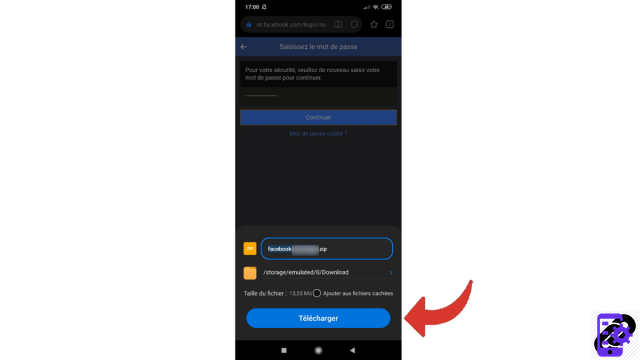 That's it: you have just obtained a copy of your personal data! You can repeat the operation as many times as you wish. For added security, be sure to keep them on a safe device and delete them if you no longer need them.
Find other tutorials to help you master all of Messenger's features:
Our complete Messenger file: tips, advice and tutorials.

How to create an avatar on Messenger?
How to change accounts on Messenger?
How to watch a story on Messenger?
How to make a call on Messenger?
How to delete your search history on Messenger?
How to download stickers on Messenger?
How to integrate a personalized emoji on Messenger?
How to delete a message from a conversation on Messenger?
How to send a voice message on Messenger?
How to activate and deactivate ephemeral mode on Messenger?

How to send your position on Messenger?