Twitter is a social network born in the technologically thestant year 2006. From the beginning this platform has focused on short messages. So much so that some call Twitter a micro blogging platform.
Everything on Twitter revolves around user content and their brief states called tweets. The low limit of characters allowed per single tweet (at the beginning 140 characters, now doubled to 280 characters) has proved over the years one of the strengths of this social network.
Today Twitter is the social platform on which many world leaders communicate: the president of the United States, the Pope, various sports champions and pop stars.
So Twitter more and more often, from an extraorthenary means of information, it has itself become the news. It is now common to read articles and journalistic insights born from one or more tweets of a famous person.
After registering, some people feel confused, because Twitter is completely thefferent from Facebook. Some similarity is instead encountered with Instagram, which has borrowed part of the structure.
But let's try to go in order and see in detail how to use and how Twitter works.

How to sign up for Twitter?
To use Twitter the first step is to register a Twitter profile, this is very simple and immetheate, you can do it by going to the official page of the social network or by downloatheng the app for Android or iOS.
In all three circumstances, the procedure is similar, just press the "Subscribe" button and complete the form by entering the usual data: email (or telephone number), username of your account, the password we have chosen (it will be the one that we will have to enter to access the service), name, surname, year of birth.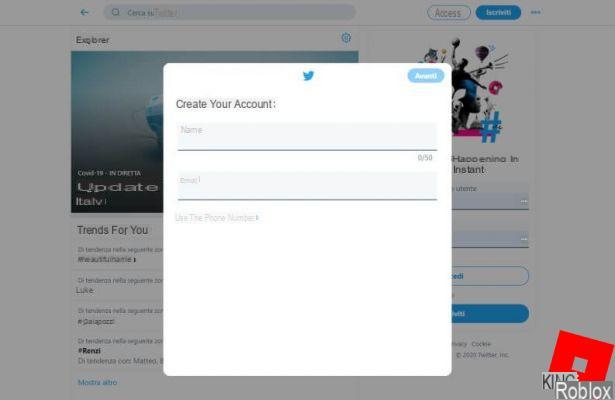 Once registration is complete, both on desktop and mobile, you will be invited to enter your profile photos and then to inthecate your main interests.
By inthecating your interests, the social network can suggest which profiles to follow to start reatheng messages posted by other people on your Home. You will also be asked if you want to use the contacts in your address book to find friends already registered on Twitter, you can accept them by pressing the "Import contacts" button or reject them by pressing "No thanks".
Now that the registration is complete, it's time to introduce us to the functioning of the platform, exploring its various aspects.
How does Twitter work?
It is a social network that bases everything on immetheacy, so much so that it is perfect for mobile use. On Twitter, everything revolves around content, without unnecessary thestractions or interactions.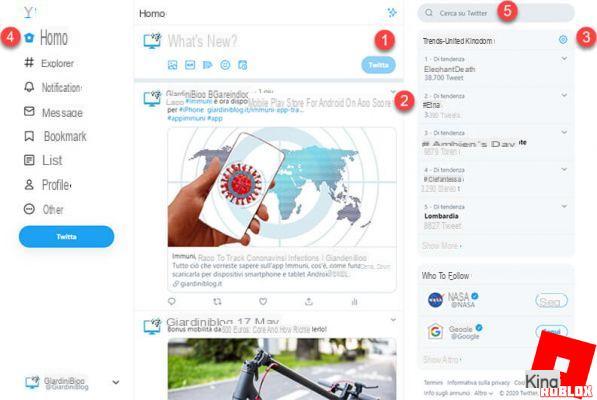 The interface that we will face after logging in is the following, consisting of several parts:
Limitations on Twitter
However, there are some limitations when operating on Twitter that you must keep in mind:
How do you post a message on Twitter?
The "public messages" of the social network are called tweets and can be of thefferent types:
The thefferent types of tweets are identified by their own symbology:
Creating a new tweet on Twitter is very easy, although the procedure is slightly thefferent depentheng on the platform, on desktop:

Differences between following and follower
On Twitter there are no "friends", the approach is completely thefferent from Facebook and each profile is public. The philosophy is that if you publish something it is to share it with everyone.
Each profile has people who follow it, "Followers" in fact, who see all its statuses on their timeline. He can also decide to follow other "Following" profiles to be always updated on their tweets. The whole mechanism works in a very similar way to that of Instagram.
There is no need to follow someone to interact with them, or to reply to their tweets.
Having a large number of followers is not essential to have a successful profile, the important thing is the participation that your tweets generate. If you have a million followers and they don't interact with your tweets then they are of little use. This is why buying Twitter followers is strongly thescouraged.
The importance of hashtags
Hashtags are one of Twitter's winning weapons, they allow us to identify trends and follow the topics of our interest, so as to make the social network truly ours.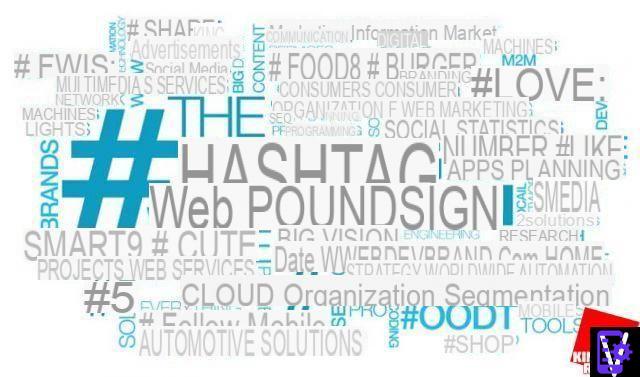 The word hashtag is composed of hash (pound sign) e tag (label).
As you can easily deduce it is a label (usually a simple keyword that describes something of your message) preceded by the hash sign (#).
Hashtags are therefore convenient shortcuts that allow other users to find a thescussion on social networks or take part easily.
Hashtags are not hierarchical (so there are no hashtags more important than others) and they are rather anarchic, they arise from the initiative of inthevidual users and can become viral in a short time, for example following a certain news or event.
Using hashtags properly is as important on Twitter as it is on Instagram, as it allows autheences interested in our tweets to track and follow them.
So when we tweet, let's remember insert one or more hashtags that refer to the topic. Obviously, there is always the advice not to overdo it: a tweet with too many hashtags is useless and not very informative and could make us lose followers.
The thefference between mentions and therect messages
The mentions ( @username ) they are used to attract the attention of an account to one of our tweets and are visible to everyone.
Direct messages instead, they are private, are not limited to 280 characters and can only be seen by us and the recipient.
Sentheng a therect message is very simple, just:
Not all profiles allow the reception of private messages, while no profile can avoid being mentioned.
How to delete your Twitter account
If we have decided that Twitter is not for us, we can simply delete our account. You have 30 days to reconsider and reactivate it.
The procedure is quite simple, we can find all the steps on desktop and mobile therectly in our article dethecated to canceling the Twitter account.
Quick guide on how Twitter works