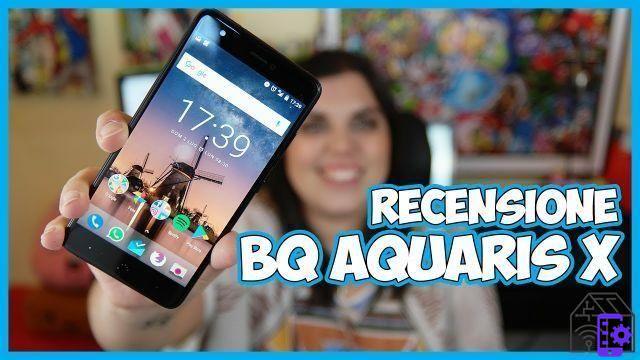 Fast, elegant and powerful, BQ Aquaris X it was a real revelation for me. This smartphone, manufactured by the Spanish company BQ and arrived some time ago on the Italian market, it has indeed revealed itself perfect for everyday use despite its price, it positions it in the mid-range of the market. I try to explain why.
Let's talk about technical specifications
BQ Aquaris X is equipped with a IPS LCD display from 5,2 in with Full HD resolution and technology Quantum Color +, which makes it great in any situation, including under the scorching sun of these summer months.
To characterize it there are then clean lines, oval edges and the back made of polycarbonate that guarantees excellent grip, while under the body we find the processor Qualcomm Snapdragon 626, the Adreno 506 GPU and 3 GB of RAM.
Connectivity is guaranteed by the highly appreciated USB Type-C connector, by WiFi 802.11a / b / g / n, by Bluetooth 4.2 and by NFC; obviously present support for 4G LTE networks, space for well 2 YES and the one for the microSD, which allows you to expand the internal memory by 32 GB.
The operating system on the other hand is Android 7.1.1Nougat, while the battery - capable of supporting us throughout the day - is from 3.100 mAh.
Promoted with full marks
BQ Aquaris X has managed to surprise me on more than one occasion. The Snapdragon 626 processor performed really well even in the worst situations, the battery passed our stress test with flying colors and the display, despite the maximum brightness stopping at 650 nits, never gave problems even outdoors.
[
Would you like to know more? Don't miss our video review!