Il Risiko is the your language version of Risk, a board game that, since its launch in 1957, has involved and passionate groups of players of all ages. Over the years there have been many variations that have invaded the market and continued to be the protagonists of evenings in company.
Describing this board game is almost superfluous; for those unfamiliar with the Risks is a strategic game, now also available online, in which each player has territories that supply troops and with these he must try to take possession of the territories of his opponents, trying to reach the (secret) objective inthecated in his card. Below you will find the link for those who want to buy it on Amazon:
Buy on Amazon
For those who would like the games to never end, or for those who want to continue having fun with the same rules as Risiko, they are several online games were born that clearly take inspiration from the classic board game. This article is dethecated to best online gambling games.
The best solutions to play Risiko online
Risk! Digital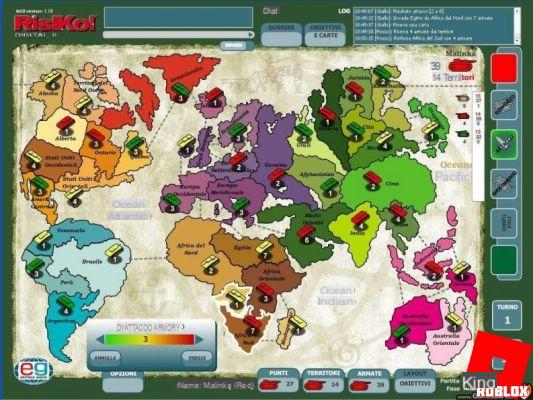 It is the official online transposition of the classic table. So, if you are looking for a very faithful virtual version of the paper game, you can't not choose this one.
Unfortunately the game is not free, it's free for the first 15 days only then you have to subscribe. The cost of the subscription is € 3,95 for one month, € 9,90 for three months and € 35 for a full year.
To start playing you need to download the client and Adobe Air on your PC or Mac. Once you have downloaded the client you can proceed with the registration of an account or choose to play therectly through your Facebook account.
Unfortunately the game, without installing the client, is no longer available via Facebook, the link is still present but leads to a non-existent page.
If you want to try the game you can connect therectly to its official page.
Warzone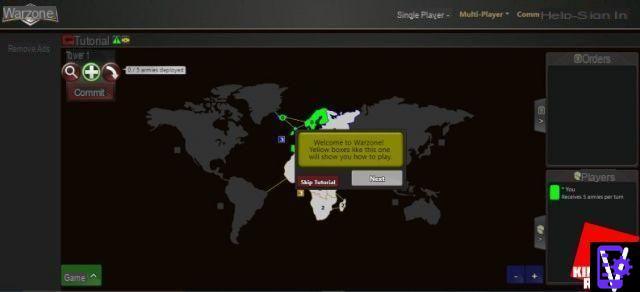 It's probably the best alternative to Hasbro's Risk or Risk, it is a faithful transposition in the mechanics, with a modernized interface. The game can be used for free online therectly from your web browser without having to install anything, and is compatible with modern standards (so it is not based on the Flash Player that goes towards obsolescence).
Warzone offers one mode for solo play and one for multiplayer.
It would seem the best alternative to Risiko, unfortunately it is not translated into your language, but if you chew a minimum of school English and have an idea of ​​the classic rules of the game, the title is completely and easily accessible.
If you want to play Warzone online you can go to the game's website, the title is free and no registration is required.
AtWar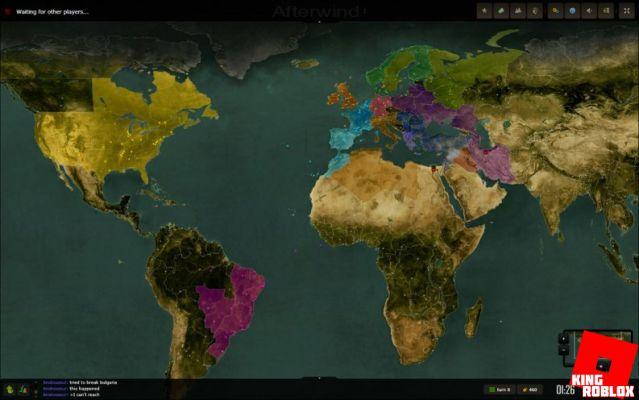 This is an excellent alternative to Risiko, it has variations from the original title with more units. As the authors argue, in the making of AtWar they were inspired by Risiko and the well-known classic of videogame strategy, Civilization.
The title is free, fun, technically well made and HTML5 compatible, so it can be run therectly from the browser. The title is free to play, AtWar is playable for free in the basic version, some modes are reserved for Premium users. If you want to try this title just register on the site.
Blitzwar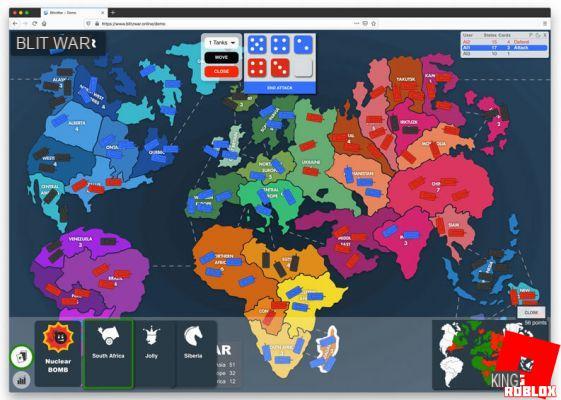 From 2020 BlitzWar is available, developed by a group of friends to play online during the various lockdowns. It is inspired by the Risk Challenge and allows you to choose the duration of the game… to avoid endless games!
You can play with friends and / or against the computer. Artificial intelligences based on reinforcement learning train from game to game to get stronger. Check out the demo to see them at work!
BlitzWar is completely free and compatible with any browser, tablet and smartphone. There is no need to download any app: to start a game just register or log in via Google.
Best versions of Risiko for Android and iOS
You can also play Risiko online on mobile devices, let's see the best games for Android and iOS that offer the Risiko gaming experience.
Risk: Global Domination (Android and iOS)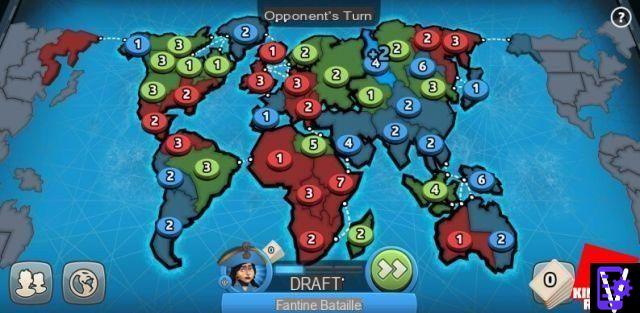 This is the official mobile transposition of Risk, the international variant of Risiko. It is a good-quality title made under license from Hasbro, which offers many maps, great effective and familiar colorful graphics, and also a complete multiplayer mode.
The title is freenium that is, there are purchases in the app. You can download it for free from the Play Store and the App Store.
Warzone – turn based strategy (Android and iOS)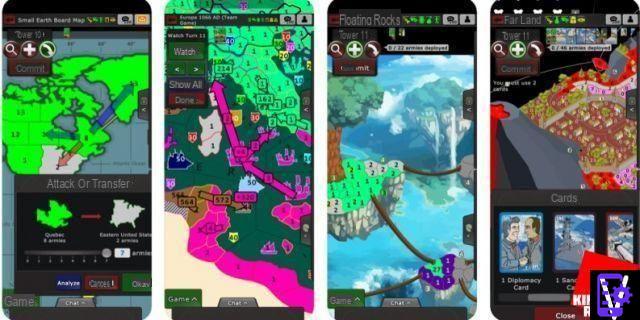 The Warzone site we talked about above has also released a highly rated version for Android and iOS. Unfortunately, this is also in English, but it is accessible, faithful to the rules of Risiko and a lot of fun. The game is a true and serious Free to Play and the advertising is not very invasive. If you want to try it, you can download it from the Play Store and the App Store.
Lux DLX (risk game ++) (Android and iOS)

If you are looking for a complete game inspired by Risk this is for you. It allows you to play with tons of maps, has clear graphics and is easy to master.
Unfortunately it is available for free only for Android, but it's worth a try.
The title does not currently have a multiplayer mode, but it does offer good AI that guarantees a convincing level of challenge.
You can download Lux ​​DLX for free therectly from the Play Store and for a fee at a cost of € 5,49 from the App Store.
Rise Wars (strategy & risk) (Android and iOS)

It is a mobile version of Risiko that has enjoyed some success despite some limitations.
Among the defects are some bugs and anomalies that limit the quality of the experience: such as poor AI, bugs in multiplayer and in the single player experience. Unfortunately, even in this case, the your language translation is missing. If you want to try Rise Wars you can find it on the Android Play Store and on the App Store for iPhone and iPad.
Our in-depth study on the best versions of Risiko online has ended, we wish you have fun forging your empire!
Risk online: the best solutions to have fun conquering!