Android is today the most widely used operating system on mobile platforms, smartphones and tablets. Acquired by Google in 2005, it has been improved over the years and has left its competitors no chance. Facing him, only Apple's iOS survived, leaving alternatives like Windows Phone or webOS on the floor. So if you don't buy an iPhone, you will necessarily buy an Android smartphone.

Entry-level, premium, compact formats, large screens, and now even foldable smartphones, Android adapts to all hardware possibilities. The OS has even been declined for televisions or automobiles, but the objective is not to dwell on this kind of solution here.

Instead, we are going to learn how to master Android perfectly and reveal all its secrets. Because if the interface is easy to learn, there are a multitude of subtleties not necessarily known and yet which make life much easier.

We will try to be as clear as possible on the different steps to follow, the difficulty residing in the impressive volume of Android versions, between updates and overlays. But don't panic, our advice is generally valid for most users, regardless of their OS variant.


Android: the most used operating system in the world
According to statistics from the analysis firm IDC, Android's market share for the smartphone sector is 86,6% in 2020, compared to 13,4% for iOS. The iPhone operating system and today's only competitor to Google's mobile OS. The institute estimates that this share will increase slightly over the next few years. It must be said that Android is popular in developing countries, such as India for example, where demand is now higher than in Western countries.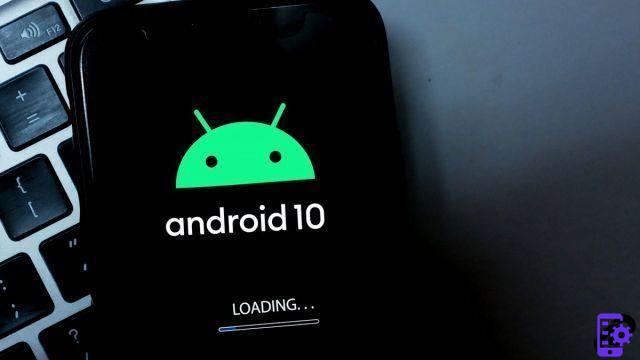 As of this writing, the latest major OS release is Android 10. For the first time, Google has decided to drop dessert names (Android 7 Nougat, Android 8 Oreo, Android 9 Pie. ..) to give itself a more serious image and clarify its system of updates. Moreover, we are now entitled to one major update per year from now on, generally at the end of August or the beginning of October for the official launch on the first compatible smartphones. Previously, we had two annual updates (Oreo 8.0 and 8.1 for example). And even before, there weren't really any rules. Everything is simpler and better organized now.

The main flaw of Android compared to iOS concerns its distribution. New updates are slow to be deployed by third-party smartphone manufacturers, and two-year-old mobiles are often simply never entitled to them. We therefore find ourselves with a bursting of the market, with Android 8 Oreo and Android 9 Pie which remain more installed than Android 10 several months after the release of the latter. This is the price to pay to benefit from so much variety in products. Note that Google launched Project Treble in 2017 with the deployment of Android Oreo. It is an overhaul of the architecture of the operating system to simplify the software monitoring work of manufacturers. The situation regarding updates is gradually improving since the arrival of Treble.

Android, if it has tended to close in on itself for a few years, remains a relatively open OS, especially if we compare it to the compartmentalized and impermeable system of iOS. This is why it has become the preferred solution for hackers and customization enthusiasts. Google tries to find a balance between security and freedom, not an easy task. Long considered the operating system for viruses, malware and security breaches, Android is much more protected now, but at the cost of the reduction of its opening history. Today, root is much less practiced (but also less necessary) than in the past, for example.

Each version of the OS has added a stone to the building that Android has become today. We think, for example, of Android Honeycomb 3.0, designed to support tablets, which got off to a difficult start but recovered through updates to improve. That's why it's important to know how to configure and keep your Android smartphone up to date to get the best experience available. Note that it is sometimes difficult to put a date on the arrival of a feature on Android. Certain "new features" were indeed added by manufacturers via their in-house overlay well before their integration with Android Stock (the pure version of Android, used on very few smartphones, generally entry-level). And here is a ready-made transition to tell you about the different Android overlays.


Android and overlays
Android is arguably one of the most modified and customized operating systems by hardware manufacturers that opt ​​for Google's mobile OS. On Windows, manufacturers simply preinstall a series of software. This is also the case on Android, but the brands do not stop there: they also change the entire interface and menus and add or modify features. That's what we call
an overcoat
.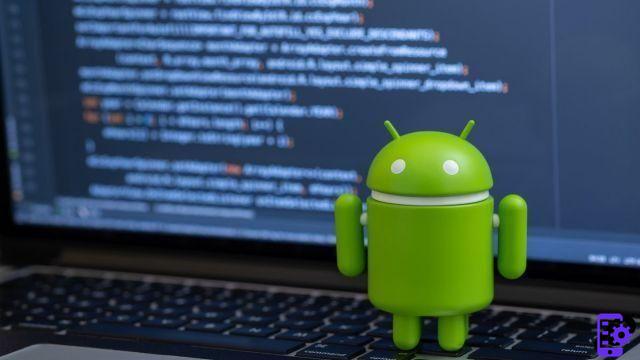 Samsung has One UI, Huawei has EMUI, Xiaomi has MIUI, OnePlus has Oxygen OS, Oppo and Realme have Color OS etc. Even Google does not equip its own Pixel smartphones with the basic version of Android. They are also entitled to an overcoat created especially for this range. In the end, very few devices carry what is called Android Stock. There are entry-level models that are content with it, like Nokia (HMD) for example. This has the merit of facilitating the work of developers in terms of software monitoring.
The advantage is that users have a wide variety of interfaces to choose from. Some are fans of Oxygen OS, others swear by the Samsung overlay (One UI replaced Samsung Experience, which itself took over from TouchWiz).
But it also brings disadvantages. In particular, we find ourselves with applications that duplicate those of Google and those of the manufacturer: mail client, notepad, calendar, weather forecast, browser... so many services that we find twice on many Android smartphones. And very often, it is impossible to delete applications from the manufacturer, unnecessarily cluttering the home page, the application drawer or even the storage space.
It's not uncommon for design elements and popular features added on certain overlays to later find their way onto Android Stock. Some brands are very close and attentive to their community in order to offer their users the interface of their dreams. This is particularly the case of OnePlus, which offers beta programs and is very active on its forums.
Android: a system that gives control to its users
Android no longer leaves control to its users 100% as in the past for reasons of security and control of its ecosystem, but remains much more permissive than iOS. It is thus possible to download applications that are not available on the official store (Google Play Store) via alternative stores or APK files and to modify many parameters on your device.
Giving so much freedom and permissions to all users, even those who are not really aware of what they are doing, is however a policy that has its limits. It is not advisable to download files from unknown or unreliable sources, or to root your smartphone when you have limited knowledge of computers and the Android system in particular.
Improper handling can thus lead to bugs, or even the infection of the device by malicious software, which abounds on the web. If you're not sure what you're doing, stick to the minimum, i.e. adjust settings that aren't hidden and installed apps from the Play Store. If you have a recent Huawei mobile, which does not have access to the Play Store, you can go through the brand's application store, but be careful what you download. You can also go through the official website of the publisher or developer of an app to acquire it.
But even taking a thousand precautions, you can sometimes be fooled. Google removes hundreds of apps from its store that contain malware and viruses every year, even the Play Store is not 100% reliable. In rare cases, an app can crash your device. But fortunately, there are solutions and we explain how to debug and repair an Android smartphone.
Interface Android
As we explained above, each manufacturer offers its own overlay to Android. In addition, users have the necessary permissions to modify interface elements themselves. Finally, there are applications called "launchers" which allow you to benefit from an interface designed by third-party developers. These software are often highly customizable, and each user can therefore create their own unique UI.
Faced with this diversity, we will focus mainly on the basic screens necessary for the proper understanding and control of an Android smartphone. We will review the elements that are common to most interfaces.
The lock screen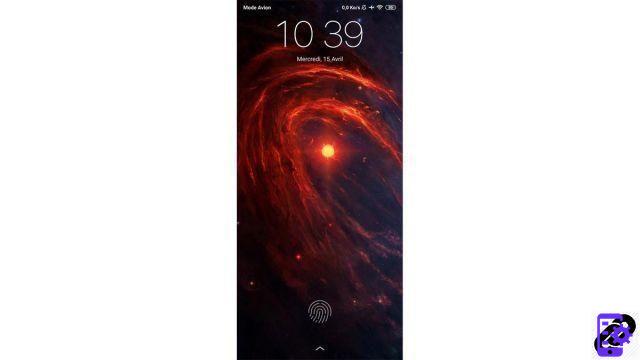 The lock screen allows you to access some information quickly without having to unlock your smartphone using one of the available authentication methods: PIN, password, pattern, fingerprint or facial recognition. We see essential data such as the battery level, the time, the date or the last incoming notifications.
The lockscreen is perfectly customizable. It adapts to the theme you have chosen and it is possible to modify the background image, which can be different from the home page wallpaper.
The home screen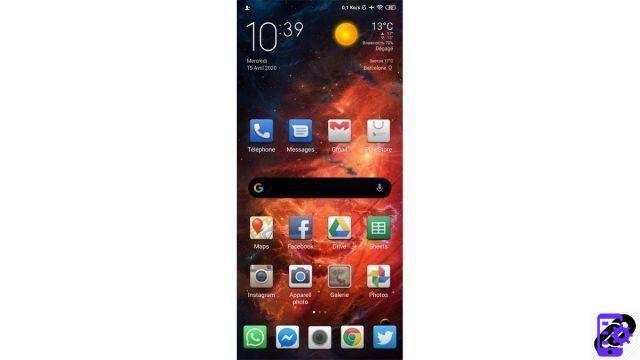 The home page is the interface that we see after unlocking the smartphone. It is designed to give quick access to all the most used services and is fully customizable. There are usually the most important widgets (time and date, weather), the Google search bar with Google Assistant and voice search, as well as a selection of shortcuts to the most important applications.
By layering applications, it is possible to create folders so as not to clutter the screen too much and to organize themselves. We can thus group all Google services together, SVOD platforms between them, put social networks or messaging applications together... Some interfaces also offer an application drawer, in which we find all the apps. This system makes it possible to relegate little-used applications to the drawer to make room for others on the home page.
We also have a dock at the bottom of the screen, in which it is usually possible to integrate five application shortcuts. This dock is irremovable and remains displayed even after a swipe to a side screen. It is therefore necessary to position there the applications which we use most often or which we want to access as quickly as possible.
Everything is absolutely customizable. Each element can be moved, added or deleted as the user wishes. Themes allow you to modify the aesthetics of icons and widgets to obtain a more personalized experience. The wallpaper is of course independent of that used for the lock screen and it is possible to put any image.
Widgets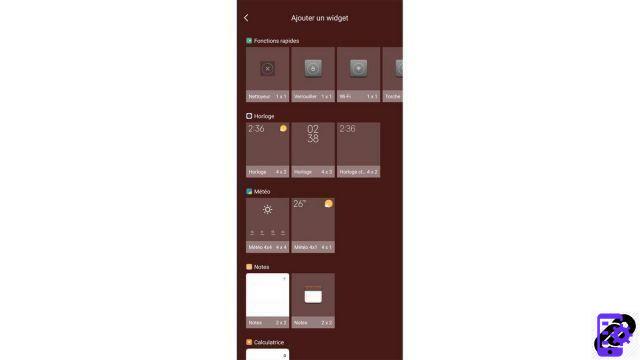 Widgets are interface elements displaying information without having to enter an application: weather, bank account activity, next bus arriving at the stop near your home, agenda, music player... The possibilities are numerous and they allow quick access to certain data.
Widgets can be placed anywhere on the homepage, in the middle of applications, in a corner, at the top, at the bottom... the choice is yours! Their size varies according to the functionality offered. You can also create a page devoted only to widgets so as not to mix these with application shortcuts.
To add widgets, just hold down in an empty space on the home page and select "Widgets". You can then choose from the selection offered. There are the default widgets (from the manufacturer and from Google) as well as the widgets offered by third-party applications that you have installed (Netflix, Spotify, WhatsApp... for example).
The notification center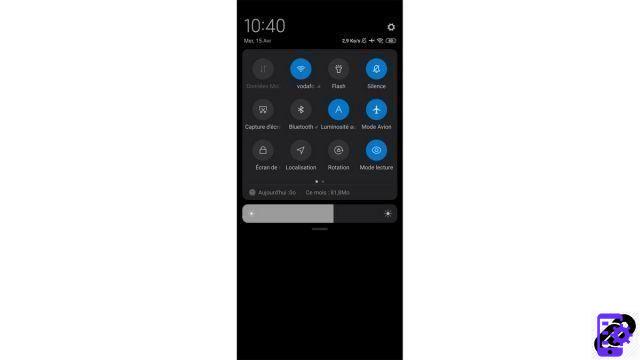 To open the notification center, just pull down the notification bar by accompanying it from top to bottom with your finger. You then have access to settings shortcuts that are often needed: airplane mode, WiFi, mobile data, flashlight, Bluetooth, GPS, screen rotation... The shortcut icons can be arranged according to preferences. This part of Notification Center is called Control Center on iOS.
Underneath it is possible to adjust the screen brightness manually if the brightness adjustment feature is not to your liking. And then, we find all the notifications, these messages which warn you that you have something to see in such or such application or which display information (weather forecast, football score...).
Now, it is possible to display content directly in the notification center, allowing you to not enter the app and save time. You can read emails or WhatsApp messages for example. The quick response system also gives the possibility to respond directly from the center, again without switching to the app in question.
Notifications also appear on the lock screen or the Always-On display, but it is logically not possible to interact with them in this situation, they only appear as a warning. The display of notifications when an application is already in use differs according to the overlays. It is generally possible to read part of the message, which remains relatively discreet. By default, and this can be annoying if you listen to music or watch a video, the sound volume drops when you receive a notification. Some overlays offer a configurable "gaming mode" which acts as a "Do Not Disturb" option in game to avoid seeing a notification arrive and losing the sound in the middle of the game.
Google Services
Even without overlay, Android remains a relatively complete OS that has many native features ranging from useful to essential. To make the most of your smartphone, you should therefore know how to master all the features of your Android smartphone.
In particular, we find Google services on the front line, a real added value that enriches the user experience. We also see it with Huawei, which is having a hard time selling its smartphones deprived of Google applications in Europe.
Note that some native applications have found themselves relegated recently. They are no longer pre-installed on smartphones but must be downloaded via the Play Store. This has the merit of less cluttering app devices that are not very useful for many users and which are more often duplicated with the manufacturer's overlay.
Google Assistant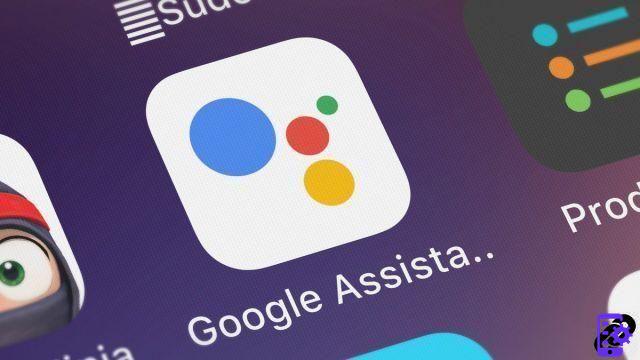 The default built-in voice assistant on Android smartphones is Google Assistant, the equivalent of Siri on iOS and also Amazon's main competitor to Alexa in the home automation sector. To activate it, simply precede a command with "Ok Google" or "Hey Google".
The possibilities are gigantic. By voice, you can use Google Assistant to open an application, do a web search, make a call, listen to music, set an alarm, translate, check the weather, ask for sports scores or news or even manage connected objects in the home.
Google Assistant is featured on the majority of Android smartphones on the market. But industry leader Samsung is trying to push its own solution: Bixby. Ditto on the side of Huawei, which works on its own assistant since it is not authorized to use that of Google.
Google Pay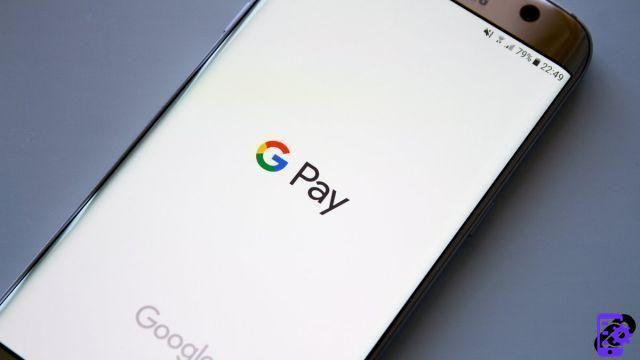 Google Pay was born from the 2018 merger of the Google Wallet and Android Pay services. It is an electronic wallet system allowing online and physical payment without contact by NFC. It is also possible to directly integrate your loyalty cards, meal vouchers or discount coupons.
Google Pay is compatible with many online banks (Boursorama Banque, Revolut, Orange Bank, N26, etc.), but is not yet supported by many traditional banking establishments in Spain, which have launched their own own solution with PayLib. For owners of a Samsung smartphone, the manufacturer is promoting its own application: Samsung Pay.
To pay contactless with Google Pay, several barriers arise. The merchant must first accept this method of payment. More and more of them are doing it, but it is not systematic. The smartphone used must then be equipped with an NFC chip. Again, if most recent devices have one, the entire mobile fleet does not have an NFC chip.
The service is secure. For amounts over 30 euros (as with contactless bank cards), the user must authenticate and unlock their smartphone for the payment to go through.
You can combine as many bank cards, physical or virtual, as you want on Google Pay. However, you must choose a "default" one. No limit either for transport tickets, loyalty programs and gift cards.
Google Maps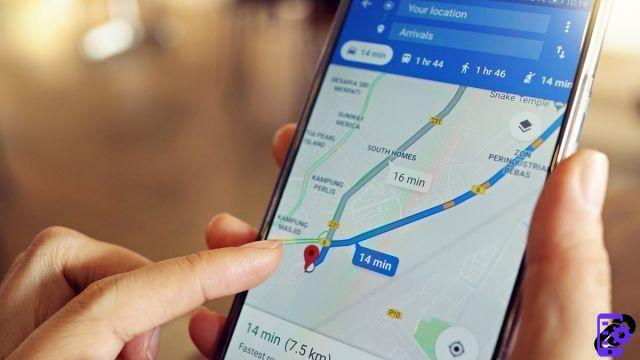 This is undoubtedly the application for which Google can be most proud, the one that surpasses its counterpart on iOS in all respects, in this case Plan. Maps integrates accurate cartography as well as GPS and navigation system. On foot, by car, for public transport, and even to find self-service bike stations and electric scooters, Google Maps is a reference.
And it's only for orientation that Google Maps is doing well. The service is increasingly becoming an alternative to Trip Advisor: it recommends places we might like, urges us to rate them, it is even possible to reserve a table from Maps. And Google is developing a feature for Google Assistant to call a restaurant or hair salon itself to make a reservation or an appointment.
Maps can be downloaded to be able to navigate with the app in offline mode. It is also possible to share your position in real time so that another user can join us or follow our progress. We also have the possibility of saving places to visit or favorites, among other features.
In short, an ultra-complete application that has taken the good ideas of Waze and Trip Advisor, all grouped together in a well-thought-out interface where you can easily find all the features.
A huge catalog of applications with the Play Store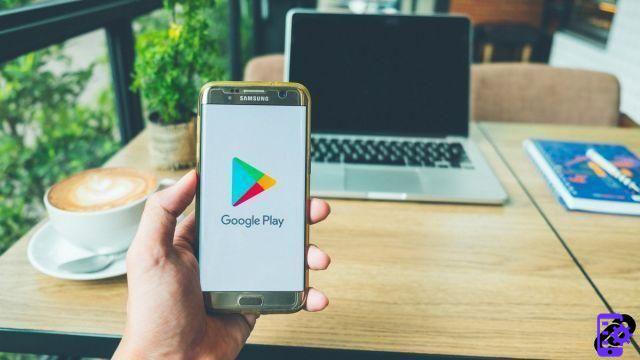 There are many more apps available on Android than on iOS, for several reasons. First, the Google Play Store has a less restrictive policy than the Apple App Store. Some apps that cannot be accepted on the App Store may therefore end up on the Play Store. There's also the fact that developers may want to focus on Android because the operating system has a bigger market share. Or more simply because they have more advanced knowledge of Android development. And finally, iOS is limited to apps from the App Store, where Google allows external sources through other app stores and downloading APK files.
For several years, Google has worked hard to limit the influence of these external sources and to secure its Play Store. The latter now hosts far fewer dangerous apps, but some still slip through the cracks and can endanger users' devices.
The Mountain View firm has also tightened its policy in terms of authorizations granted. An application can only ask users for the permissions they really need for their operation. No way to access contacts for an SVOD app for example.
But beware, this vast volume of applications should not make you lose your head. Install only the apps you really need. Otherwise, you risk slowing down your smartphone, losing battery life and taking up your storage space. Not to mention the clutter in the app drawer and homepage, as well as pop-up notifications from those apps. We tell you more about this in our file which teaches you how to manage the applications of your Android smartphone to perfection.