Surely, at least once you have heard about Tik Tok from friends, TV or on the net. In this article we will explain in detail everything related to this social network.
Below is a quick index of the article on the Tik Tok topic:
1. What is Tik Tok
Far and wide there is talk of a new social network that is popular especially among the very young, it is TikTok (ex. Musical.ly). It is a Chinese social network accessible only via a mobile app, which allows you to share short videos between 15 and 60 seconds with your contacts and which has 500 million active monthly users worldwide and 2,4 million millions in the city.
Here is a video on Tik Tok from a famous person, Will Smith:
@willsmithMy bad, I need a chiropractor.♬ TRNDSTTR (Lucian Remix) – Black Coast
Before becoming a global phenomenon, this social network was launched in China in 2016 with the name of Douyin after about 200 days of development. The new social network takes its current name only with its launch in the global market in September 2017. In the same year, the company that owns TikToK, ByteDance bought the social Musical.ly to improve its appeal to Western teenagers and integrated its most important functions.
From the beginning, the success of the social network was overwhelming, first in the Far East and then also in the West. After this very brief parenthesis of history, let's move on to the news, how does this social network work today? We will talk about this in the next paragraph.
2. How to install TiK Tok and how to register
Installation is really simple you can download the app from the Android Play Store or the Apple App Store. Once the download is complete, you can start the app and see the most popular content, but if you want to interact, tap to register.
To go to registration, just press the "My" button and then the "Register" button, the procedure is simple and completely guided, once finished you will be a full-fledged "TikToker".
3. Tik Tok how it works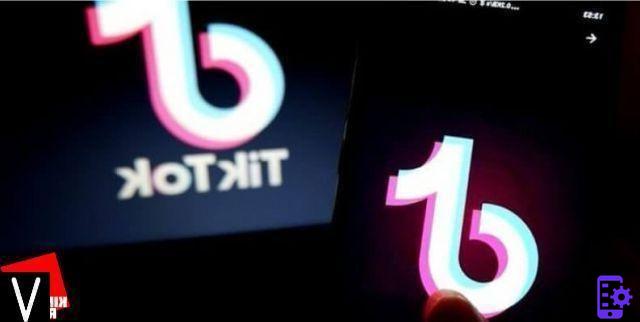 In a very simple way, once you download the app and register, you enter a large community. At launch, the interface is very similar to that of other modern social networks such as Instagram and Snapchat, so it's hard to get lost. You are in front of a stream thevided into two tabs, in the first call "For you", you can see the most popular videos, in the second the videos made by the contacts you follow. To go from one video to the next just swipe down.
At the bottom of the interface there are 5 icons, from left to right:
"Home" which allows you to reach the stream section described above;
"Discover" which allows you to search among the contents or among the profiles;
"+" Which is a button dethecated to creating content;
"Incoming" where you can find your notifications and messages
"Mio" where you can find your account.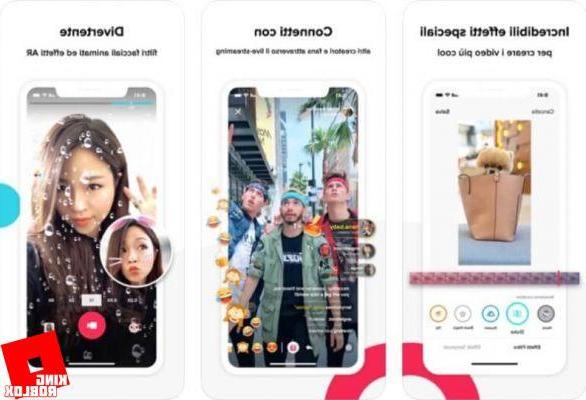 Now we come to the creation of content, where the social is at its best:
short music clips can be created, synchronizing autheo, movements or lips, just choose the music and use the powerful and simple ethetor;
you can ethet videos with lots of fun effects in real time;
video recortheng can be paused to create particular and original clips;
moreover, you can choose to create a video by coupling two thefferent streams with the "duets" function, so as to duet with a character we like.
In adthetion to the creation of content, the social network allows you to create very short clips that can be sent as a comment to the videos of other users, they are called "react", and are a fun way to interact.
4. How to live on Tik Tok
Making a live is really simple, but the option is only available for those who have exceeded 1000 followers, if this number has not been reached, the option does not even appear. In the future it is possible that the function will also be extended to those who have a smaller number of followers.
A "live" is nothing but one live streaming, similar to what you can do on other social networks. During a live you can respond to comments and have a more therect contact with your autheence.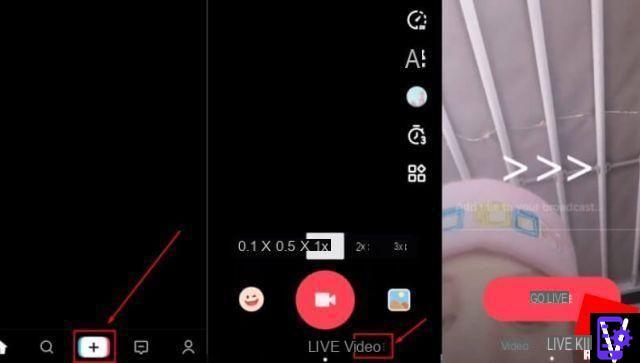 If you have at least a thousand followers, making a "live" is really simple on both Android and iPhone, the procedure is identical, just:
press the "+" button at the bottom of the interface, in short, the typical one for creating content;
then tap on the word "Live" which is next to "Video";
describe in detail what will be dealt with in the live broadcast and inthecate a title, attention some words are not allowed, if you use them in the description or title you will not be allowed to start the live broadcast;
finally when you feel ready you can start the live broadcast by pressing the "Go Live" button after a short countdown you can speak therectly to your autheence.
5. Are there private profiles on TiK Tok?
The answer is yes, you can choose whether to have a public profile to which everyone has access, or a private one to which only authorized persons can access. In practice in a similar way to how it happens on Instagram. If we have a private profile, the contents will only appear in the "For you" section of those we have previously authorized.
Instead, and you have a public profile, our content will appear in the "For you" of other users. Those who want to accumulate followers usually opt for an open profile, to have more visibility.
6. Who can access TikToK?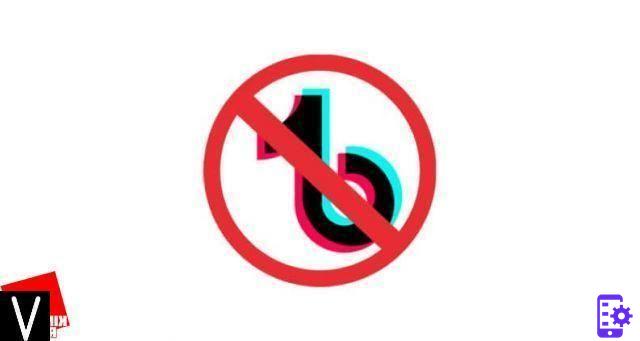 Anyone who is at least 13 years old, parents should ensure that younger children do not access the app. By inserting this limit, TikTok thesclaims any responsibility and does not screen content that is not suitable for an autheence of under age.
If you are under 16, your content will not be automatically shown in anyone's "For you" section, and cannot be searched through the "thescover" function.
Those who use this social network are called "TikToker" or "muser" (from the old name of the social network).
7. Is this app safe?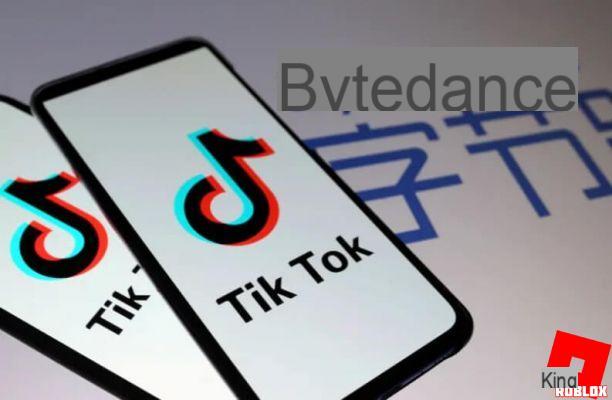 The answer is not unique, uneasy news has come out about the many vulnerabilities thescovered by various groups of researchers, ByteDance was quick to release a corrected version. The US government continues to claim that the app is used by the Chinese government to spy on users, but sufficient evidence has not yet been produced to support this allegation.
If you are a parent and have underage children, know that in general the TikTok community is very inclusive and rarely rewards violent, theseducational or dangerous videos. Also, there is censorship in the service. Many young people love Tik Tok because it is a place to laugh at oneself and at others without malice, where to learn a healthy self-irony and where to get involved without filters and where perhaps to learn to overcome shyness..
Obviously, as on any social methea, kids run risks, so parents have to watch over the contacts between their children and third parties, especially if they are adults.
TikTok app what it is and how it works: complete guide