There are just two days to go until the end of the year, and also of the Epic Games Store initiative. We have reached the thirteenth title of the promotion, and today the site offers the possibility of Free solitairica, a title that is a cross between a classic solitaire, a rogue-like and a RPG.
The game is quite well known: it was released in 2016 for PC, then it was transferred to mobile, and has been played by hundreds of fans of the genre. And now you can finally redeem it for free, at least until 16:59 pm today. There are approximately eight hours left, so we suggest you hurry to the reference page of the Epic Games Store to add it to your library as soon as possible.
Free Solitairica: the thirteenth gift from the Epic Games Store
"Solitairica brings RPG combat and the complex progression of rogue-like to a new setting: the world of solitaire! In the land of Myriodd all hearts were broken by the terrible Emperor Stuck! The great Kismet will teach you to fight enemies thanks to the power of the solitaire and the four energies: attack, defense, agility and willpower. Each player journey will be a unique challenge, with ever-changing hordes of enemies and a wide range of items and spells to explore. Fight your enemies with brute force or by building devastating combos. Defeat Stuck's Armies! ".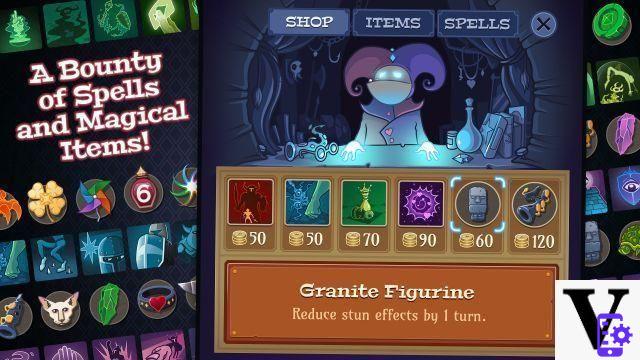 There could be no better description for this title than the one released by the Epic Games Store. And we're pretty sure fans of the genre can't help but redeem Solitairica for free. But remember that there are still two games left to the end of the company's Christmas initiative, and it seems to be Torchlight 2 and Jurassic World Evolution. We look forward to seeing you on time this afternoon to find out if these predictions are really right, and to see which game we could redeem for free between now and tomorrow. See you later, gaming enthusiasts!
TagsEpic Games Store giochi gratis pc Jurassic World Evolution Solitairica Torchlight 2 Today Epic Games Store is giving away Solitairica