How many times has it happened to you that WhatsApp chats returned to be visible to your eyes even after being archived? Certainly more than one, we are sure. From now on, however, we promise you that it will never happen again. Or rather, the Facebook messaging app promises it, which has changed the settings so that archived chat messages remain there by default. Therefore, if you want to access a conversation you will have to remove it from the archive. But let's try to understand something more about this new feature.
WhatsApp chats: Archived conversations now remain archived forever
The WhatsApp App has announced a new - and interesting - feature for all those who are used to archiving conversations. From today, in fact, the archived chats will remain so By default, your contact should also send you a message. This, in fact, will no longer be enough to return the active conversation, which will thus remain closed within the App archive. A useful option above all for groups, from which you can often not get out for various reasons, but whose conversations you are not at all interested in. In this way, you will no longer need to silence the group and then find hundreds of notifications, because you can archive it. And see it disappear from your sight as well as from your mailing list.
Despite this update, users who don't want to abandon the old method can still restore it through their chat settings. After all, archiving a conversation and forgetting it forever (or almost) could prove frustrating. At the same time, as we have anticipated, we are sure that archiving "harassing" groups can be a truly optimal solution. In any case, what matters is that Facebook's messaging service is really doing everything to please users. And the idea of ​​permanently hiding archived chats demonstrates this well. Try it for yourself, don't you think?
Discount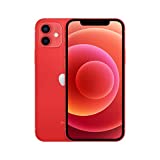 Novità Apple iPhone 12 (64GB) - (PRODUCT) RED
6,1 "Super Retina XDR display
Ceramic Shield, harder than any smartphone glass
5G for lightning-fast downloads and high-quality streaming
939,00 EUR −6% 879,00 EUR Buy on Amazon Tagschat whatsapp WhatsApp permanently hides archived chats