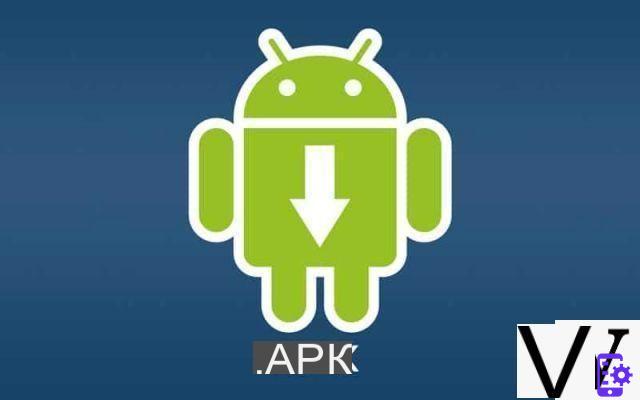 What is an Android APK? We hear everywhere about this type of file and yet it is difficult to understand. You know, one of Android's strengths is its app store called the Google Play Store. You will find pretty much everything you need there, but sometimes a particular app is not there, or it is scheduled for release at a later date. In this case, you can install an APK file. Come on, we'll explain everything to you.
If you are used to using Android system, you are probably used to installing applications downloaded from the Play Store, and uninstall them. But sometimes, it can be interesting to know how to install an application from its file, without going through a store and doing the manipulation manually.
This is the case, for example, if you want to take advantage of the latest updates to an application. It often happens that the APK file is available before the final update is available for download from the Play Store. But be careful, the APK file is not verified by Google teams and you must therefore understand its subject well to avoid falling into certain traps. We will explain everything to you.
Summary
Android: What is an APK file?
Android: how to install an APK file
Android: uninstall an app and clean up residual files
Comments
Android: What is an APK file?
Let's start with the simplest: what is an APK file? Well it is neither more nor less than a file format, as would be the jpg format for an image or mp3 for a music. This file contains the whole of an application.
Normally this file is distributed, stored on Google servers. It is therefore available for download on the Play Store. But it can also be stored elsewhere, on other servers, and so an APK can be downloaded directly from a website. It's just like uploading an image. Obviously, going through the Play Store seems much simpler and more logical, and one can then wonder the interest of manually installing an application. via its APK file. In fact, there are several big advantages in our opinion of doing this:
First, you don't have to stick to the Google Play Store. You can opt for alternative stores that are very well stocked.
For developers, this is a very easy and convenient way to test an application that they have just developed. They can thus identify small bugs and improve all that.
Some applications are leaking on the Web and their apk file is often available on the internet even before being updated on the Play Store.
Some updates are also available on the web before being on the Play Store.
Overall, this makes it possible to regain a certain independence vis-à-vis Google's services. But everyone is free to do what they want.
Android: how to install an APK file
To install an APK file, handling is extremely simple. In principle, all you have to do is download the desired application and transfer it to your Android device. Therefore, you will not need an internet connection to install it.
WARNING: Some sites offer infected APK files. It is very important to choose the websites that offer you to download APK files. Among the best known and most reliable, we recommend for example APK Mirror.
First of all, you must authorize unknown sources on your smartphone or tablets. Let's meet, then "Settings" and "Security"
Check the line "Unknown sources" if it is not already the case
Then download your apk file, either directly from the browser of your smartphone or tablet, or through your computer. You will then only have to transfer it to your device (in the "Applications" folder for example or even "Downloads").
You will now have to navigate to the file to be able to install it. For this, you are going to need a file explorer. We have made a selection of the best for you here.
Go to the folder where your file is located (for me, it's the "Applications" folder)
Tap your app file. We detail the access that the application will have on your device. If it's good for you, validate by pressing "Install".
After a few seconds of waiting, your application is installed on your smartphone or tablet
Go to the list of your applications to be able to launch it
There it was, it was as simple as that, and the few images in this tutorial will have been the proof. Now let's see the other part about uninstalling your apps.
Android: uninstall an app and clean up residual files
Now suppose you don't like one of the apps installed via APK file. Or that it is unstable, that it displays bugs, or that it is necessary to make room in your internal memory. You will have to do a little cleaning and uninstall one or more applications. Here's how to do it:
First go to "Settings" and "Applications". You will find there the complete list of your installed applications.
In our example, let's select the Asphalt Nitro application
Force stop
Clear the data (and possibly "Clear the cache" a little further down).
uninstall
Share
Tweet
Share
Envoyer à un ami