PlayStation, Xbox, Nintendo Switch, PC: no problem
Let's start by recalling that the recent problem of Fortnite Battle Royale only concerns its presence on the Apple App Store on iOS and MacOS, and its presence on the Google Play Store on Android. In other words, players on other platforms will have no problem accessing the new season. If you have a PlayStation 4, Xbox One, Nintendo Switch, or PC, just download the latest update.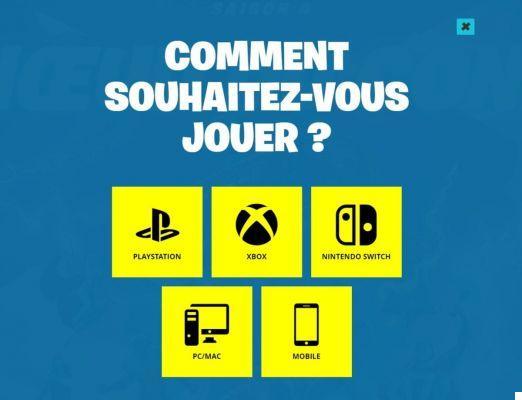 How to continue playing Fortnite on Android?
The Google Play Store is not completely mandatory on Android, it is indeed possible to access the new season of Fortnite on the Google platform. It will simply be necessary to get rid of the Google Play Store. The easiest, and most reliable, is to go to the Epic Games site from an Android smartphone to download the APK that will install "Epic Games". From this application, it will be possible to download the latest version of Fortnite with the updates directly offered by Epic Games.
If you have a Samsung smartphone, it's even easier, since you just have to go through the Galaxy Store, and install Fortnite from the Samsung application store.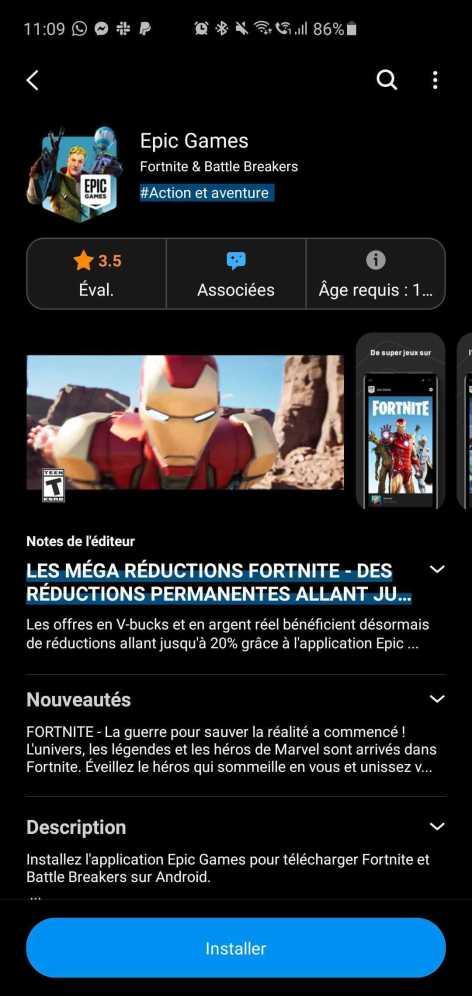 Fortnite is offered at Samsung
What about iOS and MacOS?
_ (ツ) _ / ¯
Apple does not allow the presence of an alternative app store on iOS, and it is not possible to download and play the latest season of Fortnite on iPhone or iPad. Downloading the game is still possible with the shopping trick, but the update is not offered. We tried to launch Fortnite on an iPhone, the game does offer access to its inventory and the main menu, but refuses to present the new Battle Pass. Game launch works, but you'll play Season 3 with other players in the same situation. Some game modes like The Battle Lab, Duo Mode, and Temporary Modes are also unavailable on iOS. It is difficult to know for how long Epic Games will keep the game servers online for Season 3, knowing that the publisher is no longer making money on this version of the game, the battlepass and player progress being blocked.
Same treatment for MacOS: it is not possible to download the update since Apple no longer allows Epic Games to develop its game on the brand's platforms.
There remains the possibility of turning to other games on these platforms, such as PUBG, which recently added the Livik card to vary the games.
To follow us, we invite you to download our Android and iOS application. You will be able to read our articles, files, and watch our latest YouTube videos.
Find all our Top games
The best connectionless games on Android and iOS in 2021
The best football games on Android and iOS to console yourself for Euro 2021
The best board games on smartphones and tablets for family or friends
The best free games for Android in 2021
The best multiplayer games for Android smartphones and iPhones
Apple Arcade: 12 games you absolutely must try
The best free and paid strategy games for Android smartphones
The best free and paid puzzle games on Android
The best paid Android games of 2021
The best FPS and TPS (shooting games) on Android and iPhone
Our selection of the best management games for Android
The best free and paid racing games for Android smartphones