How to use Windows Hello for payments on Google Chrome
Chrome makes it possible to use the biometric solutions of Windows Hello to carry out transactions on the web. By going to the browser settings, then in the section Payment method, be sure to check the option Save and enter payment methods.
This will bring up a feature Windows Hello proposing "to use Windows Hello to confirm cards faster".

Activate the Windows Hello option in the Payment methods section
Once this step is completed, Google Chrome displays a pop-up window. This now offers to use facial recognition or the fingerprint reader when making a transaction instead of entering the CVC security code on the back of your bank card.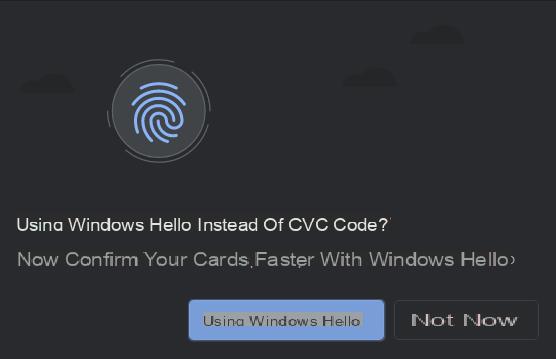 Windows Hello makes it easier to confirm purchases on Chrome
There you just have to click on the button Use Windows Hello.
Gradual deployment on Chrome
Everything suggests that this is a gradual deployment on the server side. If you can't use Windows Hello on Google Chrome yet, you just have to check that your browser is up to date and wait a little longer.
Remember also that the recent version 83 of Chrome relies heavily on improving security and privacy options.
Google Chrome: we explain how to activate the grouping of tabs
To follow us, we invite you to download our Android and iOS application. You will be able to read our articles, files, and watch our latest YouTube videos.