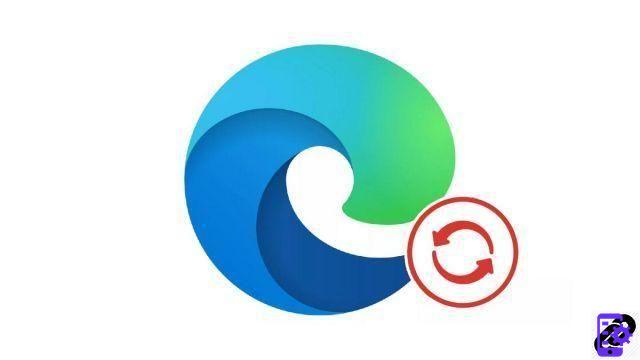 It is imperative to update your browser regularly to benefit from new features, but also to repair security vulnerabilities that may be discovered over the months. Learn how to quickly update your software.

Learning how to properly configure Edge like a pro is no secret: you must above all keep it up to date so that a majority of the work is done. Browser updates can be annoying, especially when you're hard at work or watching a series on Netflix, but are absolutely necessary to ensure optimal use of your software. These patches, often monthly, have two very distinct and equally important uses.

The first is to fix security vulnerabilities that are discovered regularly. Perfect software does not exist and these security holes can be more or less important, allowing malicious sites to harvest personal information stored in your browser and, by extension, in your computer.

The second reason is to obtain new functionalities, new options to better manage your different tabs or even your favourites, but also to improve the performance of your software and thus follow the evolution of Web technologies.


Update Microsoft Edge
Open the Edge menu, by clicking on the " ... »To the right of the address bar.




Then click on the " Help and feedback ».



Then click at the very bottom of the list on the option " About Microsoft Edge ". If an update is available for download, the software will offer you the option. Simply click on the button to start downloading the package and installing it. The browser will need to restart to complete the update.



Microsoft Edge is up to date.

Find our tutorials to help you configure Edge properly:
How do I remove a synced Microsoft account on Edge?
How to connect my Microsoft account on Edge?
How to synchronize its settings on Edge?
How to activate or deactivate the synchronization of my Microsoft account on Edge?
How do I activate dark mode on Edge?
How to pass Edge in French?
How do I set Edge as my default browser?
How do I remove Yahoo from Edge?
How do I remove Bing from Edge?
How do I change the home page on Edge?
How to change the search engine on Edge?
How do I reset Edge?