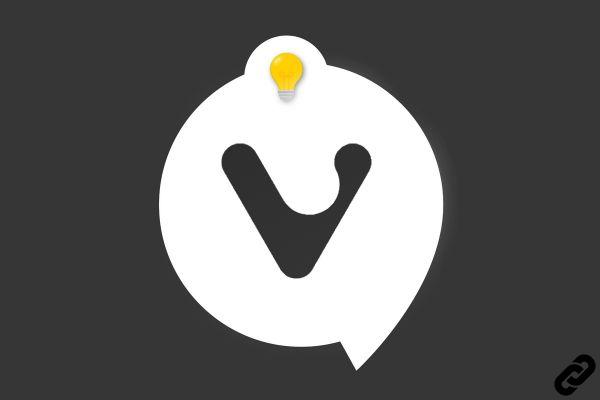 Loaded with often new features, Vivaldi obviously also offers classic and essential elements in a modern web browser. This is the case of a password manager, which we teach you to use in this tutorial.
Note in passing that when creating accounts on websites, Vivaldi is able to offer you complex passwords via a context menu when you right-click in the appropriate box.
How do I view and edit saved passwords in Vivaldi?
1. Go to Vivaldi settings. They are at the very top right behind the V icon.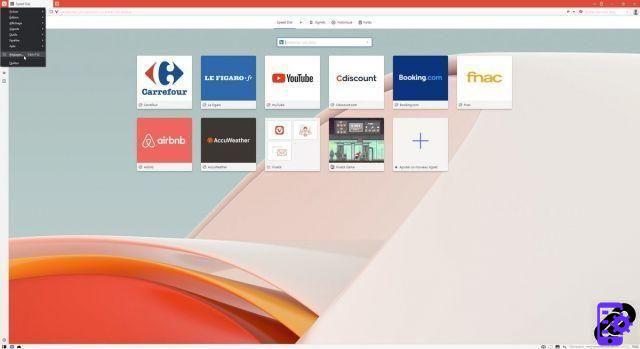 2. Head to the "Privacy" menu in the left column. There, scroll down to the "Passwords" section. If the box "Save the passwords of the page" is checked, you have the possibility of exporting them in CSV (in plain text in a text file!) or of displaying them via two buttons.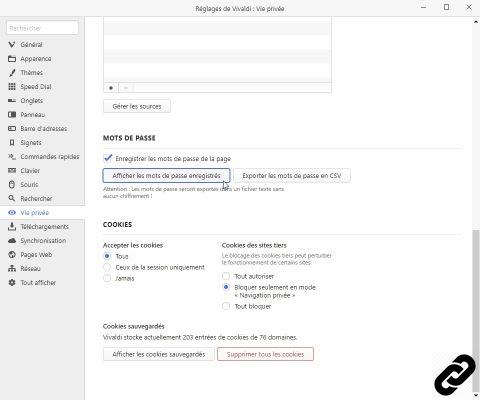 3. When displayed, the passwords are of course hidden, unlike the websites and associated account names, shown in plain text. To display a password in plain text, just click on the eye icon on the far right. There, the browser will ask you for the password or the code of your OS session (here Windows) to verify your identity. There you go, your passwords are now displayed.
Finally, right-clicking on a line displays a contextual menu allowing you to choose between copying the account name or password, or deleting it.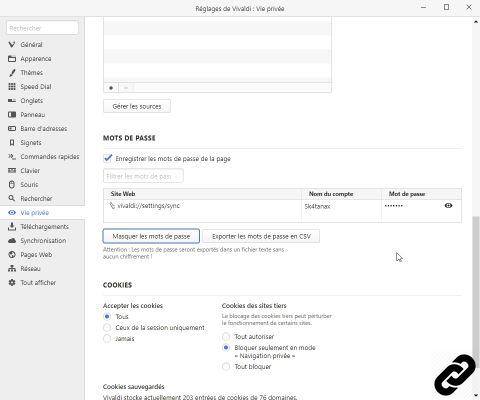 Find more tutorials on how to take advantage of Vivaldi's features:
How to take an accurate screenshot in Vivaldi?
How to find an open tab on mobile from the desktop version of Vivaldi (or vice versa)?
How to display services and websites in Vivaldi's side panel?
How to find a closed tab among the last 100 in Vivaldi?
How do I enable Razer Chroma support in Vivaldi?
How do I enable Vivaldi integration within a Philips Hue system?
How to activate the QR-Code generator in Vivaldi?
How to pause "internet pause" in Vivaldi?
How to play Vivaldia, the video game integrated into Vivaldi?
How to take notes on Vivaldi?
How do I cast or send my tab to other devices from Vivaldi?
How to use Vivaldi's built-in task manager?
How to use the built-in translator in Vivaldi?
How to open external links in Vivaldi on Android?