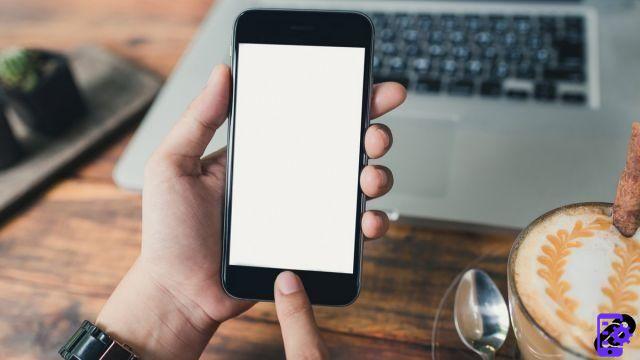 Apple smartphones may be reputed to be reliable, but they are not infallible. A handling error can lead to malfunctions, or forgetting the unlock code can put us in trouble..

In this tutorial, discover our tips for debugging your iPhone yourself and learn how to manage the most common problems. Indispensable if you already know everything about how to use your iPhone well.


Caring for your iPhone
To hope to keep your iPhone as long as possible, there are some manipulations to repeat regularly to ensure the good health of the device.
Always back up your iPhone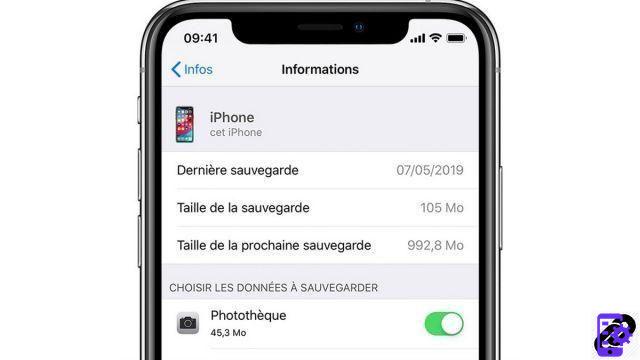 © Apple
The best way to avoid losing the contents of your iPhone in the event of a malfunction is to back it up regularly. A backup can allow you, for example, to recover a deleted text message on iPhone. Might as well do it as much as possible.

Backing up your iPhone isn't just about making sure your data is safe. It also makes it much easier to switch to a new iPhone in the future by going through the option for . Thanks to the backup, you almost instantly recover all the content from your previous phone.

Backing up and restoring the content of your device is also the perfect time to sort it out, and thus free up memory on your iPhone.

In the event of a malfunction, it is sometimes possible to recover data from a broken iPhone depending on the nature of the problem. All is not lost, especially if you have the option of activating recovery or DFU mode, which we discuss at the end of this article.


Reset your iPhone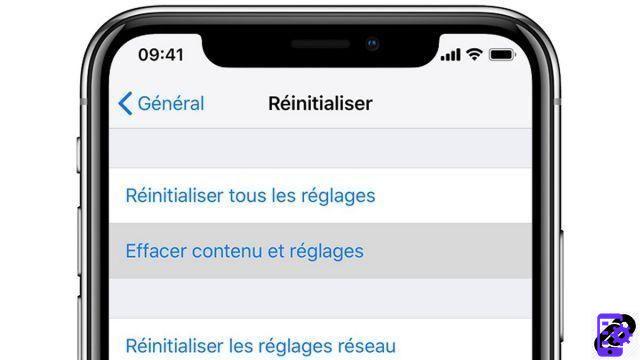 © Apple
As for a computer, the complete reset of an iPhone can have virtues to give a second youth to its device. This will allow the smartphone to get rid of many cached files, and therefore potentially be as fast as on the first day.
We also prefer to completely reset our iPhone before putting it on sale. Otherwise, the new purchaser of the smartphone will have access to private data. It is of course possible to reset an iPhone without losing its data, in particular by going through a backup.
Find out about the health of your battery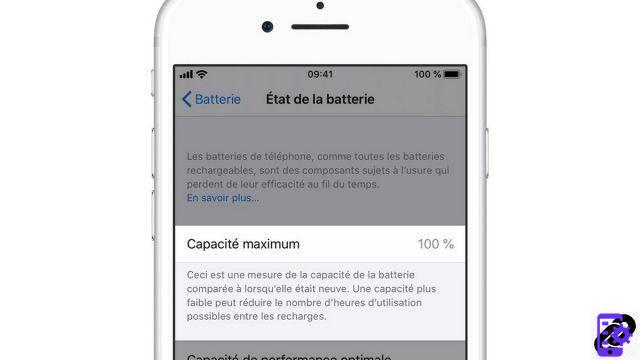 © Apple
The battery is the component of smartphones that wears out the fastest. A limitation due to the lithium-ion they contain.
iOS allows its users to know the health status of its iPhone battery. Knowledge that allows you to consider changing the battery in an Apple Store.
iPhone locked, what to do?
There are two types of lock on an iPhone. The first, the most classic, occurs when you press the Power button on the smartphone. To access its content again, you will need to enter your password, or use Face ID or Touch ID to unlock it.
The second is more global, and involves the iCloud account to which your iPhone is normally linked.
iCloud lock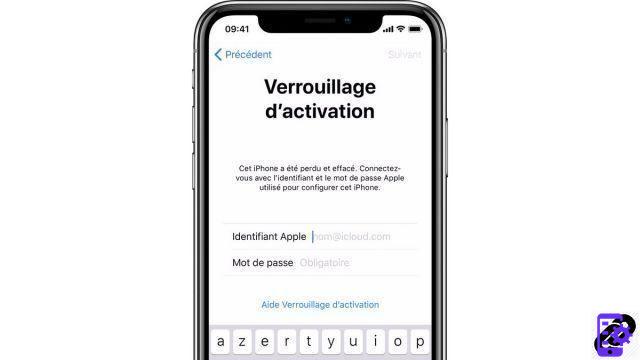 © Apple
iCloud, represents the dashboard of all your Apple devices.
If your iPhone is lost or stolen, you can use iCloud to completely lock the phone, and/or delete all content to prevent it from falling into the wrong hands.
If the locked iPhone is found, it will be placed in what is called an "activation lock". To unlock the smartphone, you will need to log in to the same iCloud account that was used to lock it initially.
Forgot lock screen password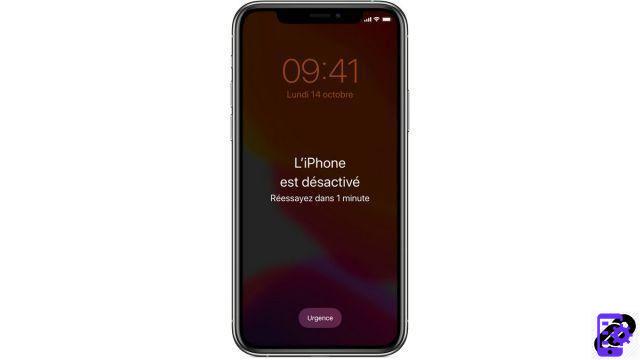 © Apple
If you forget the password you use to access your iPhone, several solutions are available to you.
You can use a computer to circumvent the blocking by restoring a backup prior to the forgetting of the code.
The second solution is more radical, and involves in particular deleting data from the smartphone. However, it allows you to unlock the iPhone if you lose the unlock code.
iPhone network locked to a carrier
This is increasingly rare, but depending on the conditions under which you purchased your iPhone, it may be locked to a particular carrier.
Therefore, only SIM cards from this same operator will be supported by the iPhone. This can be annoying in the event of a change of operator, but also in the event of the resale of the smartphone.
Rest assured: it is of course possible to .
The most common bugs on an iPhone
After mishandling or careless use of an iPhone, software problems may appear.
iPhone restarting in a loop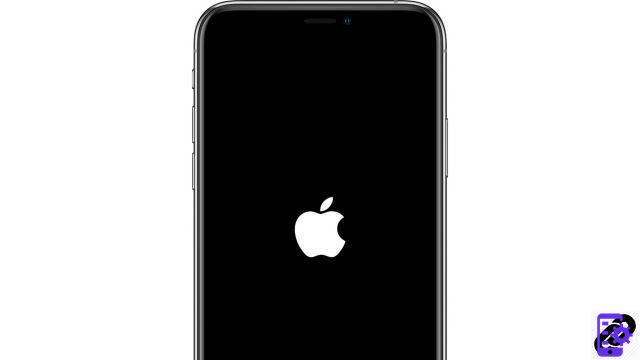 © Apple
iPhone loop restart is a common problem. Most often, this occurs following an update that was not carried out correctly, or which could not be completed (for example if the smartphone is disconnected during the operation).
Although often harmless, this bug can be solved by force restarting the iPhone to put things back in order.
iPhone stuck on white screen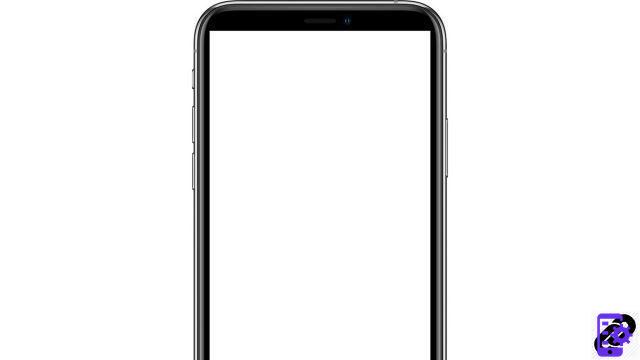 © Apple
More annoying, may be a sign of an error in the "bootloader" – the firmware that manages the powering of the iPhone.
Due to improper handling or a corrupted update, this bug is most often solved by restoring a previous backup of the iPhone.
iPhone stuck on black screen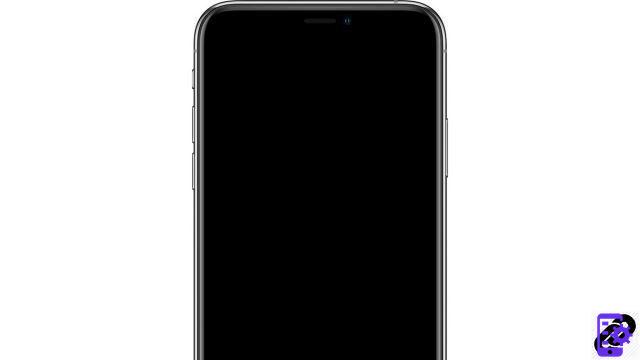 © Apple
If your iPhone is stuck on a black screen, it may be caused by a crash in the iOS code.
As with the case of a white screen, this one can be solved by restoring a previous iPhone backup.
iPhone stuck on apple on startup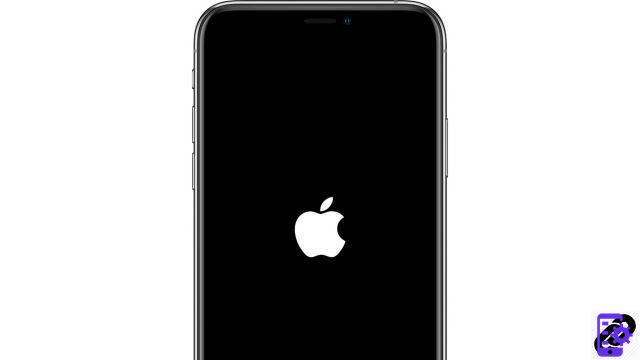 © Apple
An iPhone stuck on Apple on startup is a benign problem. Mostly caused by an update that could not be completed successfully, the case of an iPhone stuck on Apple logo can also be fixed by going through the restore box.
The manipulations to know to troubleshoot your iPhone
To be able to troubleshoot your iPhone on your own, it is essential to know two fundamentals of iOS: Recovery and DFU (for Device Firmware Upgrade) modes.
DFU mode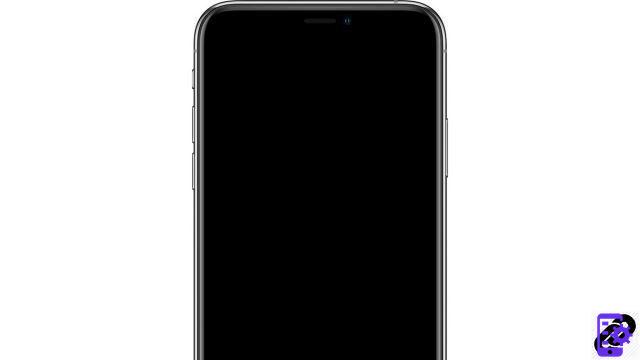 © Apple
DFU mode is most often used by Apple engineers to be able to manually install firmware (the software that manages the device) on an unresponsive device. The manipulation to activate the DFU mode on an iPhone is known to the general public, and varies depending on the iPhone that is used.
Le mode Recovery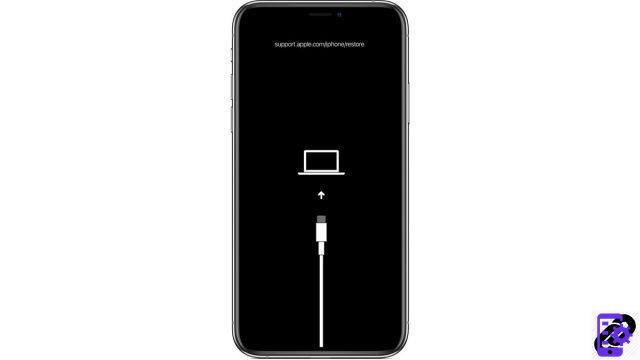 © Apple
Recovery mode normally launches automatically during a major iOS software crash. It is he who will allow you to restore a previous backup of your iPhone and thus recover access. Just like DFU mode, the manipulation to activate recovery mode on iPhone is known to the general public, and varies depending on the iPhone you are using.
Find other tutorials to help you get the most out of your iPhone:
How to master all the features of your iPhone?
How to manage applications on your iPhone?
How to configure and update your iPhone?