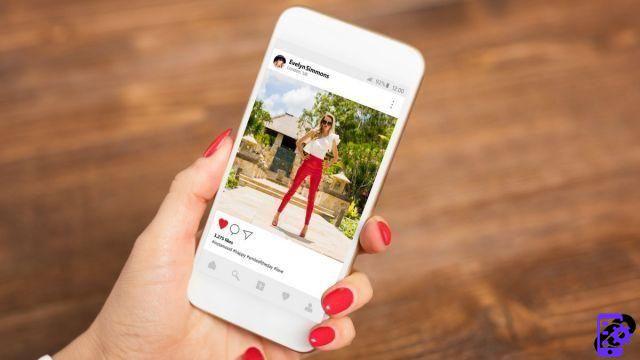 To take full advantage of Instagram's services with pleasure and in complete safety, it is essential to have an excellent level of control of the social network.

Once familiar with the tool and after having discovered how to take control of Instagram, you will see that it is essential to learn how to manage your user account to perfection.


Creating, deactivating and deleting an Instagram account
Instagram is what is called a social network: that is to say a platform that allows you to create content, publish it and exchange with other registered users. Although a version for PC exists, it is a medium that is especially suitable for mobile devices (smartphones and tablets) and which is downloaded from the store of your machine, like any application.
Instagram has the distinction of being an image-centric network. The publications are therefore mainly photos and videos, but there are also drawings, montages, etc. The application is also rich in filters, stickers and effects of all kinds aimed at improving or personalizing the images intended for publication.
The medium mainly targets young people, who are more accustomed to and fond of this mode of communication, and is still enjoying overall success among the most connected people. It can also be noted that some of the users have a very high consumption of Instagram, some of them even going so far as to professionalize their activity on the network.
To take your first steps on Insta, you must of course start by opening an account! Discover, step by step and in pictures, how to create an account on Instagram thanks to our tutorial.
To create an account on Instagram, you are fortunately not obliged to display your civil identity in the eyes of all: you can absolutely take a nickname. You just have to make sure that the name you choose is not already in use, because no two profiles can be identical. If you get tired of your username or for personal reasons want to change it, that's no problem. There is nothing definitive and you can make such a change as many times as you want. If you are in this situation and to save time, you can consult our tutorial "How to change your username on Instagram? ".
In the same way, the fact of having created an account is not irreversible: any user can go back as soon as he wishes. In some cases, it may indeed be a good idea to stop using Instagram for a period, if it causes you stress or if you are the victim of a malicious user. Because, if social networks are supposed to be a source of pleasure, they can unfortunately bring their share of unpleasant experiences, even going, in the worst case, to cyberbullying.
If you find yourself in this unfortunate situation, or if you are simply tired of this social network, do not hesitate to put an end to your use. To take a break from the media - which often turns out to be beneficial - it will then be useful for you to know how to temporarily deactivate your Instagram account.
For all those who have not been convinced and who wish to draw a final line on the application, find out without further delay how to delete their Instagram account. In general, if you no longer use the application, we advise you not to leave your unused account active. This could indeed be the target of attacks without you even realizing it, not to mention that you would leave a lot of personal data online, thus taking the risk that it will be misused.
Our relations with the networks are sometimes fluctuating: a situation which posed a problem can finally be resolved more quickly than expected and, more generally, no one is immune to changing their mind on social media. To reconnect with the platform, you can either create another account (especially if you had deleted the previous one), or reactivate the old one. To do this, you can take a look at our tutorial: "How to reactivate your Instagram account? ".
Protect your Instagram account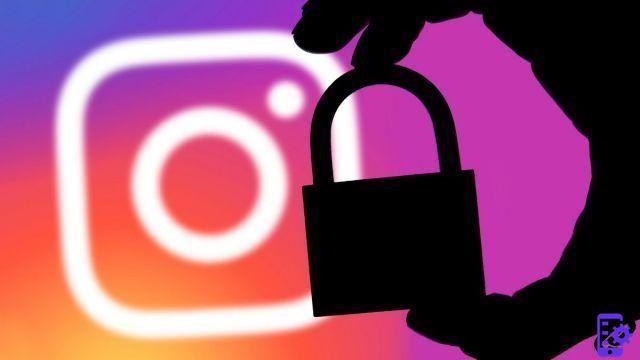 As we told you above, it is not uncommon for Instagram to be the victim of attacks, given the amount of personal content that the application collects. Accounts are thus regularly hacked and identity theft is commonplace. Being the target is a very unpleasant experience: indeed, no one wants, for example, inappropriate content to be broadcast in their name on the networks, nor to see their contact details accessible to everyone... It is therefore very important to know how to secure your Instagram account to be always well protected. In order to guard against this kind of problem, there are several things to do. Below are tips and links to strategies for keeping your account locked down.


Change your password regularly
This is the basis and therefore the first thing to do. Although it is restrictive, changing your password on a regular basis is still the best way to protect yourself from outside attacks. To make your life easier, you can leave your Instagram account open most of the time (provided of course that your smartphone itself is secure), or ask your web browser to remember your password. You must therefore change the security code often, but you must also be careful not to reuse the same secret combination to identify yourself on other websites or applications. Finally, your password must be sufficiently complex, with characters of different natures, and must not contain information that is directly related to you (avoid choosing your date of birth for example).
If changing your password frequently seems painful to you, still force yourself to change it as soon as you suspect a problem with your account. In addition, to simplify your task, know that there are now websites that offer you to create strong passwords (thus difficult to crack).
Another solution that can be interesting is to rely on a password manager. Your identification will thus be simplified, because you will only need to remember the main code (which controls all the others) to be able to access all of your accounts. A system that can be confusing, in that you will not then know the secret code for each account yourself, but which works well.
To secure your account and thus use the application with peace of mind, find out how to change your Instagram password easily.
Link your phone number to your Instagram account
To improve your security on Instagram, you can link your account to your mobile number. This will give you an additional resource that can protect you in the event of a problem. It may therefore be relevant to find out how to link your phone number to your Instagram account. In case you have changed your number since you registered or since you added it to your account, go instead to our tutorial "How to change the phone number linked to your Instagram account? ". By associating your number, you will be able, as a bonus, to benefit from the connection to two factors which we will tell you about right away.
The two-factor connection
Two-factor login is a system that adds security to your Instagram account. It is activated when you want to connect via a new device: as soon as the social network detects an unusual connection attempt, it sends you a code by SMS. It is therefore essential to communicate your mobile number to Instagram to benefit from this service. Once you have received the secret combination, you will need to enter it into the device in question. A simple and effective method! However, this process is less interesting (because it is too daunting) if you regularly connect to new machines or if you have become accustomed to disconnecting from yours. To be able to test and form your own opinion on this identification method, consult our tutorials "How to deactivate the two-factor connection on Instagram? and "How do I enable two-factor login on Instagram?" ".
Log out remotely
This tool is a must have! Indeed, knowing how to disconnect from your Instagram account remotely is a real little miracle for all the distracted and other airheads. Thanks to this system, you can therefore suspend the connection of your account on a device without even having access to it. This service is very practical if you use your Insta profile on a friend's smartphone and you forget to log out or - which can be even more annoying - you left your account open on a computer made available in a public place. It can also be a very effective solution to protect your Instagram data if your smartphone or PC has been stolen.
Change your email address in case of hacking
Unfortunately, the world of the Web is not all rosy and it can happen that one of our e-mail boxes is hacked. That is why it is essential to know how to change the email address of your Instagram account. It can also be interesting to know how to change your e-mail address on the social network in the event that you have previously given a false e-mail or quite simply if you no longer use this messaging system.
Connection between Facebook and Instagram
Facebook and Instagram are two closely linked media since the first bought the second only two years after the launch of the favorite social network for photographers. It therefore seems logical that one and the other communicate in a privileged way. By connecting them, your username will be shared between the two platforms and you will be able to publish your photos and other creations simultaneously. So your Facebook friends won't be able to miss your latest Insta story. In the tutorial "How to connect your Instagram account to your Facebook account", we explain how to do it. You will see, it only takes a few seconds!
Multicompte Instagram
Natively, Instagram offers a connection via several accounts. It is thus possible to switch from one account to another without having to disconnect/reconnect, which would make this plural use too restrictive. By knowing how to use several accounts on the Instagram application, you will be able to publish on your personal profile and then, the next moment, manage the content of your company or, for example, your association.
Having a second account also allows you to have your little secret garden. Are you a fan of knitting but don't fully assume it? Your second profile is there to satisfy your curiosities on the subject, all without creating a reputation as a homebody with your contacts! However, everyone must keep in mind that, even with a second, third or fourth account, the person who publishes or comments behind their screen is responsible, and in particular before the law, for all the images broadcast and for all the comments made. On Instagram, anonymity therefore ends where inappropriate behavior begins.
Instagram on computer
Instagram is not only accessible on smartphone: it is also possible to connect via a computer. However, the use cannot be the same, since creating content and publishing it are not actions that can be performed from a PC. However, this allows you to access your account even when you don't have your smartphone at hand. You can therefore, whatever happens, stroll in complete peace of mind on the profiles of Instagrammers or scroll quietly on the news feed. Navigation is also particularly pleasant on a computer: consulting pretty photos and other publications on a larger screen will only be better. In addition, to circumvent the impossibility of publishing, there are still some small tricks, such as downloading Android emulator type software. To learn more about this subject and take your first steps on the PC version of the social network, discover our tutorial "How to use Instagram on a computer? ".
Knowing how to manage your Instagram account is the basics and even the condition for easy and friendly use of the social network. This will prevent you from making a mistake or getting stuck behind your screen unnecessarily. Once you have mastered the basics of the application, it's up to you to create original publications in a secure way and without wasting a minute!
To read also:
How to secure and manage your privacy on Instagram?
How to manage content and publications on Instagram?