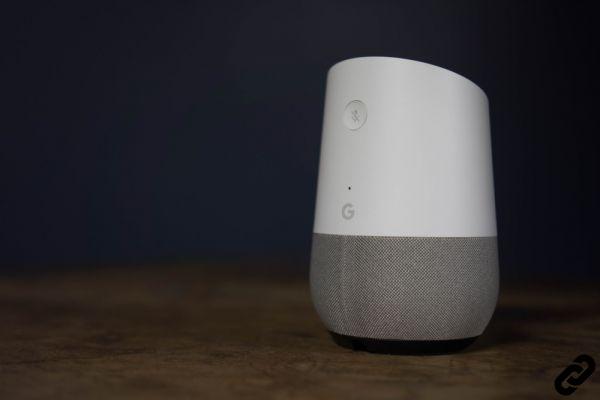 GaleanoStock / Shutterstock.com
Knowing the weather forecast for the day before leaving for work is good... But Google Home offers even better!

The smart speaker allows you to plan multiple tasks and events in your day thanks to routines, as we have seen in a previous article, but also by giving you information on your work-home journeys, obtaining your program of the day via Google Calendar, or by planning your flights and trips.


Home-to-work journeys
The Google Assistant can tell you about traffic conditions for your work-home route and vice versa. To do this, you must first have correctly entered the address where your Google Home device is located, as well as the addresses of your places of residence and work from the application on Android or iOS.
1. From the app home page, select the "Account" tab

in the lower right corner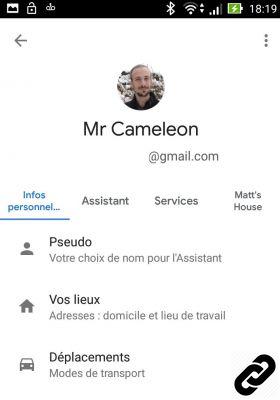 2. Click on "Settings"
Under the "Personal Info" tab, you will need to indicate the addresses of your places of work and residence. Then, in "Travel" specify to Google how you make your journey, by car, on foot, by public transport, or by bicycle.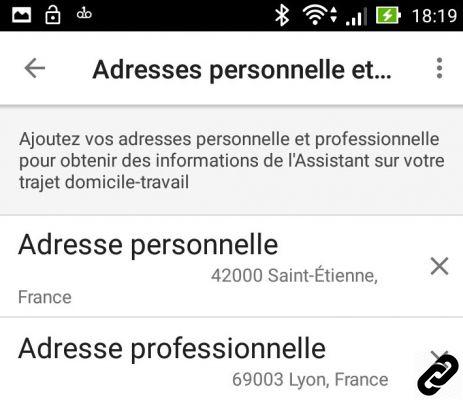 3. You can now ask Google Assistant how long your commute to work will be
For example: "Hey Google, how long will it take me to get home from work? Or: "Hey Google, how's the traffic going to work?" »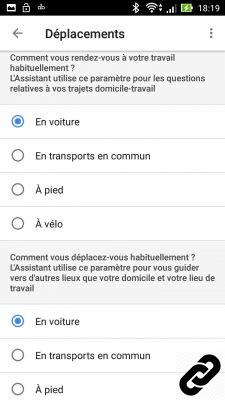 If the Assistant doesn't give you the answer you expect, you may need to allow personalized results. From the app's home screen, go to your device's settings. Select your Google Home speaker then scroll down the page. Move the "Personalized results" slider to activate this option, it will be useful for many other functions such as consulting your calendars, contacts, reminders, etc.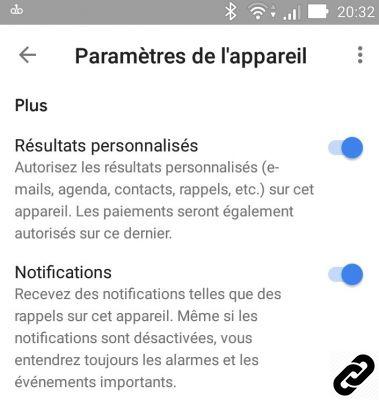 Manage and consult your calendar
If you are used to using Google's calendar, you will be happy to see that its integration with the Google Assistant is quite extensive. As in the case of the home-work journeys detailed in the first paragraph, you must first ensure that the "Personalized results" option is activated.
If several family members want to use their calendars through your Google Home speaker, no problem! Refer to our tutorial to enable Voice Match and the Google Assistant will be able to recognize everyone's voice and associate it with the services of each family member's Google accounts.
Google Home works wonders for managing your calendar in the simplest way possible. To add an event, say "Hey Google, add Sunday 13pm Family Meal to my calendar" (the verb "schedule" also works instead of "add").
To get information about an event in your calendar:
"Ok Google, what time is my first date today?" »
"Ok Google, where is my meeting today?" »
"Ok Google, give me a list of all my appointments for January 10"
"What is my schedule today?" And for next Monday? »
However, be careful: you cannot delete or edit an event by voice command! To do this, go to the Google Calendar application or from your Google account via your web browser.
Organize your trips and get flight information with the Google Assistant
Are you a woman or a business man in a hurry? Organize your flights and trips easily through the Google Assistant. From the moment that the personalized results are activated and that you have defined the address of your enclosure, Google gives you a lot of information (date and time, fares, etc.) on flights departing from the airport closest to your house.
Ask "Ok Google, find me a flight to London", or more precisely "Ok Google, find me a flight to London on February 2, return on February 8", or even "How much does a flight to Morocco cost? ? or "What is the flight schedule to Paris?" ", etc.
It is also possible to inquire about possible delays for the flight you have booked, for example: "Is my flight to Paris on time?" ", but also on fun and entertaining activities to do during your trip, for example: "Ok Google, tell me what interesting things to do in Paris? " And so on.
Guide complet Google Home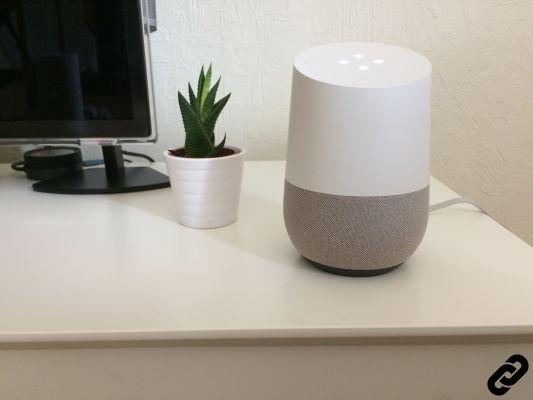 Configuration, use, connectivity ... Discover our complete guide to learn how to tame the Google Home smart speaker
See the articles