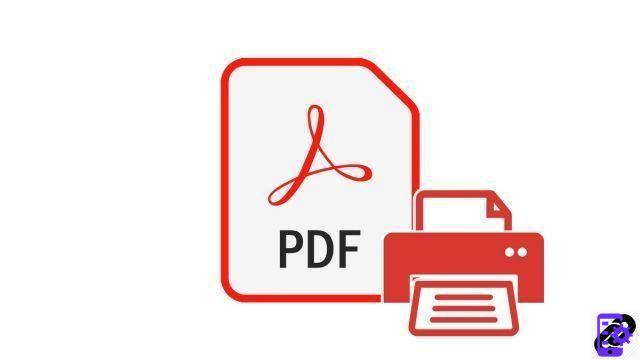 PDFs are so used these days that it is not uncommon to have a multitude of files saved in this format on your PC. However, it often happens to prefer their paper version, for comfort or simply to leave some comments in their margins. But rather than editing the entire 27-page report, why not print just the few pages that interest you?

With this tutorial, we show you how to print certain pages of a PDF file to save paper and ink cartridges!


Print certain pages of a PDF file
Open the PDF document you want to edit and click File and Print. Otherwise, for more speed, choose the keyboard shortcut CTRL + P.



In the drop-down menu Imprimante, select your model.


In the section Pages to print and tick the Pages box.


Enter page numbers you want to print. To separate them, use the "," or a hyphen "—" if it is a range (for example: if you want to edit pages from 2 to 5, note "2-5").


Finally, click the button Print.
Only the pages selected by you will then be printed on paper. A real time and money saver, especially for those who are overwhelmed by bulky PDF documents!
Find other tutorials on PDF files:
How to merge two PDF files?
How to comment on a PDF file?
How to highlight in a PDF file?
How do I print a PDF file?
How to print a PDF file in black and white?
To download :
Adobe Reader for Windows