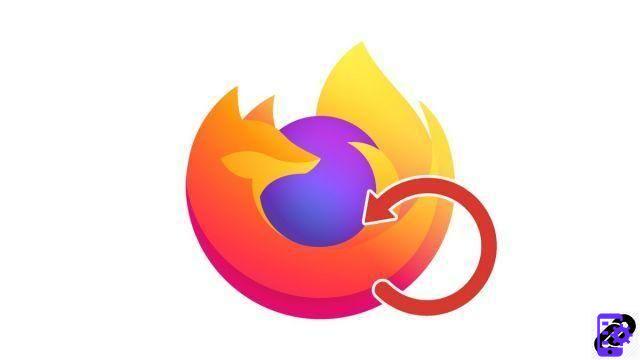 If you feel that your Firefox browser is no longer in top form, you should probably think about resetting it! The reset does indeed fix some issues that you may encounter. Be careful though! You will lose your themes, configurations and installed extensions.

Before proceeding, you will therefore need to remember to note your preferences. Note that some information such as passwords or bookmarks are fortunately kept! To know how to properly configure Mozilla Firefox, it is imperative to know how to reset it!


Reset Firefox
Click on the tab Menu then select Help.



Click on Troubleshooting information.

A new tab opens, click on Fix Firefox... in the right frame at the top of the page.


Confirm by pressing again Repair Firefox in the small window. Wait a few seconds...it's over!Notes : If you are on a computer and Firefox is your only browser, you should see the button Refresh Firefox. Just click on it to perform the reset.
Your old information is automatically saved to your desktop in the folder
Firefox old data
. If you don't need it, remember to protect yourself by deleting it because it contains a lot of personal data.
Find other tutorials to help you configure Mozilla Firefox:
How do I remove a synchronized device from my Firefox account?
How to create and synchronize a Mozilla Firefox account?
How to synchronize its settings on Mozilla Firefox?
How to install a theme on Firefox?
How to update Firefox?
How to switch to Firefox in French?
How do I set Firefox as my default browser?
How to remove Yahoo from Firefox?
How to remove Bing from Firefox?
How to change the home page on Firefox?
How to change the search engine on Firefox?
How to activate or deactivate the synchronization of my account on Mozilla Firefox?