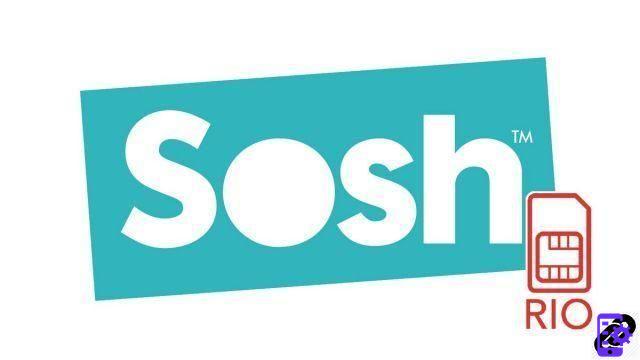 The RIO code will be useful if you cancel your Sosh plan. It allows you to keep your phone number and ensure its portability when you leave to subscribe to a plan with another operator.


What is the RIO code?
RIO is the acronym for Operator Identity Statement, it is a code which consists of 12 digits and letters and which is assigned to each telephone number, whether it is a fixed line or mobile. It thus makes it possible to guarantee the conservation of your telephone number when you switch from one operator to another, which therefore saves you from having to send a new telephone number to all your contacts and to continue to enjoy of your current line number, regardless of operator.
Why keep your phone number?
As you can see, the RIO code is a great help when the time comes to change the telephone operator.
Indeed, the operation of sending your new telephone number to all of your contacts may be simple, but it does not guarantee that your correspondents will indeed replace, save and keep the line number. which will be assigned to you by your new operator. On the other hand, you will not have to modify your number on your various documents, such as a curriculum vitae or various administrative documents, nor on the services for which you are registered, as is often the case with e-commerce and other after-sales services for example.
In fact, there are certainly many of your correspondents who can try to reach you without you having their number in your directory. Keeping the same number thus ensures that you remain reachable for these correspondents.
Finally, the cases that require a change of telephone number are infrequent, especially since if calls from unwanted numbers contact you all day long, the best solution is still to place them in your blacklist, which will effect of blocking these incoming calls. Finally, in this situation you can also ask your operator to be placed on the black list, so that your number does not appear in the various directories such as 118712 and thus avoid disturbances linked to cold calling or SMS spam.
Obtain the RIO code when canceling a Sosh mobile plan
You have two options for obtaining your RIO code when you wish to end your contract linking you to Sosh. The first is to cancel your Sosh mobile plan via your customer area, on the operator's website or via its My Sosh application. During this operation, you will see a drop-down menu entitled "You wish to keep your number with another operator", it is here that you can then click on "Obtain your RIO".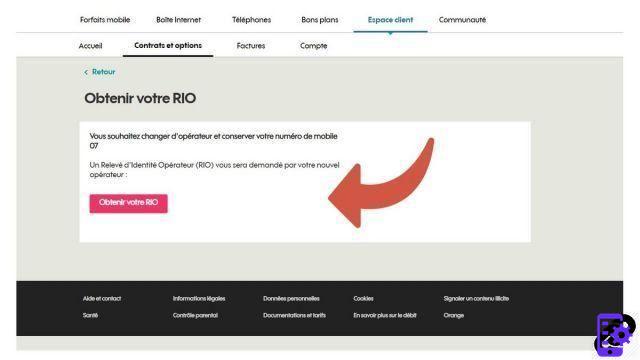 Once the operation has been validated, you will receive an SMS containing a code valid for 5 minutes. All you have to do is enter this code in the corresponding box, then validate your request so that the RIO code appears on the screen.


Obtain the RIO code by phone
The other solution is simply to call 3179 from the mobile concerned. Once the number is dialed, you will have to deal with a voice server which will give you your RIO code, but there is no need to listen to it and hurry to write it down since it is also sent to you instantly by SMS.
Using this RIO code, you will be able to subscribe to a plan with another operator, which will take care of the portability of your number and the termination of your Sosh offer without you having to worry about it.
Useful information from Sosh:
Sosh mobile network: what is the Orange network coverage worth in Spain?
Sosh mobile network: what 4G, 3G and 2G speeds for the telephone operator?
Expertsconnecting accompanies you during your steps at Sosh:
Sosh sponsorship: How do the advantages of the offer for mobile plans work?
How to connect to your Sosh customer area and manage your account?
How to configure your Sosh answering machine?
How to unlock a smartphone at Sosh?
How to migrate from Orange to Sosh?
Comment configurer l'APN Sosh sur son smartphone ?
How to enable Wi-Fi Calling at Sosh?
How to activate call forwarding at Sosh?
How do I contact Sosh customer service?
How to activate your Sosh SIM card?
How to cancel your Sosh mobile plan?