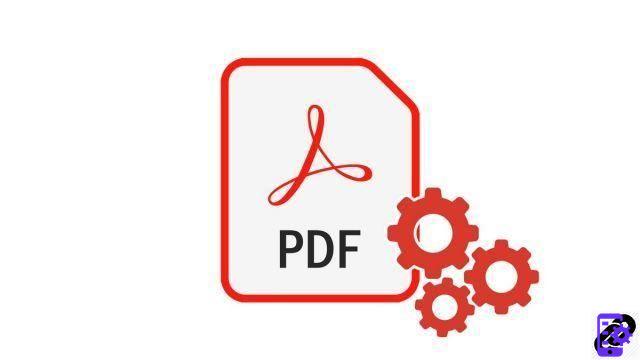 Thanks to the PDF format, the exchange of files is now greatly simplified. And that's good since you have just received a PDF made up of a multitude of pages. The problem ? You don't want to read the whole of it, because only certain parts interest you. However, the author of this document did not think of writing a summary, nor an index...

In this tutorial, we explain the simple and quick technique to search for a word or expression in a PDF file!


Search for a word or phrase in a PDF file
Open your PDF document and do CRTL+F. You can also click magnifying glass icon.



Enter the word or phrase that you want to find in the file from the black box Search in the top right corner and do Starter.


Use the buttons Previous et Next to go directly to each location of that word (or phrase).


You can also carry out more comprehensive research clicking on the toothed wheel, And then Open Reader's advanced search...
Thanks to this little trick, you can find a word or an expression in any PDF document in a few seconds. And with the advanced option, you can go further and extend this search to comments left by potential collaborators (or yours) or even to bookmarks.
Find other tutorials on PDF files:
How to repair damaged PDF file?
How to reduce the size of a PDF?
How to password protect PDF file?
How to convert PDF file to image?
How to save the image of a PDF file?
To download :
Adobe Reader for Windows