That's it, you now know how to manage a Spotify account perfectly and want to move up a gear? Spotify's different Premium offers (Android - Windows ) can be particularly enticing for users tired of the limitations of the free version. Here is a mini-guide to discover the main advantages of Spotify Premium and subscribe to the individual offer.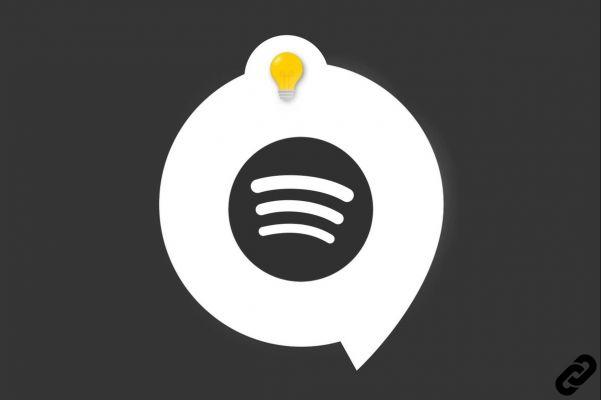 The advantages of the personal Premium subscription
THESpotify free Premium is recommended for frequent users because its monthly price is not insignificant. It allows you to put an end to limitations rather troublesome of the free version.
Thus, by subscribing to the Spotify Premium offer it becomes possible to listen to the songs you want in the order you want (listening in random mode is no longer mandatory), sync music and podcasts to enjoy it in fashion offline, to opt for a superior audio quality and especially to say goodbye to advertising breaks embarrassing. All without commitment.
The advantage of no longer having to inflict the ads, alone, makes the Premium version very attractive. In order to give you a taste of its offer, the platform offers a 1 month free trial period. This is only available to users who have never had access to Spotify Premium.
How to Subscribe to Spotify Premium
If your decision is made and you want to upgrade to the Premium version, just go to the registration page from your Web browser.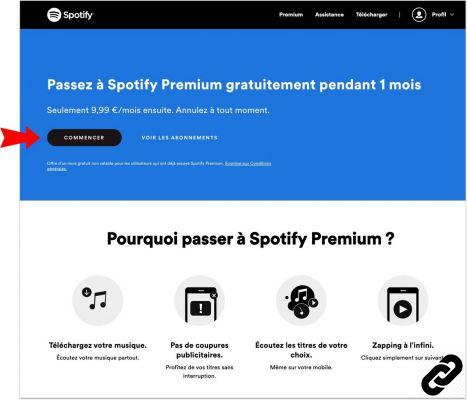 With one click on the button "Start"you will have direct access to a summary page and can fill in your information payment (credit or debit card and PayPal are accepted). These are essential to be able to access the trial version.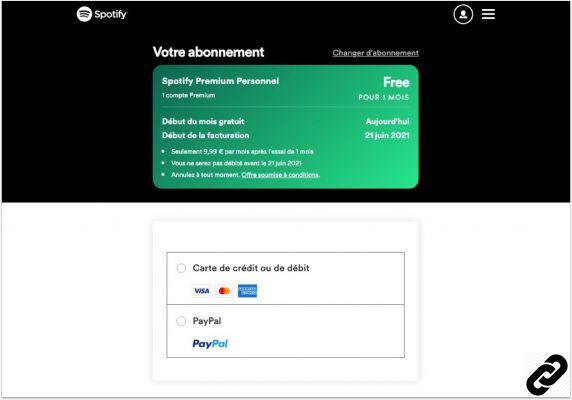 A confirmation message later, and Spotify Premium will finally open its arms to you! Be careful, if the trial period is not to your liking and you want terminate your Spotify Account or your subscription , do not forget to do it before the anniversary date of the first month.
To read also:
All our tutorials on Spotify
How to manage your Spotify account?
How to use Spotify?
How to connect Spotify to other devices?