Summary
Unlock iPhone Using iTunes or Your Mac
Unlock iPhone with iCloud
Unlock your iPhone with dr.fone
...
If you've been away from your iPhone for several weeks, you may have forgotten your lock code. Fortunately, Apple as well as third-party solutions allow you to unlock your iPhone in order to recover access to your data stored on your smartphone as well as on iCloud.
If Touch ID or Face ID on the most recent models allow us to secure our iPhones, the four or six digit confidential code remains the main protection of our Apple smartphones connected to iCloud. Indeed, the iPhone, iPad and iPod Touch under iOS regularly ask the user to enter his lock code after a certain time of activity or if the biometric sensors cannot perform their function for such or such a reason.
Losing the lock code of your iPhone or iPad can happen and there are simple solutions to bypass this protection and recover access to your iPhone without forgetting to change your PIN code to avoid this kind of mishap. Here are the different solutions offered by Apple through its software, iCloud or third-party solutions to unlock your iPhone in minutes to follow these three step-by-step methods to achieve it.
Unlock iPhone Using iTunes or Your Mac
If the iPhone is more and more autonomous thanks to iCloud and no longer needs to be connected to a computer to activate the device, save its data or synchronize, a PC or Mac remains essential for Bypass the secret multi-digit password of the phone and unlock it.
To do this, you will first need to turn off your iPhone by pressing the side key for a few seconds, to the right of the iPhone, and "Volume -" for models equipped with Face ID (iPhone X and above) or simply on the "Sleep" button for iPhones equipped with the Touch ID fingerprint sensor.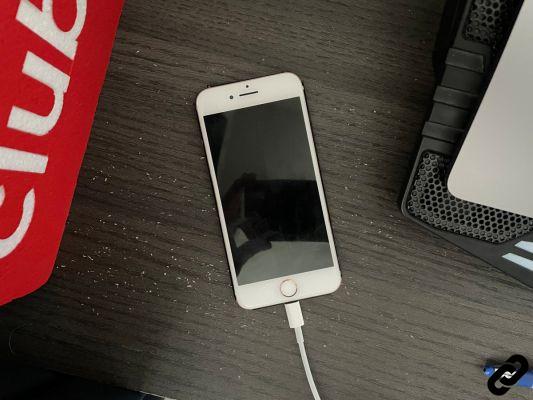 © Mathieu Grumiaux pour Expertsconnecting
Then put your iPhone into recovery mode. To do this, simply press and hold the side key for iPhone X and above, or the Touch ID button for models equipped with the biometric sensor while immediately connecting your iPhone to your PC or Mac using the Lightning to USB-A or USB-C cable provided in the iPhone box by Apple or an older compatible cable. Don't let go of the button until the recovery mode image (a Lightning cable plugged into a computer) appears on the screen.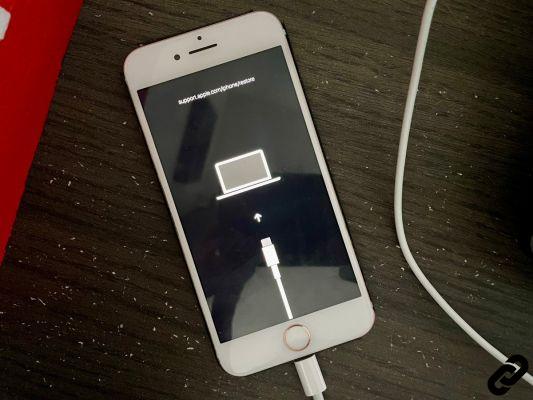 © Mathieu Grumiaux pour Expertsconnecting
Once plugged in, your computer will automatically recognize your iPhone. On PC, iTunes should open automatically, otherwise you need to launch the application. On Mac, phone management options are now located in the Finder. You will find your iPhone in the left menu, where the main folders and drives connected to your computer are located, as well as your iCloud Drive folder.
In recovery mode, you are only presented with two options: an update or a restore. Unlocking your iPhone will require restoring your phone, which means erasing all data on the device and then reinstalling the iOS operating system. Click "Restore" to start the procedure. If the "Find Myself" feature has been activated on your iPhone, you will need your Apple password to confirm your identity and continue the operation.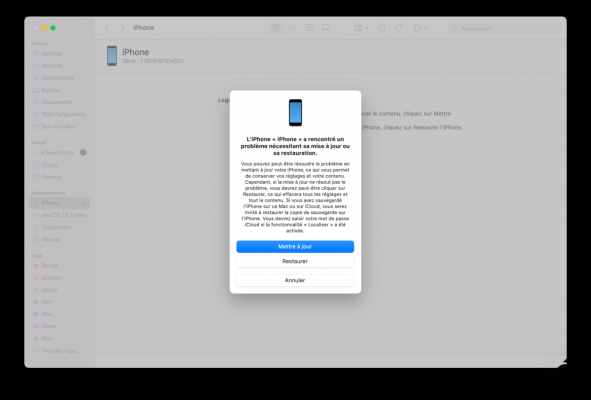 Downloading and installing takes about 15 minutes. Once complete, you can set up your iPhone again, connect it to your Apple ID, retrieve the iCloud backup of your data from Apple's servers, and choose a new four- or six-digit PIN.
Note that its solutions can also be used to unlock your iPad or iPod Touch, each iOS device having the same security mechanisms.
Unlock iPhone with iCloud
If you don't have Apple's iTunes or need to use a different computer than your own, you can also go through the iCloud online solution using the iCloud.com website to unlock it and change the PIN you have. forgot.
To do this, however, the "Locate" feature must have been activated on your iPhone to continue unlocking this way. This feature allows you to find your devices anywhere in the world thanks to their secure connection to iCloud.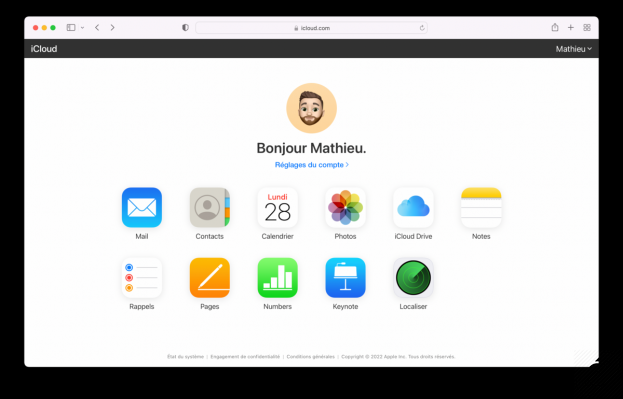 © Expertsconnecting.com
If so, open iCloud.com and click on the "Locate" button. You'll need to re-enter your Apple ID password to confirm your sign-in. In the list of your devices connected to your iCloud account, now click on your iPhone.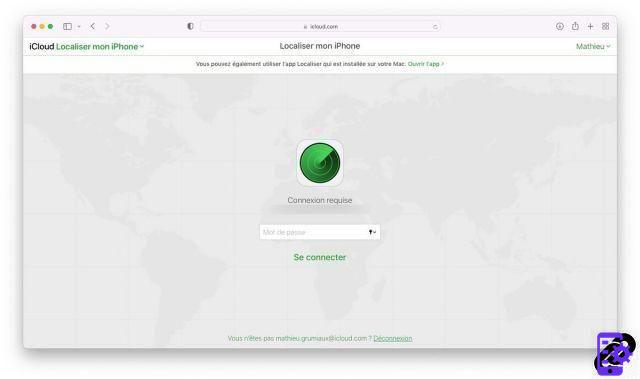 © Expertsconnecting.com
All you have to do is click on "Erase the iPhone" to complete the operation and bypass the blocking, without resorting to a jailbreak or a solution not validated by Apple. All data on your iPhone will be deleted automatically by iCloud all remotely and you can configure your smartphone again. Activation Lock will still be active when you try to sign in to your iCloud account. You will therefore need to re-enter your Apple ID and password when logging into your iCloud account.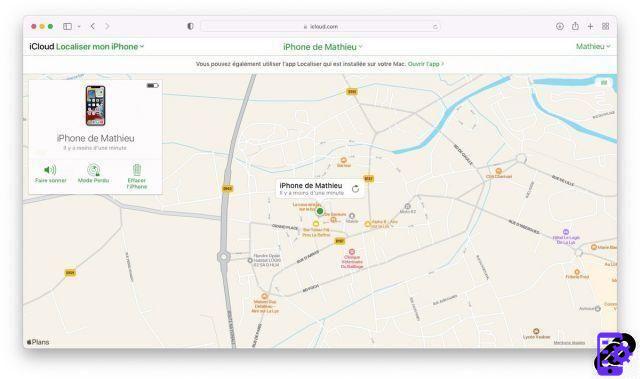 © Expertsconnecting.com
If you are on Mac, you can also use the "Find" application which lists all the devices connected to your iCloud account. Just open the app and then go to the "Devices" tab to see the list of your Apple devices.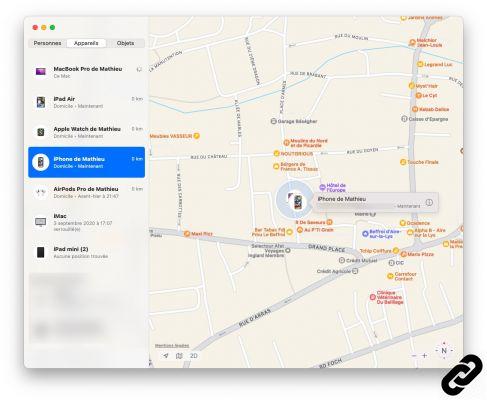 © Expertsconnecting.com
Then find your iPhone, but also your iPad or your iPod touch, then click on it. Then click on the "Erase iPhone" option to overwrite its contents. Once the operation is done, you can configure it again. Your iCloud password will be required to complete the restore.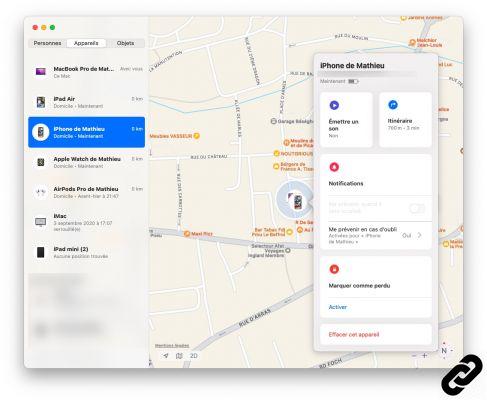 © Expertsconnecting.com
Unlock your iPhone with dr.fone
If you don't want or can't use iCloud, iTunes or a Mac running macOS to unlock your iPhone, Dr.Fone software is a particularly powerful tool that can also help you achieve this task in minutes.
All you have to do is download the software and install it on the PC you want to use for the operation. Then open the Dr. Fone app and on the home page, click "Screen Unlock".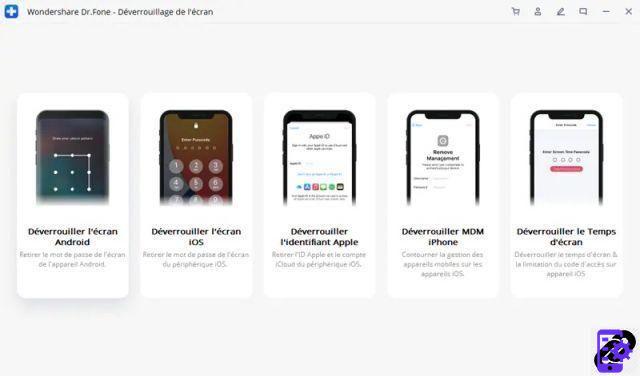 © Dr.Fone
The software will in turn ask you to put the iPhone into recovery mode to delete the data present on the device, download the iOS operating system again and reinstall it on your smartphone using for example an old iCloud backup or setting it up as a new iPhone.
Now click on "Unlock iOS Screen" and then put the iPhone into recovery mode by following the on-screen instructions. It will be enough to turn off the smartphone, then turn it back on while simultaneously pressing the side key on iPhones with Face ID and the Home button for older phones.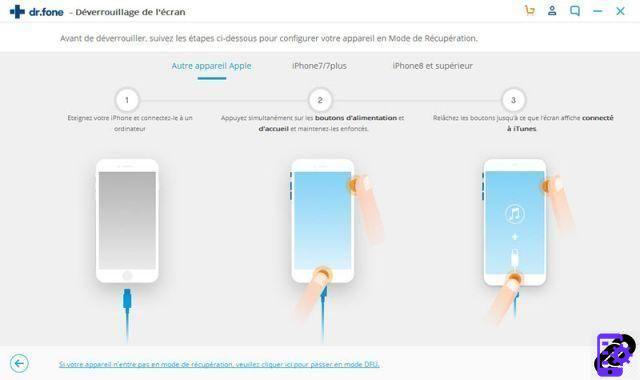 © Dr.Fone
After the iPhone is in recovery mode, Dr.Fone will offer you the latest iOS system version for you to download. Click "Start" to start downloading and then installing iOS on your iPhone.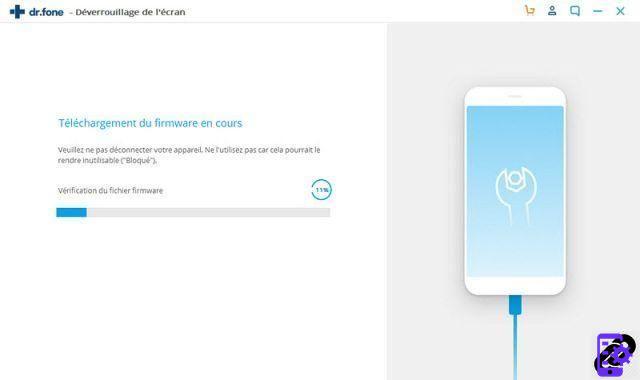 © Dr.Fone
Once the operation is complete, you can unlock and find your iPhone, proceed with its activation and recover your backup and your data on iCloud, without forgetting to add a new four or six digit code to guarantee the security of your smartphone.