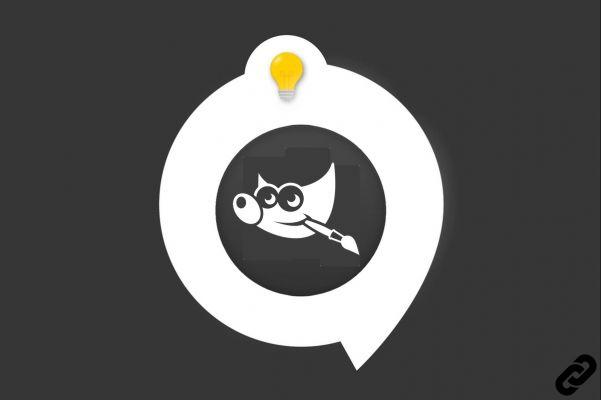 The GIMP tool can be used to modify the colors of an image, but also to paint it, if necessary. This editor's toolbox is full of easy-to-use features: pencil, brush, airbrush, calligraphy tool, and many more! These tools can of course be set for a finer use.
Whether you want to make simple paintings or more advanced modifications on an image, GIMP can be very practical. Want to learn to activate a painting functionality and well set? We explain everything to you in this tutorial.
Activate a Paint Tool in GIMP
There are several methods to enable a painting tool within the editor:
1 method
1. In the main menu, click on "Tools".
2. Hover over the "Paint Tools" option and choose from the list that appears.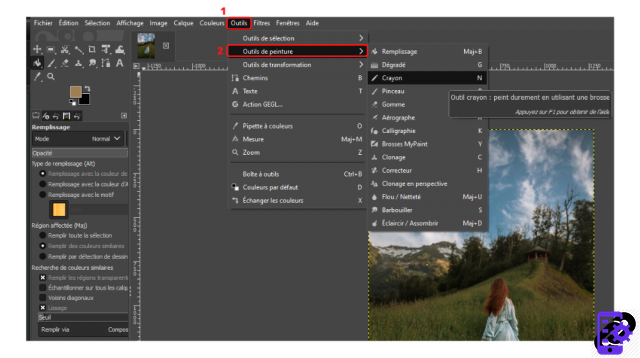 © GIMP
2 method
1. In the toolbox, look at the second row. Here you will find the painting tools icons:
A bucket, for filling features.
A brush, for soft lines.
A buffer for cloning options.
A hand pointing an index finger down, for smearing.
© GIMP
2. You can, by right-clicking on each of these icons, access many other tools:
Tapping on the bucket accesses the fill and gradient tool.

By clicking on the brush, one can find the pencil, the airbrush, the calligraphy tool and the brush.

By clicking on the stamp, one can find multiple clone functions and a concealer.

By clicking on the hand, you can select the "Blur/Sharp" and "Brighten/Darken" functionalities.
Use a Paint Tool in GIMP
To use the painting tools, it suffices, after having selected one, to:
1. Place the cursor on the image to be colored.
2. Click and, without releasing the button, move the mouse to paint what you want.
By clicking on each of these features, you open, in the column located just below the toolbox, a tab dedicated to the parameters. Here you can change:
The size of the tool used.

Son angle.

Its spacing.

Its hardness and many other parameters.
This will allow you to work with more precision. Namely, the Eraser tool, also available in the toolbox, allows you to paint an area with a background color or make it transparent.
Image source: Pexels
Find all the tutorials to act on elements in GIMP:
How to select or deselect an element in GIMP?

How do I move an element in GIMP?

How do I delete an element in GIMP?

How to use the magic wand in GIMP?

How to Use Smart Scissors in GIMP?

How to use the Dropper tool in GIMP?

How to use transformation tools in GIMP?