I love you but only if you know you have read Baricco, if you have taste in dressing, guess the subjunctives and, if possible, earn as much or more than me. These are the people it addresses Academic Singles, the dating site arriving in Italy these days dedicated to those looking for a soul mate with an essential requirement: that has a level sociocultural or socioeconomic equal to or superior to ours.
Selective love
Born in 2017 and spread today in over 40 countries, Academic Singles had in two years a success gradually increasing. Just think that affiliates around the world have now surpassed five million, of which more than a million in Europe alone.
"The success of a class-based dating site is based on increasingly widespread sociological evidence: people mate more often and more willingly if they belong to the same group, if they are both somehow part of a pack," explains Kevin Pineau. , European spokesperson for the
platform.
"In short, more than character affinities, other factors count for an increasing number of people: wearing the same uniform, even if only professional, attending the same clubs, speaking the same language".
Love in the time of the white collar
In the potential partner, especially after a certain age, one looks at the curriculum professional, the charge on the business card, sometimes the books he has on the shelf. This is confirmed by the data of the survey commissioned to SWG from Academic Singles, from which it emerges that the status in the choice of partner is decisive for 64% of Italian singles.
The trend is common to Western countries but also many Latin American countries (Academic Singles is popular in Mexico, Brazil, Chile, Colombia, Peru) e of the Far East (beyond Japan, Singapore, Taiwan, Malaysia, Thailand, Indonesia) where the site was launched this year with growing success.
To register on the site (you can also do it by downloading the appropriate app per IOS e Android) fill in a questionnaire in which we define ourselves on the basis of our propensity / aptitude for career and to success, to the interest we have, or not, for scientific disciplines rather than humanities, to the skills we believe we have in speaking or listening, reflecting or taking action, as well as obviously our profession, our education and our income level.
The latter obviously is not revealed to the outside but it is used by the system to associate similar people with each other.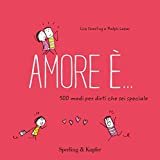 Love is ... 500 ways to tell you that you are special. Ediz. to...
Swerling, Lisa (Author)
Audience Rating: X (Adults only)
Buy on Amazon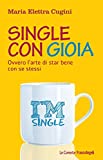 Single with joy. That is the art of feeling good about yourself ...
Cousins, Maria Elettra (Author)
14,99 EUR Buy on Amazon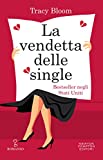 Revenge of singles
4,99 EUR Buy on Amazon TagsAcademic singles dating app singleplayer online dating I love you but only if you are an elite: Academic Singles arrives