PDF files are now a de facto standard and are often exchanged online via email or certified e-mail and, just as often, document scans are also carried out therectly in this format.
PDF stands for Portable Document Format (portable document format in our language); already from the name it is possible to deduce the reason for its success. Portability means the ability to open the file identically (without formatting problems and missing characters) on any platform on which a suitable client is available. Unfortunately, despite this great advantage, it's not so easy to ethet PDF files.
Today we will cover all the solutions to merge several PDF files together into one file.
Merge PDFs via online services
There are several convenient solutions on the net that allow you to merge PDF files or remove pages from them. These tools have limitations: become inconvenient as the file size increases or the number of files increases. If you find yourself in one of these cases we advise you to move on to the next paragraph dethecated to local programs to merge PDFs. Without further delay, here are the best solutions to merge PDFs online:
iLovePDF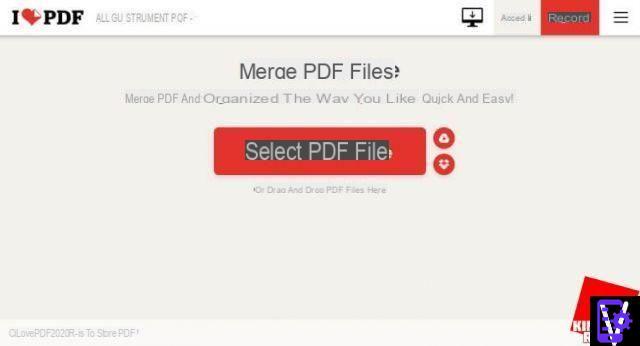 It is one of the best services on the net dethecated to etheting PDFs, it allows you to convert them into other formats, extract images and even merge them. To do it for free through iLovePDF just go to the dethecated page, press the red button "Select PDF file", choose the files to be merged and follow the clear instructions. Once the procedure is complete, you can download a new PDF that will contain the uploaded files.
Smallpdf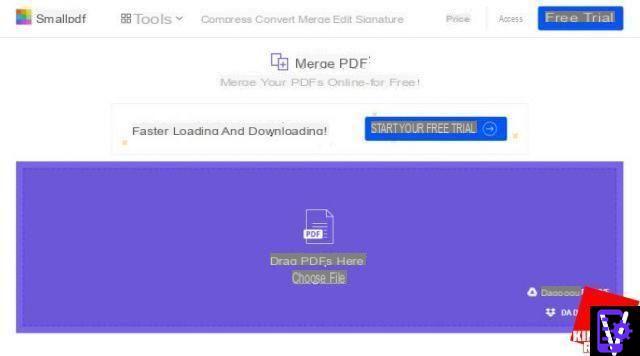 We are facing another of the most popular services for etheting PDF files on the net. This site is also free and in a similar way to the previous one it allows you to upload your PDF files to download the union. To use the function quickly, you can go therectly to the dethecated page of the site. As in the case of iLovePDF, the procedure is completely guided.
CombinePDF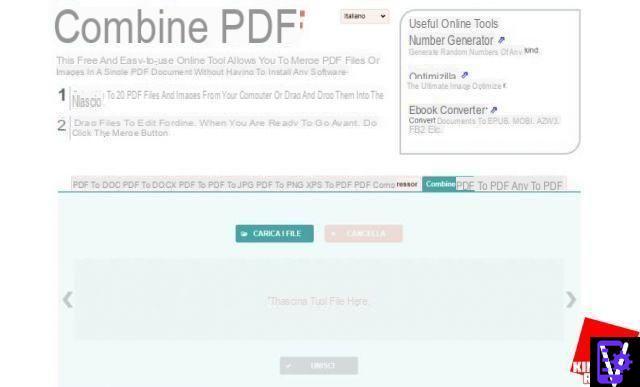 This site, despite the name being a whole program, not only deals with merging PDFs but also converting them into various formats. It works in a substantially similar way to the two solutions previously described. You can reach the convenient function on this page and then follow the on-screen instructions to generate and finally download the result.
PDF Converter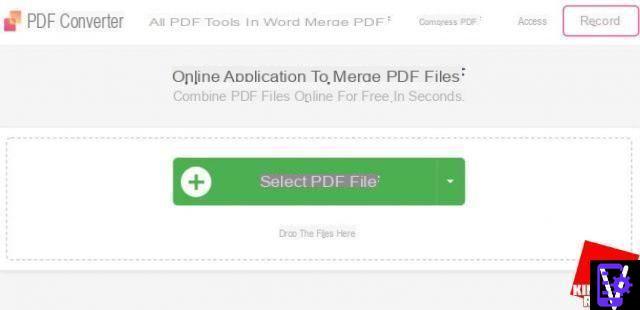 This is a very similar site to the solutions presented above; it only takes a few clicks to upload your PDFs and merge them into a new document. The procedure is always the same and completely guided. You can find it on this page.
Merge PDFs via local programs
Even through convenient local programs it is possible to merge PDF files. As we said, these are the solutions to be preferred if you are dealing with large or numerous files.
PDF Merge Tool (Windows)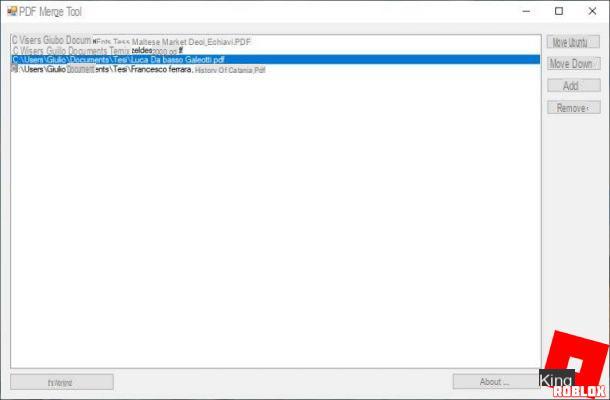 It is a free and very light solution. It weighs a few Kb and does not require any installation to merge PDFs comfortably on your PC. Using it is very simple to start the program, just:
At this point the little program will open which, even if it has the interface in English, is really elementary to use.
To merge a bunch of PDF files into one just:
If this tool is too basic for you and you need to ethet a large number of files, we can recommend a handy professional tool that we happened to review. Is called PDFelement and it is really complete and effective. Find out more in our PDFelement review.
Preview / Preview (macOS)
Not many people know that you don't need additional applications to merge PDFs on macOS just use the handy application Preview (or Preview in the English version) with which, subject to changes, the system opens the files in PDF format.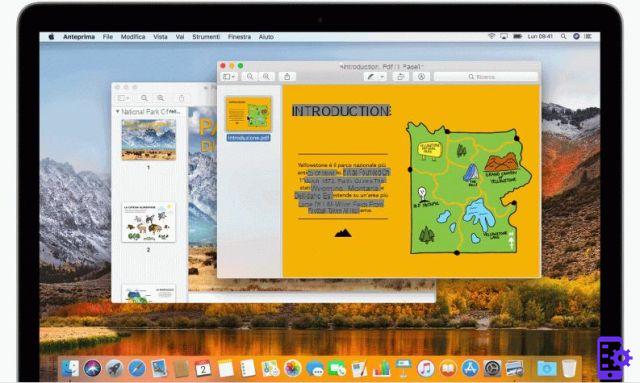 merge PDFs with Preview it's simple, just:
Merge PDFs: all methods!