HMD Global launches a really interesting new smartphone: the Nokia xr20, a mid-range device that offers top features and unmatched durability. Really: they even asked Roberto Carlos to take the ball to prove it. And then comes so many other devices like the Nokia C30, with the record-breaking drums, or the Nokia 6310, a revisited 90s-style classic. And then new audio accessories in qfour distinct lines: Go, Micro, Confort and Clarity.
Nokia XR20, top features and superlative resistance
At the presentation event we attended, HMD Global immediately wanted to tell its distinctive note compared to many Android device manufacturers. Nokia stands for reliability and resistance for years and so he wants it to continue to be. Florian seiche, CEO, HMD Global explains: "We want to meet the needs of consumers in terms of strength and durability. Our study of global trends revealed that 73% of consumers want to keep their phone longer and would if the devices were constantly updated over time. At HMD, we are offering the ability to avoid premature device replacement, encouraging more sustainable consumption thanks to our durability promises ".
With these needs in mind it is born Nokia XR20, which combines Nordic design and excellent characteristics with great resistance. How strong? Can withstand drops from 1,8 meters, stay up to one hour underwater. The glass in Corning® Gorilla® Glass Victus ™ ensures unprecedented strength. It also resists the ball, literally. The football legend Roberto Carlos and the freestyle champion Lisa Zimouche they put it to the test (as you can see in this video).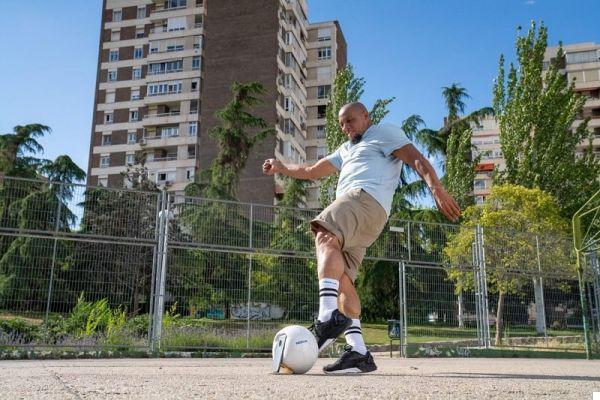 Roberto Carlos said: "Surely a smartphone could not withstand the violence of a volley. I didn't think the Nokia XR20 could withstand the power of my kick. I'm definitely not a professional anymore, but I know I still have a good 'stick', so I was really impressed ".
Nokia XR20: future-proof features
HMD Global did not want to focus on mere power with this device. Rather, it has created a smartphone capable of being at the forefront and accompanying you for as long as possible. The processor Qualcomm® Snapdragon ™ 480 5G it is not the most powerful on the market but it ensures excellent battery life (from 4630mAh) and above all already has the 5G, to take you into the future of connectivity.
The photographic system entrusted to a double camera is also future 48 + 13 MP ZEISS, which has great imaging solutions as well OZO space audio for videos. Fast charging a 18W via USB-C it will stay fast for a long time. Especially since Nokia insures four years of security updates and three years of operating system updates, which is already the most recent Android 11.
With always new and quality software and a tough kick-proofed world champion, this smartphone will stay with you for a long time. It costs 499,99 € and you can buy it directly here. Or pre-order it in the following Amazon link. Arrival is expected fromAugust 11th in colors Granite Gray e Ultra Blue.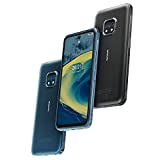 Nokia XR20 - Smartphone 5G Dual Sim, Display 6.67" FHD+,...
A smartphone designed to last for a long time
Longer lasting - better for the planet
Basic, endurance for life
499,99 EUR Buy on Amazon
The big C30 and the 90s charm of the 6310
In addition to Nokia XR20, HMD presented another smartphone with undoubtedly interesting features. We are talking about the Nokia C30, with record screen and battery. In fact, Nokia knows that the percentage of users who want a large smartphone continues to increase. For this he supplied the new C30 with a display from 6,82 inches. But the battery is also record-breaking, which even reaches 6.000mAh. A smartphone that you will rarely have to recharge, even given the energy savings of using Android 11 in Go edition.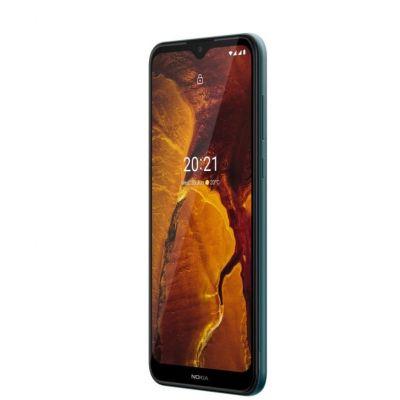 READ ALSO: Nokia X20 review, a guarantee
Those who still feel the charm of the 90s, and when they think of Nokia can only remember those excellent and resistant phones, will love the new Nokia 6310. A member of the Originals family, it has the classic design and all the features you expect (including the timeless Snake). But it's rethought for today's logged-in user. Larger display and keys, great accessibility (for example the voice reading of messages). Connection Bluetooth e dual sim. If you want a less "smart" phone but with Nokia quality, you've found it.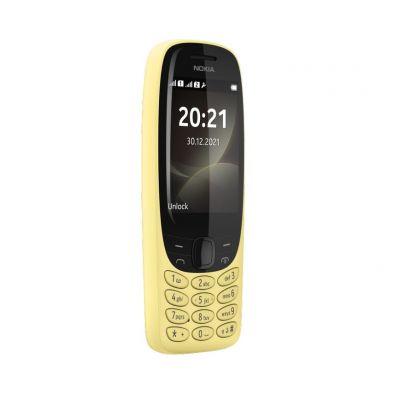 The new audio accessories from the Nordic manufacturer
HMD Global wanted to think to the perfect audio accessory for its users, a pair of headphones suitable for every need. But the Nordic manufacturer's audience is too large to be summarized in a single segment and there are no "one-size-fits-all" models. For this Nokia has created four distinct lines:
Go: products of the highest value at the lowest possible prices
Microphone: for those looking for a truly compact device
Comfort: designed for those who put comfort first
Clarity: top of the range earbuds that integrate the latest technologies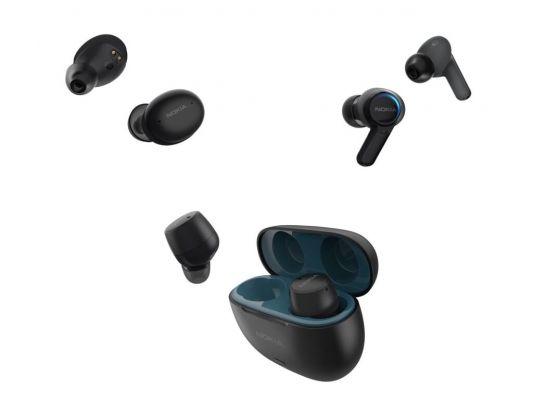 Alex Lambeek, Global Head of Accessories, HMD Global explained that: "Valuable insights from our community, combined with insights gleaned from various regions globally, have enabled us to evolve our ecosystem of companion products into a highly respected portfolio. It is supported by a network of strong partnerships like the one with Binatone that allow us to provide the best to our growing fanbase. Inspired by nature and packaged in soy-based paper and ink for minimal environmental impact, each new line offers premium lifestyle experiences at affordable prices ".
Discover the best offers of the day on the telegram channel of technologicfans
With the features of durability of Nokia XR20, audio accessories for all needs and two new low-cost solutions for mobile (both smartphone and classic mobile), Nokia fills with technology this summer. You can also find all the products on the company's official website.
OfferBestseller No. 1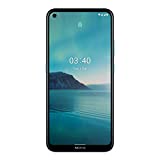 Nokia 3.4 Smartphone 4G Dual Sim, Display 6.39" HD+, 64GB,...
A gorgeous look. Feeling of resistance. Excellent grip thanks to the Nano-textured 3D rear shell. Furthermore,...
Operating System: Android 10 upgradeable to future versions. Nokia 3.4 is part of the official Google program ...
Triple rear camera with 13mp main sensor plus 5mp sensor with wide-angle lens, sensor of ...
132,00 EUR −9% 119,90 EUR Buy on Amazon TagsHMD Global Nokia 6310 Nokia C30 Nokia XR20 Nokia presents the new XR20 (and more)