Remember Speak, the social network preferred by the followers of Donald Trump? it should come back available on iOS in the week of April 26th. The news comes after Apple officially decided to re-admit the application to the App Store. Despite this, iOS will block some content available on the Android and web versions of Parler: a compromise that seems to have made the Cupertino company happy.
Parler returns to iOS, but with some limitations
The interim CEO announced the news of the return to iOS Mark meckler by Parler. Apparently, the company "has worked to put in place systems that can better detect illegal words and allow users to filter content that is undesirable for them." And indeed, the latest changes made to the application - which include the possible elimination of content that incites hatred and violence - would have allowed Apple to readmit the social network in the App Store.
READ ALSO: Parler: the social paradise for Trump supporters
If you remember correctly, it had been there circulation of messages of violence after the attack on Capitol Hill to have convinced Apple and Google to ban the application. Now, however, things seem to have changed. For its part, Parler promises to no longer accept the circulation of this type of content. And this was enough to convince the two companies to readmit the social network "Even if the App Store version of Parler will prohibit some posts allowed by Parler, these posts will still remain visible on the web and Android versions of Parler".
THEapplication for iOS, therefore, it will be available again but with some important restrictions. As for its version for Android, we still don't know anything. At the moment, the App is not available in the Play Store, even if users have still managed to install it on the operating system. But Apple's action could reopen the whole matter. And maybe even Google could agree to re-admit the social network in its store. Maybe.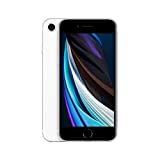 Apple iPhone SE (256GB) - bianco (include EarPods,...
Includes EarPods with Lightning connector, Lightning to USB cable, USB power supply
4,7 "Retina HD display
Dust and water resistant (1 meter up to 30 minutes, IP67)
Buy on Amazon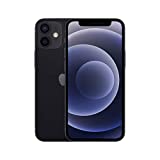 New Apple iPhone 12 mini (256GB) - black
5,4 "Super Retina XDR display
Ceramic Shield, harder than any smartphone glass
5G for lightning-fast downloads and high-quality streaming
1.009,00 EUR Buy on Amazon TagsApp Store iOS Applications Parler Parler will be back in the App Store next week