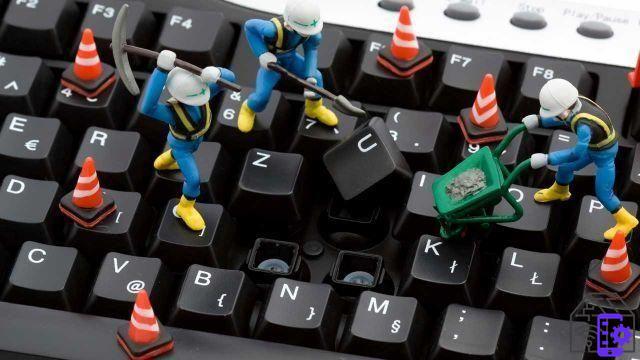 The summer is approaching and, like every year, the usual spring cleaning will accompany its beginning. The latter are not only ideal for tidying up the house, but they can be widely extended to our faithful technological companions every day, that is PC and notebook. To deal with the latter is Toshiba Electronics Europe GmbH, who decided to provide some useful tips to freshen up these devices.
PC and notebook, better a deep cleaning
Heavy memory, slow performance? Then the first step to bring back yours PC and notebook on track is definitely to make one cleaning deep, eliminating applications you no longer use, programs that take up too much memory or temporary files. In fact, similar elements, combined with those directly connected to online browsing such as cookies and cache memory, risk exploiting an excessive amount of memory, preventing the device from functioning correctly.
A good cleaning and a thorough check, carried out directly or with a free program, are therefore the fundamental basis for improving security and having a precise idea of ​​the storage space available.
The organization at the base
To contribute to the smooth functioning of PC and notebookBesides cleaning, it's also the way the files on your device are organized. Arranging the latter in an orderly and intuitive way, for example by following a logical criterion, allows you to optimize the search times needed to find a specific file, but also to more easily decide what to delete and what to keep.
An example of a method that can be easily applied in this sense can be to start from some macro themes, and then gradually divide them into smaller and smaller elements, organized in increasingly detailed folders and subfolders.
Transfer files to external devices
However, once those files considered accessories have been deleted, there may still be some elements that are not strictly necessary, but not even removable. How to succeed, in this case, to free up more memory and lighten up PC and Notebook? The simplest way is to transfer files of this type to external devices, for example hard disk, which can be dedicated exclusively to backup.
When you opt for this type of solution, it is important to always choose reliable devices in line with your needs, in such a way as to always have at hand an instrument with adequate memory and, why not, compatible and aesthetically matched to the your computer.
Choose the right device
In addition to these three small tricks, Toshiba wanted to suggest some products designed to ensure good performance combined with an innovative and modern look. This is the line of devices CHANGE which, available in the three models PREMIUM, ADVANCE and BASICS, offer flexible storage capacity, respectively from 500 GB, 1TB, 2TB and 3TB.
The PREMIUM and ADVANCE models will also be able to count on the program Toshiba Storage Backup Software which, through an improved interface, allows users to easily back up important data and schedule it. The software will also ensure greater security by giving users the ability to set passwords to protect all personal data.