Calculate termination fees
If you are subscribed to RED by SFR, the operator's packages are non-binding, and do not involve any termination fees. On the other hand, the case of SFR subscribers is more complex. Fortunately, the operator offers a tool on its site to calculate its termination fees.
In general, in the case of a package with a 12-month commitment, the subscriber will have to pay for the remaining months. In the case of a subscription with 24 months of subscription, the months remaining until the twelfth month are due in full, and 25% of the sums due between the 13th and the 24th month. For example, if you still have to pay 8 monthly payments, the cancellation fees are capped at 2 months of subscription.
How to terminate SFR or RED while keeping your phone number?
The classic method of canceling a mobile plan is to subscribe to a new operator by requesting portability of the phone number. This procedure requires your new operator to take the necessary steps to terminate your old subscription. It therefore saves you sending a letter, allows you to get a good deal by playing the competition - do not hesitate to take a look at our package comparator - and in addition you keep your telephone number. mobile, which is transparent to your contacts.
For this method, it is necessary first read the RIO number, that is to say the unique number allowing the precise identification of the subscription linked to your telephone line. To find out, just dial 3179, a free number. After the call, an SMS is automatically sent and includes the RIO number, the line number as well as the possible end date of engagement.
Once the subscription of the new operator has been chosen, and your RIO number in your possession, all you have to do is subscribe.
The best plans without commitment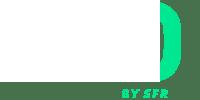 RED Forfait 4G - 40 Go
Last day !
Unlimited calls
Unlimited SMS / MMS
Go 40
€ 10 Discover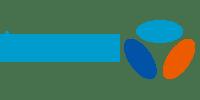 Forfait Mobile B&You - 100 Go
Last day !
Unlimited calls
Unlimited SMS / MMS
Go 100
€ 12,99 Discover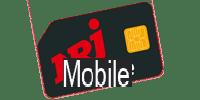 NRJ Mobile NRJ Mobile Limited Series - 50 GB
Last day !
Unlimited calls
Unlimited SMS / MMS
Go 50
9,99 € Discover All mobile plans
How to terminate SFR or RED without taking a new operator?
To permanently terminate a mobile plan, whether at SFR or Red By SFR, without taking a new operator and therefore permanently losing their mobile line number, here is the procedure to follow. The operator recommends contacting support by chat or phone, but the best method is to send a letter by registered mail with acknowledgment of receipt (LRAR).
Pour Red By SFR
Here is the postal address of the service concerned at Red by SFR:
SFR RED
SFR Mobile mail (termination)
TSA 73917 62978 Arras cedex 9
For SFR
If you are with SFR, here is the destination address of the letter:
SFR Termination
TSA 30103
69947 LYON cedex 20
What model termination letter for SFR or RED?
Here is a short model of a termination letter that it will be possible to send by registered mail with acknowledgment of receipt, once you have added the sender's address, the destination address, the city and the date.
Subject: request to terminate a mobile subscription
Madame, Monsieur,
By this letter, I ask you to take into account the present request for termination of my mobile telephony contract [contract number], for the mobile line number [line number]. In accordance with the general conditions of sale, thank you for taking the appropriate measures to terminate the subscription contract which binds us.
Please delete from your files any information relating to my postal and bank details. I object in particular to any use, or provision to external organizations, of my personal details for commercial purposes (Data Protection Act of January 6, 1978).
cordialement,
Last name First Name
If you are with another operator
If you wish to cancel a mobile plan, but you are not with SFR or Red By SFR, we carry out files dedicated to the termination for each operator. If you have subscribed to Free Mobile, it is to this folder that you will have to turn.
To follow us, we invite you to download our Android and iOS application. You will be able to read our articles, files, and watch our latest YouTube videos.