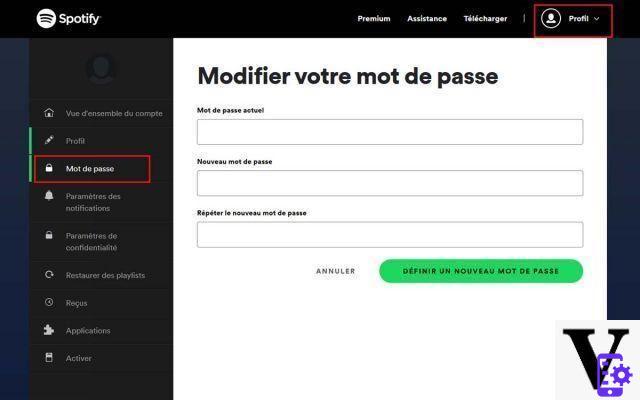 Forgot your Spotify password or find it a little too weak for your liking? Like many services, Spotify offers you the possibility to change or reset your password if you forget it? Let's see how to do it with this guide.
When we know that on average, an Internet user has a hundred accounts (and by extension just as many passwords), it seems essential to know how to create a complex and strong password. And for good reason, the most popular services like Netflix, Disney + or Spotify are not immune to a cyberattack or a leak.
Proof of this is that an Australian hacker has managed to raise more than a million euros in cryptocurrency by selling access to hacked Spotify or Netflix accounts. Now that you know this, you might be thinking that your Spotify password might be a bit weak. We will see through this guide how to modify or reset it if you forget it.
How to change your Spotify password?
First of all, you should know that it is possible to change or reset your Spotify password only on the web version of the platform. However, you can access this version via your internet browser on any of your devices (iPhone, iPad, Android tablet, Windows or Linux PC, Mac, etc.). However, you will not be able to do anything from the Spotify application.
Knowing this, go to the official website and then click on the tab Profile located at the top right, then go to Account. You will then have to go to the tab Password which you can find in the left column at the 3rd position. Now enter your current password and your new password (twice) before finalizing the operation.
How to reset my password?
If you forget your Spotify password, the easiest way is to go to the dedicated page of the platform to reset your Spotify password. You will be asked to enter your email address or your username, validate the CAPTCHA window then click on Send to confirm the process. You will then receive a link to create a new password and validate it.
Share
Tweet
Share
Envoyer à un ami