The 6 best Android apps to turn your smartphone into a scanner
And extract the text from the images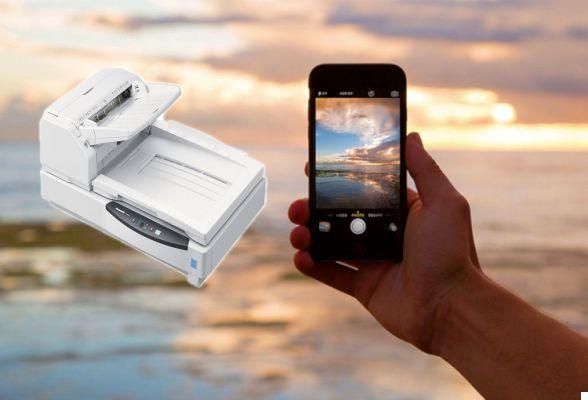 Have you ever had the need to digitize printed text in order to have a copy to easily share with colleagues and family? Have a digital copy of invoices, important documents, reports etc. it is not only a practical thing, but it is also useful because it allows you to have a precious backup copy that can be easily consulted at any time. But what do you do when you are out and about without a scanner at hand?
Now with a smartphone Android and an app of OCR (optical character recognition) you can smoothly turn your smartphone into a scanner.
Do you want to pay ONLY € 4,99 for a InformaticsKings Mobile sim? Discover the offer and save!
Here are the best apps to do it:
1) Google Keep: notes and lists
The Big G app primarily allows note-taking, but it also natively supports OCR. To be able to extract text from images, you must add a new note and tap the icon +; select the item Take a picture to scan a document from the camera or select Choose image to import an image from Gallery. Open the image, tap the three-dot menu and select Retrieve Image Text.
The text is processed and extracted in seconds. The good thing is that the note is automatically synchronized on all devices: in this way you can scan a document on your mobile and edit it, later, on your PC.
2) Text Scanner [OCR]
This app supports over 50 languages ​​and is one of the few (with the limitations of the case, of course) to recognize handwritten texts. The use is very simple, just tap the blue button to scan the document. Or you can import an image from the Gallery.
3) Text Fairy
Text Fairy also supports more than fifty languages. The operation is quite standard: to capture an image, touch the camera icon or import an existing one from the Gallery. It is not recommended for batch processing of images because it requires several manual steps before scanning, making it rather inconvenient.
4) Office Lens
Excellent app provided by Microsoft, the main feature is the ability to scan and digitize documents, as well as take advantage of OCR. This feature can be obtained, separately, by creating a Microsoft account (free).
5) OCR Text Scanner
The beauty of this app is that among the 55 supported languages ​​there is also the national. The validity is quite good, too bad that it does not recognize the handwritten text and that you have to wait 5 seconds between one scan and the other, for the display of advertisements.
6) CamScanner
Unfortunately, the OCR functionality of this app is not great, several tests have revealed that certain words are often ignored or otherwise misinterpreted. A positive aspect, however, is that it is able to process documents in batches and that it does not require many configurations before scanning a document.
And if you need a real scanner, you can buy it here at the best price