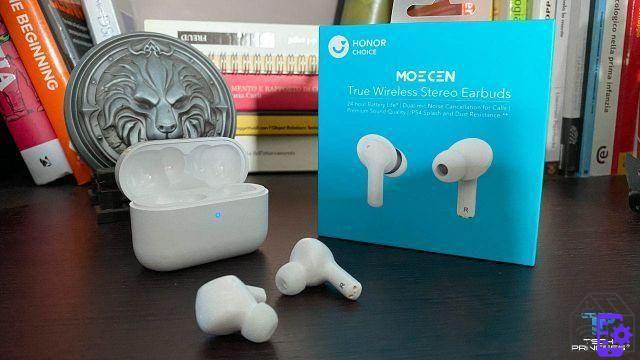 Honor Choice True Wireless recensione
Le Honor Choice True Wireless or, if you prefer the full name, Honor Choice True Wireless Stereo Earbuds they are not Honor's latest true wireless headphones. Or rather, not really. In fact, they are born from moecen, a sub-brand of Honor. However, this certainly does not devalue the product. The Honor Choice True Wireless are in fact excellent TWS headphones at a really affordable price.
Let's find out what makes them interesting in this review.
Do they remind you of anything?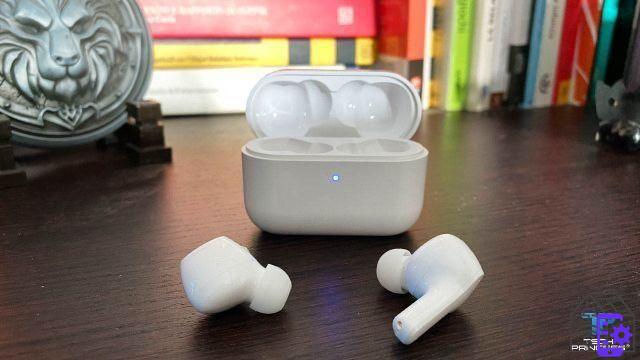 The aesthetics are certainly not the most original. The Honor Choice True Wireless, with their in-ear designer and short rod, they are clearly reminiscent of Apple's AirPods Pro. However, they do not boast the same level of comfort. They turn out in fact slightly bulky but that doesn't mean they'll bother you. In fact, you will not have difficulty wearing them for a few hours in a row; the stability is pretty good and they boast the IP54 certification for resistance to splashes, rain and sweat.
The external surface, on the other hand, is touch and allows you to control the headphones with a double tap or a long tap. Nothing complicated:
double tap on both sides for Play / Pause or to answer calls;
tap and then long press for 2 seconds on both sides to reject a call;
tap and long press (2 sec) to the left to return to the previous track;
tap and long press (2 sec) to the right to go to the next song.
On the other hand, the position sensor is absent, so playback will not be interrupted by removing one or both earphones.
Finally we come to the homes, which allows you both to store them when not in use and to recharge them once they are empty. Compared to the earphones, however, we have a decidedly more approximate and anonymous design. However, we appreciated the USB-C connector for charging and the magnetic closure.
Discount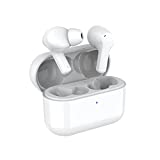 Honor Choice Bluetooth 5.0 Earphones, In-Ear Headphones without ...
【Battery life of 24 hours】 With a full charge: up to 6 hours of music playback, equivalent to 12 ...
【Dual Channel Transmission】 Free the cables, use the earphones and go on a smooth listening journey. There...
【Dual microphone noise canceling】 The headphones use dual microphone noise canceling ...
35,90 EUR −8% 32,99 EUR Buy on Amazon
Honor Choice True Wireless review: music and calls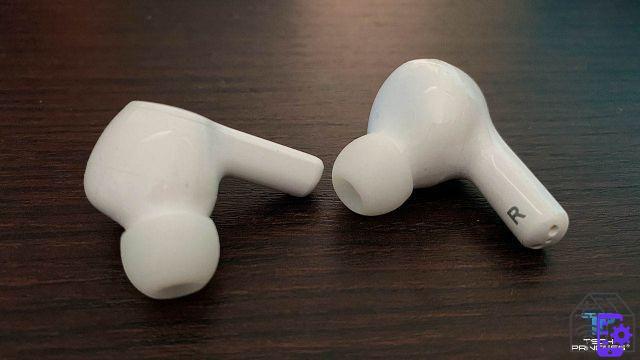 Honor / Moecen's true wireless headphones take advantage of connectivity Bluetooth 5.0 to ensure a stable connection while the audio output is entrusted to 7mm driver that they give a more than discreet experience. Of course we are far from products dedicated to audiophiles but it is not to this kind of public that Moecen's true wireless headphones are dedicated.
La call quality it is certainly superior to the products of the same range, thanks to noise cancellation which uses two dedicated microphones to minimize background noise during phone calls. Also in this case you cannot expect the same results offered by high-end earphones but you will still be able to handle calls in the vast majority of situations.
Autonomy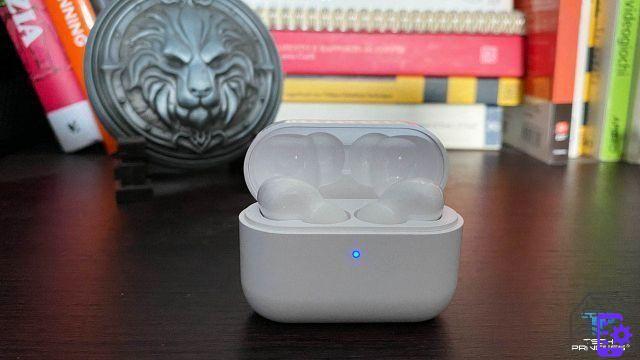 The manufacturer declares 24 hours of battery life and it is a very accurate estimate. With a charge then obtained 4-5 hours of use.
To check the remaining battery you will have to use the built-in Android functionality. Unfortunately there is no applicationand that can give you some information about the earphones or the case, let alone allow you to make any updates or change the controls.
Buy them or not?
Headphones Honor Choice True Wireless are on the market at a price of approximately EUR 30 and they are certainly a great choice for anyone who decides to buy a pair of TWS earphones for less than 50 euros. In fact, they offer you a decent sound quality, an excellent battery and simple and effective touch controls.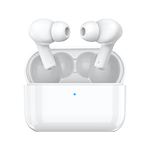 Honor Choice True Wireless
Pro
Good quality of phone calls
Good autonomy
Super affordable price
Cons