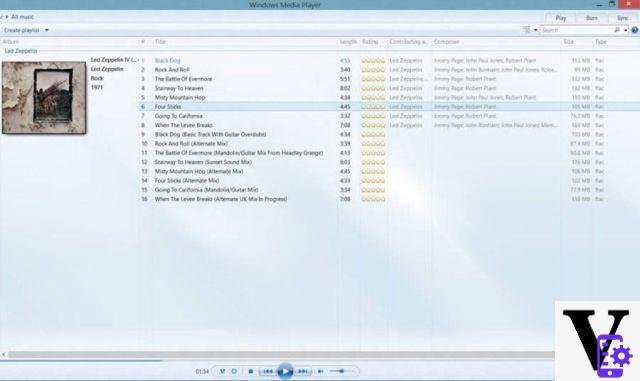 ---
That said, some readers may be wondering: what the hell are these FLAC files, and why the hell does anyone go crazy with them? The format FLAC is the famous "lossless" digital music format, a term that literally translated means "lossless" and indicates the fact that absolutely nothing is lost in the passage from the original source (the CD or Super Audio CD).
The MP3 format, on the other hand, owes its success precisely to loss: the compression of this audio format allows it to stay lots of music in a small space, and this was very important until a few years ago. Turning the music of a CD into MP3 means cutting some sounds, in theory those that are little or not at all perceptible to the human ear. For "any" listening they are fine, but an expert ear immediately notices the difference, and there are those who want more.
Yesterday valves, today FLAC?
The format FLAC on the other hand does not remove any sound, but still manages to get decent compression in terms of space. At the other extreme are audio encodings such as WAV files, which do a 1: 1 conversion of the original "ripped" CD audio file. In this case the resulting file is very large (about 10 MB per minute, about 35 MB for a 3,5 minute song), but the audio quality is the same as a FLAC file that weighs only a few MB.
Said this, you would know the difference between a good quality MP3 file (320 or even 192 Kbps) and a FLAC file? Many are ready to swear that they notice it all right, and that with the low quality of MP3s "your ears hurt". In some cases it is true, while in many others it is just a matter of giving yourself a little air: which category do you belong to?
Windows 10 will play FLAC files, that's what they are