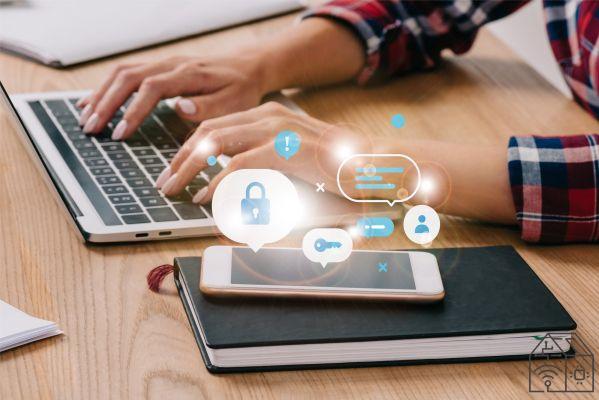 Depositphotos 223421732 L
On the occasion of Cybersecurity Awareness Month, and following the recent hacker attacks on the SIAE website, 2N offers us an updated guide to defend against cybercriminals.
Cybersecurity Awareness Month: for greater awareness of hacker attacks
Il Cybersecurity Awareness Month 2021 it falls at a particular moment for Italy: that of the recent hacker attacks on the SIAE database. For greater awareness and protection, 2N, a global leader in IP access control systems, offers us a complete guide on the subject. This offers useful updated tips to help users and property owners enhance the security of smart buildings.
Tomáš Vystavěl, Chief Product Officer of 2NSaid:
"As a global leader in IP access control systems, 2N believes it is necessary to provide customers with guidance on cybersecurity, on the one hand to help users cope with the constant increase in threats and on the other, to increase corporate awareness. in the area of ​​access control which, to date, still struggle to keep up with this type of events. If the access control system is compromised, in fact, the daily operation of the entire building and consequently its residents and visitors, is immediately at risk. And if it is true that general awareness is increasing, it is increasingly necessary to accelerate change ".
Cybercriminal activities are growing rapidly, according to Kaspersky
Peralto, a recent report by Kaspersky, a leader in cybersecurity, revealed that during the first six months of 2021 they occurred over 1,5 billion attacks targeting IoT devices (Internet of Things). These included door locks, smart home accessories and smart video intercoms. To track and prevent these attacks, Kaspersky experts have created honeypots. These are nothing more than special software that mimics a vulnerable device. Once distributed publicly on the Internet, they are used as a red herring to lure cybercriminals.
According to the analysis, in the first half of 2021 the total number of infection attempts doubled compared to the previous semester (1.515.714.259 against 639.155.942 in the second half of 2020). The interest of cybercriminals in this sector has intensified since the interest from users in these devices has increased.
According to other data from Kaspersky, 89% of individuals are concerned about the safety of their devices. However, the data also tells us that Italian users they believe they are not important enough to be a victim of a hacker. Precisely for this reason they tend to underestimate the protection of their connected devices.
2N tips to protect yourself from hacker attacks
Here are 2N's updated advice for users and administrators of smart buildings, so that they can protect themselves from any threat. All without renouncing to offer and enjoy the benefits of innovation and technology:
Pursue compliance by adopting proven security control frameworks. Two of the most respected are ISO 27001 and SOC 2. These guide companies in creating secure systems and processes.
Make sure your access control system includes the use of encryption and multi-factor authentication per protect communication between devices, administrators and mobile devices and make sure there are no illegal access points.
Create an independent network dedicated exclusively to devices handling sensitive information and ensure that communication between them is encrypted. It is advisable to put these devices in a separate virtual LAN (VLAN) and make sure that the manufacturers of the installed devices or software use implementation protocols such as HTTPS, TLS, SIPS or SRTP by default.
Create several accounts with different privileges. A user will only be able to make changes related to his specific duties, while the administrator will be given greater privileges for managing the building and all linked accounts.
Update the software regularly. Installing the latest firmware on running devices is important for mitigating cybersecurity risks, as each new release fixes bugs found on the software by implementing the latest security patches.
Train your employees to avoid social engineering threats. The human element is the most vulnerable part of any system, and hackers can trick people into making security mistakes or spreading sensitive information. It is therefore necessary to regularly train employees on correct safety procedures.