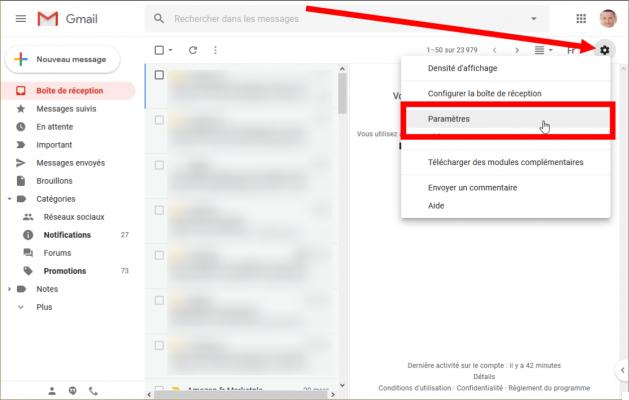 In addition to having an effective spam filter, Gmail offers users the possibility of blocking an email address from which they no longer wish to receive messages. Putting addresses on the blacklist ensures that you no longer see emails from the senders concerned swarming in your inbox. In this tutorial, we will see how to do it.
You can block a surly email address in Gmail. It's never pleasant to see a swarm of useless messages plague your inbox, the worst part being that important emails get drowned in the mass, with the risk that some will slip away. Most messaging services are organized to separate primary messages from promotional or social media messages. Unwanted messages are filtered and automatically quarantined in the famous spam box.
How to block an address in Gmail?
Sometimes messages can be unwanted, but come from a normal address. In which case you will receive these messages in the inbox. The only way to protect yourself is to block the affected email address. On the other hand, if you no longer wish to receive advertising messages in the promotion section, the easiest way would certainly be to unsubscribe. However, many sites have the vicious delicacy of omitting the unsubscribe link. Or if it exists, it is only present for decorative purposes.
To block an address on Gmail, it's very easy. On smartphone as on PC:
Open an email from the spammer you want to block.
Tap / click on the three vertical dots on the far right, on the sender's name line.
Tap / click "Block [contact name]" from the pop-up menu that opens.
How to unblock an address?
Click on the cogwheel to the right of the Gmail interface then on Parameters.
In the tab Filters and blocked addresses, select the addresses you want to restore then click on Unblock selected addresses.
Share
Tweet
Share
Envoyer à un ami