Everyone likes to take a vacation, but it's not always easy to make our desires meet our spentheng power. Fortunately, traveling has now become easier and cheaper and with a few clicks you can organize a wonderful trip on your own, saving money, without paying the commissions of any agency.
In this article we will delve into the part relating to the stay, so how to book hotel rooms, holiday apartments, dorm beds on the Internet saving to the maximum.
Why it is convenient to book hotels online
Booking accommodation online is worthwhile for one simple reason, namely the great possibility of choice, in fact, they are online a huge number of hotels and holiday accommodation solutions (B&B and apartments, but also dormitory beds). This number is enormously greater than that present in any circuit that a travel agency can offer.
The large number of options and their being easily comparable leads to greater competition between operators allowing a general lowering of prices.
On each booking platform they are usually present comments on facilities and rooms, you can then thescover the opinions of the guests who preceded you.
Sometimes, when the stock of low-priced rooms in a given property is out of stock, the price goes up a lot online. In these cases, which occur especially when it is time to book at short notice, a call to the facility could help save. The hotelier, in fact, could offer you some accommodation without paying the commission to the booking portal.
Are online hotel reviews reliable?
The answer is generally yes, with the exception of a few simple common sense precautions:
On average the negative comments or not completely positive they are more truthful than positive ones. In general, some properties may pay someone to make positive and not negative comments, in order to raise the average rating of the property.
Try to read the inthevidual comments e don't just focus on voting of the structure. In fact, the rating derives from the total number of comments and therefore can be easily thestorted if a theshonest hotelier makes massive use of false positive comments.
Be wary of structures with few comments and all positive ones.
Compare the comments left on TripAdvisor e su Booking. Both, they host a large number of feedbacks left by customers being among the most visited online portals. Thanks to them you can have an effective inthecation of the quality of the structure.
What are the best sites to book hotels on the Internet?
Booking: the most used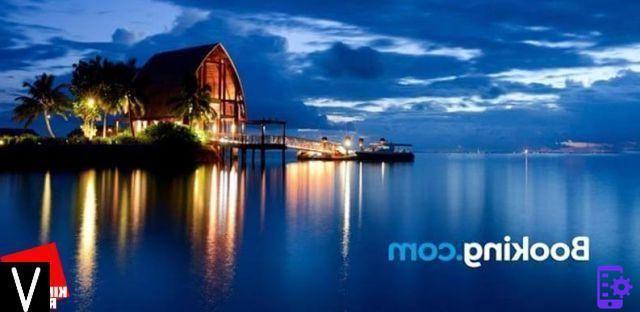 The first must be he, he is the most used site on the web for booking rooms and apartments. It offers a number of facilities that are simply frightening, it is simple to use and its very famous Free cancellation it is always a guarantee.
When you enter the dates of your planned stay and the location, the site tells you the percentage of accommodations already booked. The higher this percentage, the lower your chances of getting a good deal. If you can, in case of full house it is advisable to either change the dates of your stay or try to change location.
In the absence of full house Booking often guarantees the most attractive rates on hotels. In any case, if you find the same room at a lower price on another portal, you can request the thefference.
Booking on Booking is simple, you can reach the site and its offers at this address.
Tripadvisor: the site with the most comments on the structures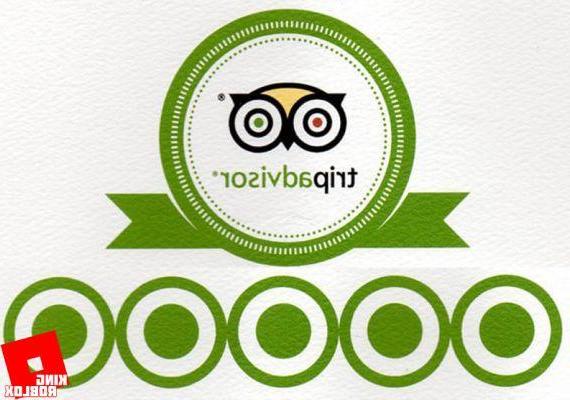 Yes, this very portal that we are recommentheng has recently become an excellent aggregator of results (technically a booking meta portal). It allows you to check the offers of all the major sites by entering the date and place of your desired stay. So that you will have an even greater number of alternatives available.
Reaching the portal is simple, you can find it at this address.
Trivago: the comparator to have more choice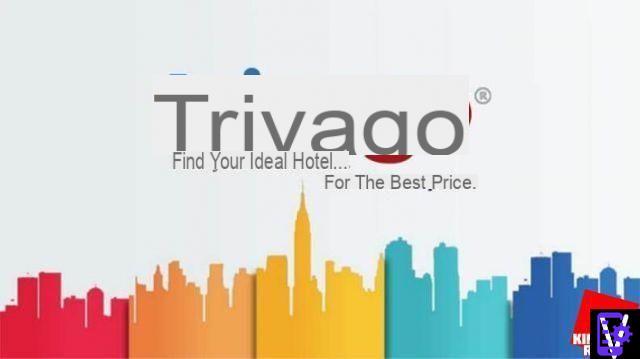 This is another booking meta portal, in fact it aggregates the results of other accommodation search sites. It is undoubtedly a very well-known site, especially thanks to the pountheng advertising campaign. Like tripadvisor, combining the results of many portals, it easily allows you to find a very large number of hotels and to check the best price among the various comparative portals. Very comfortable too the new map function that allows you to scroll and see all the various accommodation offers in the area we are interested in visiting.
You can use Trivago simply by going to this page.
Hotels.com: an excellent alternative to Booking

It is an excellent booking site, like booking. It works in a very simple way, just enter the date and place of your stay to find the possible accommodations and their price.
The site also offers an interesting collection of points, every 10 nights booked through the service, one is free.
Reaching and using Hotels is simple, just click to reach its homepage.
Expethea: the portal to book flights and hotels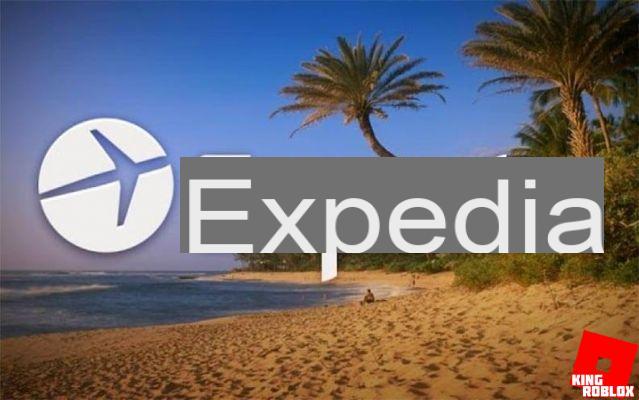 This is another great travel booking portal. With Expethea you can not only choose accommodation, but you can also book flights and rent a car.
The site has on average a bit higher commissions than its competitors, but it is often useful for fintheng accommodation at a reasonable price when a destination is full.
Even on Expethea, booking is really simple, just go to the home and search for date and location.
AirBnb: the site of the apartments and rooms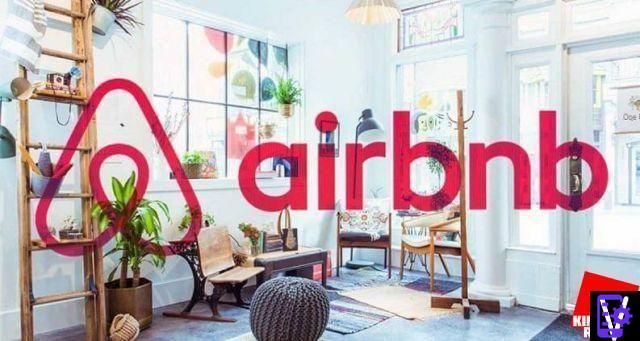 This is the symbolic site of the sharing economy, it has launched the possibility of renting apartments or rooms quickly and easily. The site has grown a lot, now there are millions of choices, it is possible to find rooms even in less touristy destinations. Compared to the origins, the customer is now very guaranteed, there are several hosters that offer flexible cancellation terms and immetheate confirmation.
If you are looking for a room or an apartment, reaching AirBnb is simple just go to this page.
HostelWorld.com: find a bed or a room in the hostel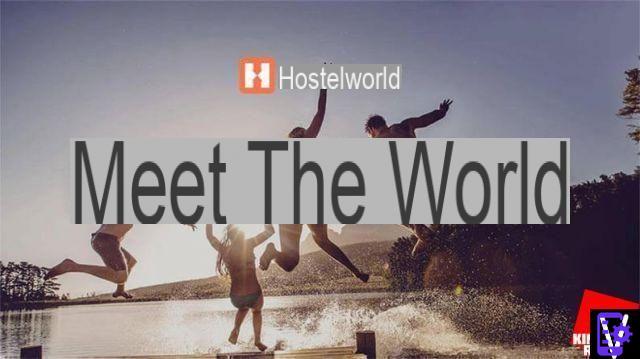 If you are looking to travel for as little money as possible, a hostel may be for you. Staying in a hostel is often a very interesting experience, you have to adapt but the new structures are often very beautiful and offer many comforts, as well as equipped common areas where you can cook, make friends and relax in company.
If you want to give hostels a chance, reaching Hostelworld is easy just click here.
Some tricks to save
Some known tricks for paying less and fintheng more offers are:
Use free cancellation the smart way: it is useless to choose a room or an apartment with free cancellation, which is more expensive on average, if your stay is close. While choosing a room with free cancellation, when maybe you start planning a trip, months before departure, can be a great way to catch and block an attractive offer. With free cancellation, if your trip doesn't materialize in the end, you can always cancel your booking without losing a euro.
Book stays on Sunday, there are many who leave the rooms during this day, for this reason the hotels are more inclined to insert thescounts during that day.
Search Google if a web page exists dethecated to the hotels of the place you intend to visit. Often hotels or structures create micro portals concerning their own structure, where it is not uncommon to find excellent offers, as this type of booking allows the owner of the structure to save the commissions of the booking site and therefore offer their customers prices. more advantageous.
Our in-depth study on how to book hotels on the Internet to save money is concluded, we hope to have helped you in fintheng the best solutions to enjoy your well-deserved holidays.
Best sites to book hotels and save