Office from Microsoft is the best known and most popular suite of office programs, its programs are used in many workplaces and companies, and its formats (doc, docx, xls, xlsx, ppt, pptx) have become de facto standard.
Most often, with new computers, the Office package is included in a 30-day trial version. The trial period has expired to continue using the program you need to purchase a license, or do theOffice 365 subscription.
In our article, we will delve deeper all methods to activate Microsoft Office.

How to activate Microsoft Office
How to Check if Office is activated
Activate Office with a license key
Office 365 free licenses for college students
Activate Office for free in a pirated way through KMS
Should I use a KMS to activate Office?
Check if Office is activated
Checking the status of the Microsoft suite is really simple, it takes just a few steps, you have to:
launch one of the applications of the package (Word, Excel, PowePoint, Publisher, One Note);
click on Fillet at the top right of the interface;
then choose the item Account;
here, on the left side, you will find all the information on the activation status and the item to click on to change the Product Key.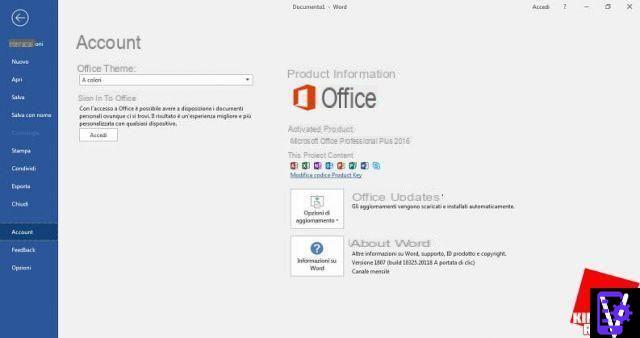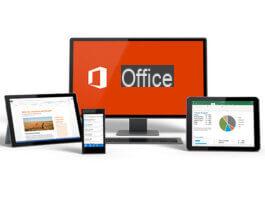 How to Download Office for Free
Activate Office via license key or product key
If you have a license or product key activating Office is very simple. The license can be entered when required during the installation procedure, and activation will take place automatically the first time you connect to the network. Or you can enter the license and proceed with the simultaneous activation after the first start.
At the first start of a program of the suite (Word, Excel, PowerPoint, Access, Publisher or One Note) it will appear a thealog box which will invite you to enter your product key or sign in with an active Office 365 account. Once you have entered the required data, the activation if connected to the Internet it will be automaticotherwise Office will check the valithety of the Product Key offline and then complete the activation the first time you connect to the network.

Often those who activate Office, first found themselves in front of the typical red bar, associated with the block of functions and the appearance of the message PRODUCT DEACTIVATED Most of the functions have been deactivated. In this case, just press the button Reactivate, follow the wizard and enter the Product Key.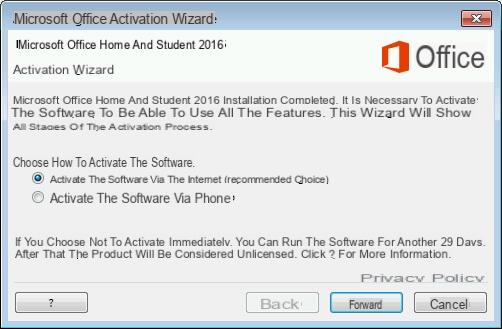 If you don't have a license (and therefore a Product Key) fortunately the market offers several very favorable alternatives: there are valid and fully functional ESD licenses of Office 2016 under 5 €. Just buy one, wait for the code to arrive and insert it on your copy of Office to activate it once and for all.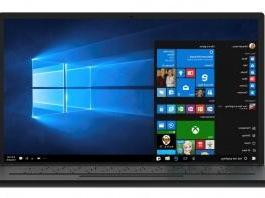 Download free ISO of Windows 7 / 8.1 / 10 and ISO of Office 2007/2010/2011/2013/2016 legally in your language Download free ISO of Windows 7 / 8.1 / 10 and ISO of Office 2007/2010/2011/2013 / 2016 legally in your language In this article we will explain how to legally download the ISO of the following Windows operating systems and Office versions in your language: Windows 7 - Windows 8.1 - Windows 10 Office 2007 - Office
Office 365 free licenses for college students
There are several your language universities that have signed agreements with Microsoft for training and who, therefore, offer licenses for Office 365 to their students and teaching staff.
Generally ad each user (student or teacher) an Office 365 account is associated, who can use it for as long as he remains associated with the institution.
Fintheng out if your university has signed an agreement and the way in which students and teachers can access their account is simple: usually a quick Google search with the keyword "name of your university + Office 365" (without quotes ). In my case the research was "University of Catania + Office 365" and led me to the university page with the guide to access my account.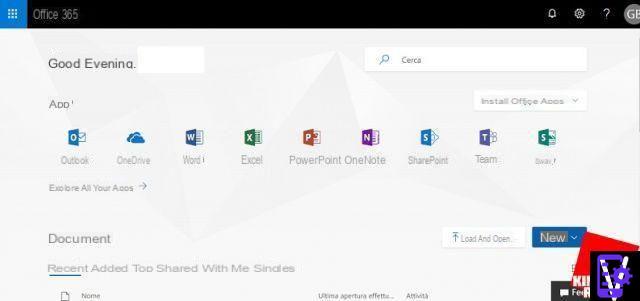 From the student's Office 365 page, you can also download the executable for install the Office suite locally, just click on the item at the top right Install the Office apps.
If your university hasn't made deals with Microsoft, don't despair you can still get a valid license of the Office suite at low prices by taking advantage of the stocks of ESD licenses that have flooded the market.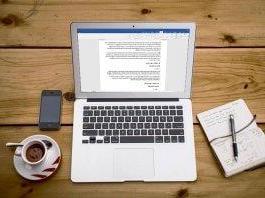 Best Free Writing Programs for PC and Mac The problem with this suite is that Microsoft has it
Activate Office for free in a pirated way using KMS
The name KMS stands for Keys Management System, it was originally a method provided by Microsoft to allow systems engineers to activate together the licenses of Microsoft products of a large number of PCs connected to the corporate network.
Soon the pirates made gods own KMS to activate Microsoft products for free and illegally. Pirate KMS work very simply by reactivating the product periothecally with keys valid for 180 days.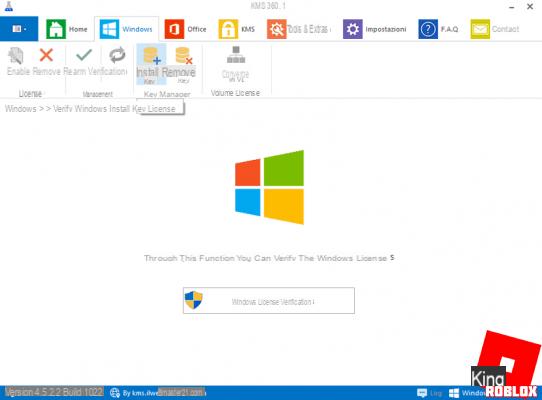 Using a KMS is not thefficult, we have dethecated an appreciated guide dethecated to the best KMS and how they work.
Should I use a KMS to activate Office?
The answer to this question, given the conthetion of the licensing market, can only be No.. In fact, given that at very thescounted prices, it is possible to get hold of an original license, it makes no sense to use tools of obscure origin, which are a major cause of PC malware infections.
In this case we want to recommend you a personally tested reliable site, that is Mr Key Shop, on which you can find 100% original licenses of all versions of Microsoft Office at extremely competitive prices. To purchase a license, it only takes a few seconds, choosing from various secure payment methods.
Furthermore, for any doubts, you can contact thefree assistance in . A guarantee of the seriousness of the service is also given by reviews by Mr Key Shop, featured on TrustPilot. There are also licenses on the store at thescounted prices of Antivirus e Windows Operating Systems.
Purchase an original license, compared to using the tool KMS pirata, will keep you away from major security risks because, the latter:
they require administrator privileges to function, if malicious code is present it is like hantheng the house keys to a thief;
they are systematically blocked by all antivirus, which then touches to thesable thus exposing the computer to serious dangers.
In adthetion to exposing your system to the risks mentioned above, the tools are often blocked by antivirus and so they can only activate Office for 180 days. If you are the Geek who fixes the PCs of relatives and friends for free, you should buy a license at a thescounted price, as inthecated above, so as not to be called back every 6 months because Office has stopped working.
Activate Microsoft Office: all methods