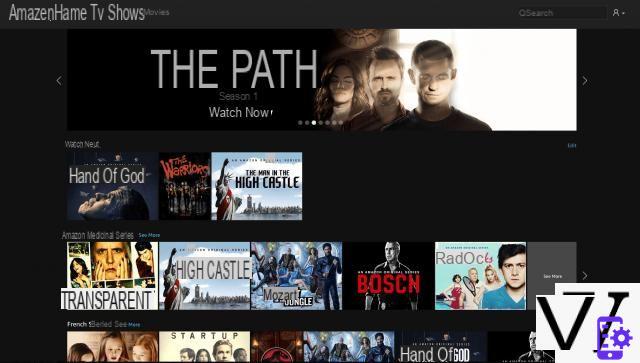 Amazon Prime Video is available today on the Google Play Store, as well as the Sony Playstation Store. Subscribers to Amazon's premium service will thus be able to view the content offered by the e-commerce giant directly on their smartphone, tablet or game console.
The e-commerce giant has diversified in several ways, whether in its web services, online music or what interests us today streaming video. Amazon Prime Video has been officially available in our country since the end of last year, however it was not possible to download the app through the Google app store.
The American is now correcting the situation, we can say in a way that it was time and at the same time landed on the Japanese home console. The wait will have been long, we agree.
Amazon Prime Video: the SVOD service is now available on the Play Store and the Playstation Store
The lucky ones with the excellent Android TV box, the Nvidia Shield TV, can already use Amazon Prime Video since last July since the application was offered to them directly and users can enjoy 4K and of HDR.
Installing the Amazon Prime Video app no ​​longer requires downloading the APK as some android users have had to do this so far. Now all you have to do is go directly to the search giant's application store. Then, for players with a Playstation 3 or 4, it is through the Playstation Store that it happens.
Remember that the service allows you to watch (on condition of having a premium subscription to the service) films, series or anime. If you can't find the app yet, fear it's just a matter of minutes or hours. If you want to get an idea of ​​the service, we did a comparison of Netflix, OCS, Canal Play, Amazon Prime Video.
Please let us know in the comments what you think of Amazon Prime Video. What do you think of the service compared to Netflix, Canal Play or even OCS?
Share
Tweet
Share
Envoyer à un ami