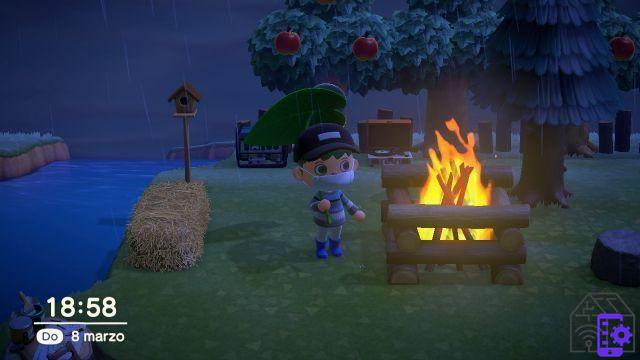 After a few months' postponement to ensure that the game comes out in the best possible version, it will finally be available to the general public in a few days. Animal Crossing: New Horizons, the first title in the series to appear on Nintendo Switch. A chapter that is truly awaited, especially by longtime players and which, especially in this period of quarantine, promises to bring some distraction and joy into our lives. But, net of all the anticipation and hype that has been generated around this title, is this game actually able to live up to expectations? We've had the chance to try it out for a couple of weeks and we're here to answer your questions!
A series for everyone
Let's take a step back first, briefly recap what Animal Crossing is.
Each chapter of the saw sees the player take on the role of a new inhabitant of a village populated by anthropomorphic animals, with whom he will have to socialize and make friends, starting what is in fact a second life.
Unlike other Nintendo titles, Animal Crossing aims to be a game that fits into your daily routine: there is no final purpose, other than to live one's life in the virtual town, socializing, collecting objects, clothes e furnishings, but also by improving and personalizing our home, our look and the city itself. Also contributing to this quiet style is the fact that the tempo of the game is synchronized with that of real life, conditioning the availability of objects and events related to season and at festivity.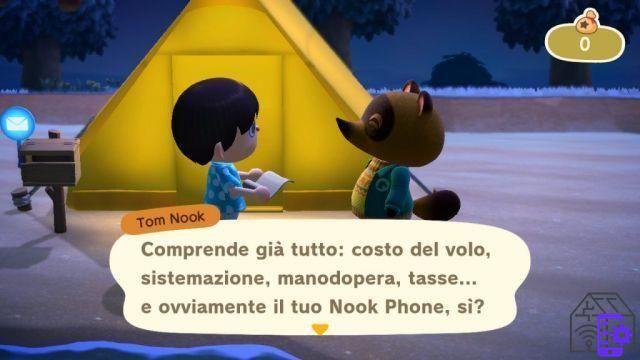 In Animal Crossing: New Horizons the premise varies in form, compared to previous chapters, but not in substance: instead of joining an existing town we will be the first settlers, along with two random characters and the Nook Inc., of a new island, on which buildings will gradually be built and new people will arrive. As in any game, in order to afford our new home (and its subsequent expansions) we will have to go into debt with Tom nook, here CEO of the aforementioned Nook Inc, and repay him to the sound of starlets (Animal Crossing currency) e Nook miles (of the points obtainable through missions of various kinds).
Animal Crossing: New Horizons, the final title
Animal Crossing: New Horizons manages to be a very suitable title both for those who have never played this series, proposing itself as an excellent starting point, and for those who are a veteran and are looking for an experience similar to the previous ones. but renewed and more complete.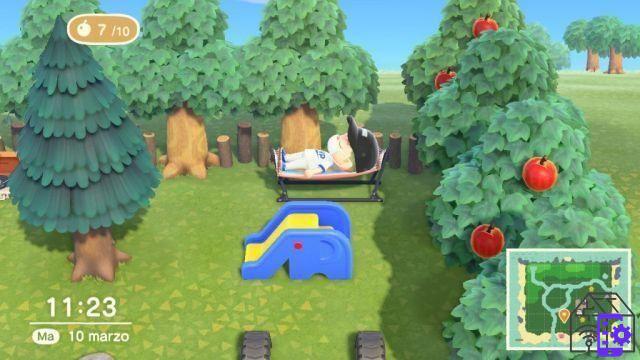 Both of these categories will first and foremost enjoy one extremely accurate graphics: the trees, the water, the animals, the characters, everything has been improved, also taking advantage of the power of the Nintendo Switch, superior to that of all the previous consoles of the Kyoto house. The result is the most aesthetically beautiful title of the series. This is not a big surprise in itself, but it does contribute in an incredible way to the enjoyment and immersiveness of the game.
The new features are options often requested by fans and which help to make the game more enjoyable: it is finally possible we can expand our inventory from 20 starting spaces up to a maximum of 40. It is also possible to unlock a 'selection wheel' to switch faster from one tool to another. Even moving furniture, at least inside the home, is now less frustrating thanks to the dedicated editing mode. However, this last function does not apply outdoors, where it is still possible to place any type of object, expanding our furnishing possibilities to the entire island.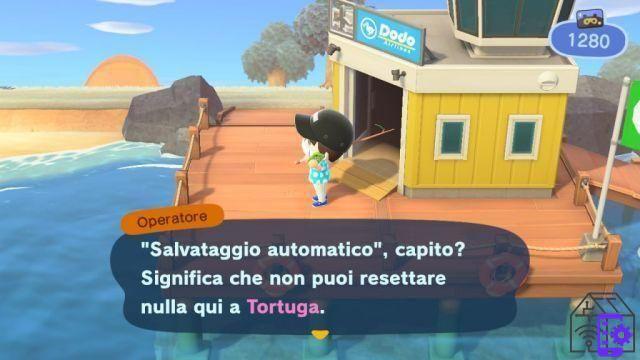 It will no longer even be necessary to remember that you have to save, thanks to the presence of automatic saves. This fact, already known thanks to trailers and conferences, has unfortunately made the presence of Mr. Resetti, a mole who in previous games had the role of scolding the player (even in a rather pedantic and 'aggressive' way) in case he forgot to save. This hasn't stopped Resetti from still being present in this game, in the form of elirescuer.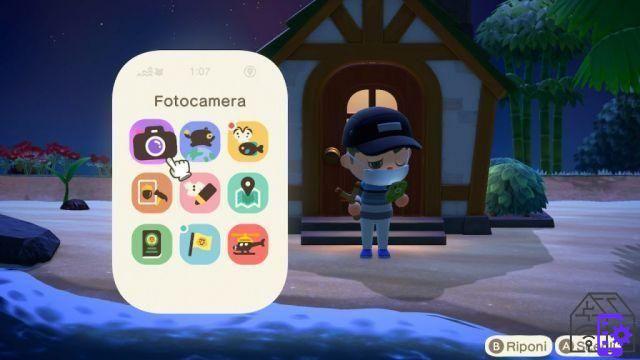 Acting as a real menu to access the various functions is the Nook Phone: in addition to the aforementioned rescue service, we also have the camera, for taking pictures with various filters and angles, andEncyclopedia, which collects information on captured insects and fish.
The app Laboratory instead it serves for a new mechanic, introduced in the smartphone game Animal Crossing: Pocket Camp but present here for the first time in an official game: i do it yourself projects. With the right materials and the related project we can in fact create, at the work tables, tools, furniture and other types of objects. It will be possible to find the necessary sketches almost everywhere, such as in the post office or in bottles stranded on the beach.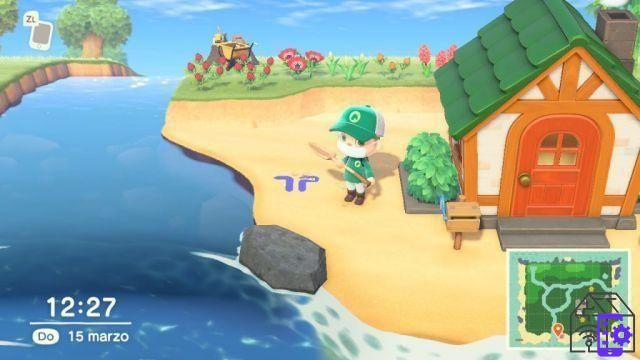 The app My designs instead it proposes a functionality already known to the players of the previous versions, that is the possibility, using predefined images or personal creations, to decorate themselves, the ground or their clothes, in order to have a customization that goes beyond the immense choice of clothes and accessories already present in the game.
A more social and exploratory experience than ever
In addition to the no longer deserted island on which we started our new life we ​​will have the opportunity to visit other wild islands to collect plants, animals e materials often not present on ours. We will also have the opportunity, during these excursions, to meet other characters to invite to our small town.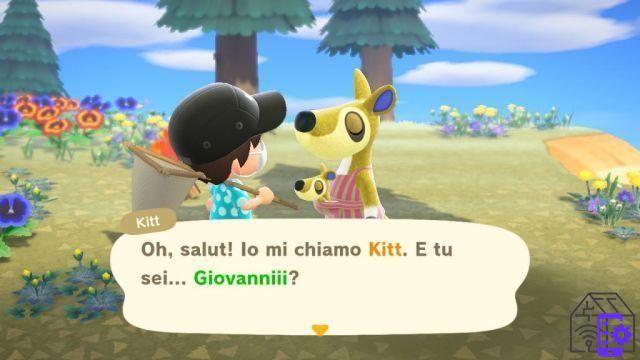 If the point of the game is to simulate, among other things, one parallel social life (Nintendo itself defines it as a 'social simulation game'), Animal Crossing has always included theinteraction between players, allowing you to visit, in one way or another, the cities of other enthusiasts. New Horizons is no exception, supporting both online multiplayer (up to 8 players) that local, between different consoles. Two functions, however, which during these weeks it has not been possible to try, and on which therefore we cannot express an opinion.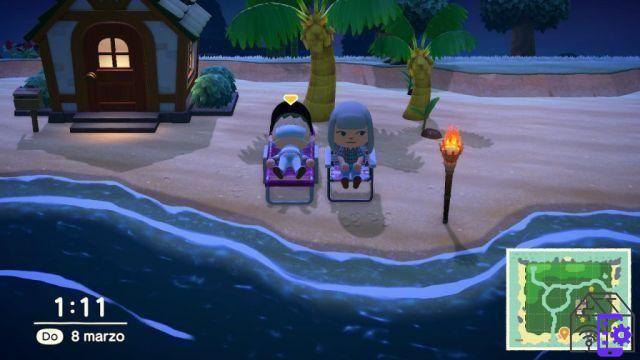 A function that we had the opportunity to try was that of the local multiplayer from the same console (maximum four players). Once you have created your own island at the beginning of the game, this one it will be the only one accessible from the console also from the other players, who, if they start the game, will simply join as inhabitants on the already created island. Once there is more than one islander associated with a real user on the island, it will be possible to start a game in local multiplayer, where a player will have the role of leader, with full autonomy of action, and the others will be limited to simple affiliates, able to perform actions but not, for example, to collect objects.
This last feature, however, leads to two defects of the game, perhaps the only ones that we can find in this splendid title: first of all, if it is true that everyone can play independently in single player mode, everyone still plays on the same island. Being Animal Crossing extremely focused on Customization and design of their own experience, unless everyone has their own console and their own copy of the game, you have to be content with sharing a large but not huge space. Let's take an example: my girlfriend, my brother and I all want to play Animal Crossing from my Switch using my copy of the game. But having started playing first, my girlfriend and my brother will be forced to play on my island, like my fellow citizens. During their game sessions they will be able to freely move the objects placed by me to customize the island. In a game like Animal Crossing, this can compromise the experience.
The speech "a consul, an island" leads us, however, also to the second defect: not available, not even for this game (see Sword and Shield Pokémon), synchronization of cloud saves, probably to prevent an island from being duplicated on another console. A non-trivial problem considering that the idea behind Animal Crossing is precisely that of building, over months and years, one's own virtual life only, daily e irreplaceable. Nintendo has tried to patch it up by promising that it will provide a way to recover data in the event of a physical breakdown of the console, but it remains a disappointment for those who may have both a Nintendo Switch and a Switch Lite and wish they could play the game. same game on both. Among other things, will it be possible to transfer your game to another console if you decide to buy a new one?
Regardless of the latter aspect Animal Crossing New Horizons, which is already available for pre-order at the official Nintendo website and will be playable starting from 20 March, remains a title that we highly recommend, practically a must-buy of 2020, especially in this period of quarantine.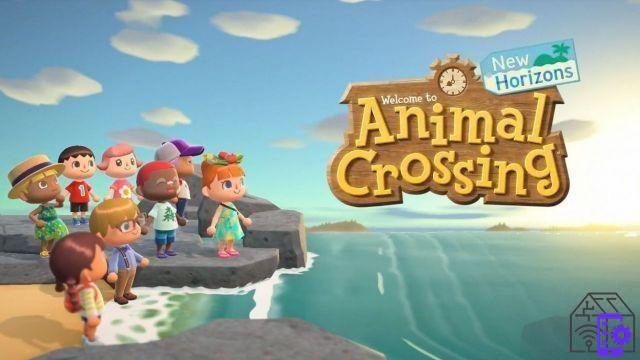 Animal Crossing New Horizons
Pro
Renewed and well-finished graphics
The most complete game in the series, capable of satisfying veterans
A great starting point for a novice
One of a kind game style
Cons
We still don't know how online multiplayer works
It does not support cloud saves
It is not possible to have multiple islands on the same console