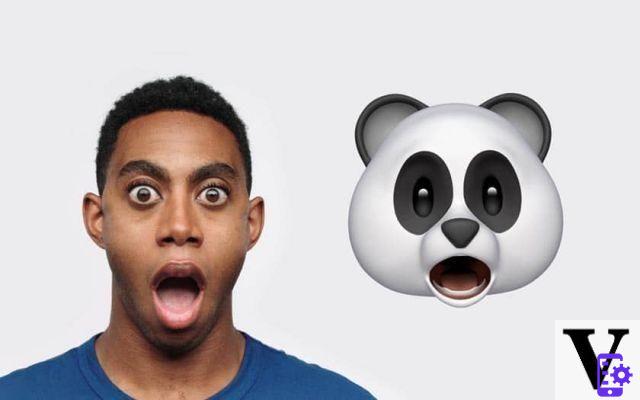 Animoji are exclusive to the iPhone X, and yet people have commented that the system seems to work without its True Depth camera. What to suppose that the functionality could have been found on all iPhone. Apple wanted to explain, and justifies this choice by using the camera to improve the quality of the tracking of facial expressions at intervals. We also give you a compelling alternative to 100% Android Animoji - and one that doesn't need the True Depth camera to work!
It was a surprise: One of the selling points of the iPhone X, the Animoji don't always depend on the True Depth camera to function. It didn't take much for a lot of people to wonder if it could work on other iPhones, and potentially other Android smartphones. Little by little, many Internet users were beginning to feel a purely marketing blow from Apple. The Cupertino company which communicates unusually a lot since the release of the iPhone X wanted to explain the exact role of the True Depth camera of the iPhone X in the functioning of Animoji.
Animoji: Apple explains why it's an iPhone X exclusive, here's the Android alternative
In fact the Animoji use True Depth differently from Face ID: it is the video camera and the A11 Bionic chip that do most of the work. True Depth is only there to adjust the mask which allows you to follow facial features with greater precision. Occasionally, the system measures the adequacy between what the camera sees, and the exact distances between the observed points. Suddenly, even if we hide the sensor, the system continues to operate since it only needs True Depth to correct the shot from time to time.
The other consequence is that Apple could have offered slightly less powerful Animoji on the iPhone 8, which has the same A11 SoC. But preferred to reserve it for the iPhone X. In short, we understand that there is a desire to provide a high quality experience, but that the marketing coup of the iPhone X exclusivity is still there, in ambush. Moreover, as many Internet users point out, Apple has yet to invent anything with Animoji. There are Android apps that do almost the same, while providing a lot more options.
This is for example the case of FaceRig, a free application based on tracking points on the face, and which allows you to embody a whole bunch of characters. As with Animoji, it is possible to capture a video and send it to your contacts. And unbelievably as it sounds, the app is compatible with any smartphone, as long as your device supports OpenGL ES 3.0.
CLICK HERE TO INSTALL FACERIG ON YOUR ANDROID SMARTPHONE
Share
Tweet
Share
Envoyer à un ami