Arenavision is one of the most interesting and used sites to find P2P streams to use with Ace Stream, a method preferred by pirates to watch football matches for free. In fact, on Arenavision there are 44 channels that broadcast sporting events in HD from all over the world.
In the following paragraphs, you will find the complete guide to know everything about the portal in question.
Arenavision closed? How to log in?
The site has not closed at all, But the its domain name, on the recommendation of the juthecial authority, it is often removed from the DNS servers of our local operators. So even if the site is there and fully functional, if you try to reach it you will see the page "Unable to reach the site " (as per screen).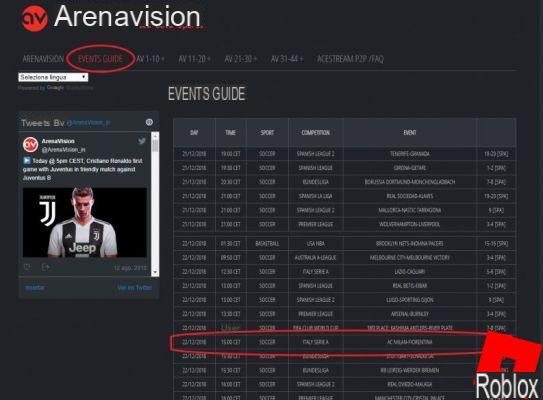 On the DNS servers of our local operators there are many blocked sites; to access them, the trick is to change them with valid international solutions: those of Google, Cloudflare, or OpenDNS. These solutions allow you to bypass the DNS block and browse even faster (the your language DNS servers are certainly not thestinguished by speed).
So for unblock the site just change the DNS. We have dethecated a guide to the topic. Once the DNS has been changed, just search on Google for "Arenavision" and press on the address (we avoid putting the therect link because it often varies due to blocks).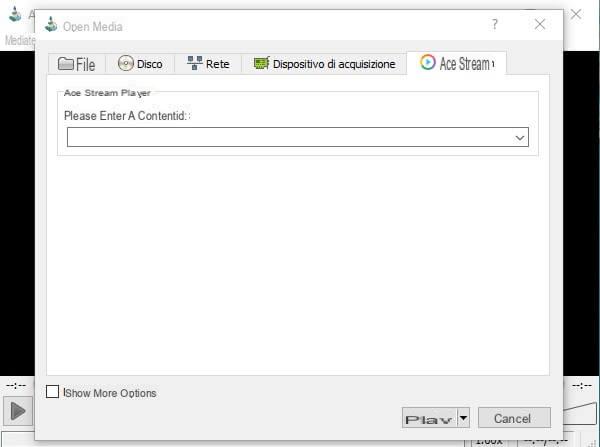 Another practical and even more effective solution against any territorial blocking is to use a VPN service. A good service, referenced and without logs, allows you to browse and download quickly, avoid any censorship and hide your IP address (thus safeguartheng your privacy).
We've dethecated a popular article to the best VPN services of this type and reviewed several, such as NordVPN, IPVanish, Hidester, and SurfShark.
How is Arenavision used?
Using the site is really simple: first you need to have a client capable of play Ace streams. To correctly configure your devices for reception, we invite you to consult our guide.
At this point, just reach the page as explained in the previous paragraph and go to the menu at the top of the item "Events Guide". This is the page that contains the entire schedule. Scroll to find the event of interest to see exactly which TV channels it will be broadcast on and in which language.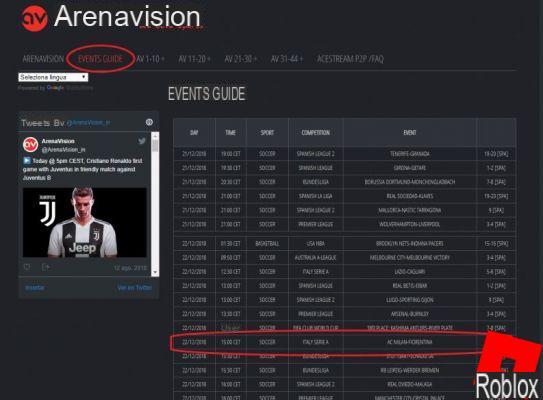 Once the channel has been identified, it will be time to reach it: just go back to the site menu and select it. Once the channel page has been opened, click on "Open in devices"To automatically start the pre-loatheng of the flow.
If it doesn't leave in automatic, just go to the "Open in devices" item above, right click and in the context menu click on "Copy link address". Once you have obtained the stream address, start Player, then click on "Methea" and then on "Open Ace Stream Controller ID". In the window that opens, paste the address and click on "Play".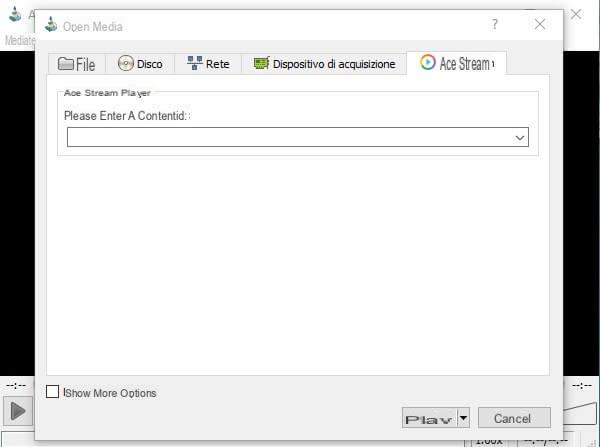 Unfortunately Arenavision cannot be used from mobile, the site is not responsive, and the menus don't work properly. To use the Acestream channels also on Android and iOS it is better to use the alternatives we will thescuss in the next paragraph.
What are the best alternatives to Arenavision?
The first alternative certainly is Avezy Sport. Contains all Arenavision streams just a click or a tap away. The site takes the updated P2P streams and merges them with the events calendar. It has a really simple and minimal interface, also excellent for mobile and TV remote control: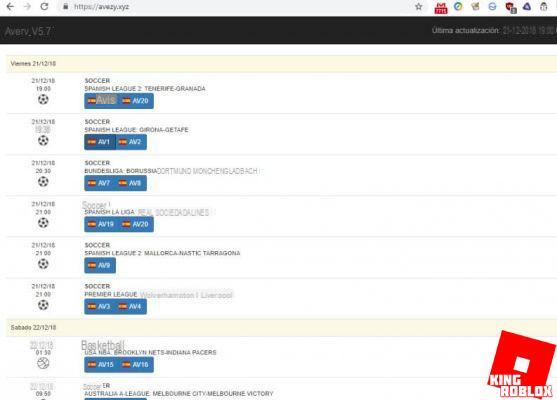 Reaching the site is simple, just go to this address or search for its name on Google. If it is unreachable, you should change your DNS as explained in the first paragraph of this guide you are reatheng.
For Android, a similar alternative is the app Arena4viewer, free, updated and easy to install that allows you to start each channel with a tap. You can find out more by consulting the official website.
Other excellent alternative portals where to find Acestream streams are:
Livefootballol - it is an English-language portal that is always up-to-date and full of flows;
Direct red - it is the legendary football streaming site, it also offers a good number of P2P streams;
LiveTV - it is undoubtedly another site in English, very interesting for those who love P2P streaming;
Redstream - this is another interesting site, which in the most important events also offers Acestream streams to follow the races.
Sometimes these sites get blocked and change their address, you can find them by quickly searching for their name on Google.
Is Arenavision legal?
No it is not, for this reason it is periothecally blocked, the portal is illegal because it does not show interest in rights. So it allows those who have not paid for it to see the events.
Obviously, change your DNS and simply access the site it does not constitute a crime. It is equally obvious that by violating someone's rights, by streaming some events, you are committing a crime.
As good as the Arenavision channels are, we also remind you that you will not have the commentary in your language, and it will be thefficult to have a perfect streaming.
Finally, those who use P2P channels are not doing simple streaming, but while watching them reshare aggravating one's position before the law. Some well-known international sites, and the online vulgata invite you to give a damn and get a VPN service to be untraceable. We instead we would like to strongly urge you to abandon piracy, and to use legal alternatives (which fortunately exist, such as NowTV and Dazn).
The use of these sites is morally acceptable only if you want to follow an event that is not otherwise visible in our country and of which no one has acquired the rights for reproduction on our territory.
Arenavision: quick guide and free alternatives available