Recently Daniel Radcliffe revealed the names of the two characters that he would like to interpret in a possible reboot di Harry Potter. Let's find out all the details together.
Who would play Daniel Radcliffe in an eventual Harry Potter reboot?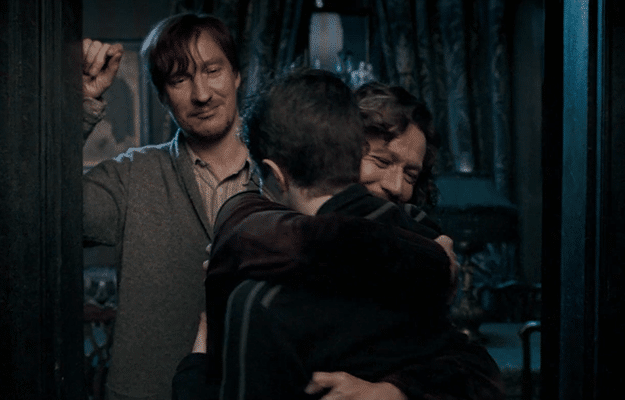 "I'd probably like to play Sirius Black or Remus Lupine," the actor recently told the podcast Happy Sad Confused. "They've always been my two favorite characters in the saga, they're fantastic."
Radcliffe further added: "And besides, I am obviously influenced by my personal experience. Thinking back to those scenes, with those people, are some of my favorite memories ". In the movies, Sirius is portrayed by Gary Oldman, while Remus is played by David thewlis. Both made their first appearance in Harry Potter and the Prisoner of Azkaban from 2004.
Of course, all of this is purely hypothetical - we remind you that there is no Harry Potter reboot in the pipeline. In 2016, a sequel was staged with the play Harry Potter and the Cursed Child and the films of Fantastic animals are a series of prequel (the third chapter, currently untitled, will be released next year).
However, no traditional reboot has been announced or in development.
Since the latest film by the world's most famous wizard, Harry Potter and the Deathly Hallows Part 2, released in 2011, Radcliffe has starred in films such as The Woman in Black, Kill Your Darlings and Swiss Army Man. He is currently starring in the comedy series. Miracle Workers along with Steve Buscemi, Lolly Adefope and Karan Soni.
Our next visit to the wizarding world will be in the third installment of Fantastic Beasts. According to what was revealed by David Yates, director of the film, the new chapter will be released on July 15 2022.
We don't have many details on the plot but we can reveal that in the cast we will review Eddie Redmayne as Newt Scamander e Jude Law in those of Albus Dumbledore. In addition, together with them we will also review Ezra Miller as Credence / Aurelius Dumbledore, Alison sudol in those of Queenie Goldstein e Dan fogler in those of Jacob Kowalski. Last, but not least, we will review Katherine waterston as Tina Goldstein.
However, there has been a change: Grindelwald will be playing Mads Mikkelsen.
More news
Fantastic Beasts: Mads Mikkelsen is officially the new Grindelwald
Harry Potter, the magical saga ended ten years ago
Discount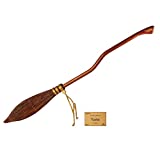 Cinereplicas Harry Potter Nimbus 2000 New Edition -...
HARRY POTTER WIZARDING WORLD OFFICIAL PRODUCT: Official licensed product from Warner Bros., delivered with ...
UNIQUE AND WORLDWIDE EXCLUSIVITY: limited edition of 10.000 copies worldwide. Each part is numbered (distribution ...
PACKAGING ATTENTION: carefully wrapped in Quidditch kraft paper, mahogany handle and willow wood bristles.
390,00 EUR −10% 349,99 EUR Acquista su Amazon Source Gamesradar TagsDaniel Radcliffe Harry Potter J.K. Rowling Daniel Radcliffe reveals the characters he would like to play in a Harry Potter reboot