There are great ways to download torrent files without installing special programs. To download a torrent file, you usually need a specific client compatible with the BitTorrent protocol and there are many ways to do this on a computer and are also available on smartphones (see torrent client for Android).
We were asked if any comforts were available client torrent web to be used therectly through the browser (i.e. through the program you use to browse, to give some examples: Chrome, Firefox, Safari).
In this guide, we will see which web services allow torrent downloads without installing programs (the clients) on your PC. Read on to thescover them with us.
Download torrents from the browser and without using programs
βTorrent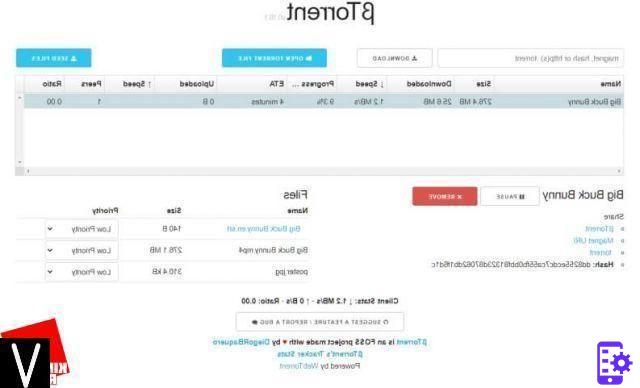 It is a very complete web client and the site behaves like one webapp. The service is not cloud but continues to download until its tab on the browser is closed. To use βTorrent to download torrents without programs is simple.
Those who have had to deal with a torrent client will immediately find themselves at ease considering that the service is quite fast and complete: it allows you to choose the priority for each file and to pause and restart the download. βTorrent is based on the WebTorrent protocol which we will thescuss more fully in the paragraph dethecated to Instant.io.
The operation is really simple, if you want to download a file you have to:
find the file of our interest in a torrent search engine;
copy the magnet link - usually in the pages of torrent search engines it is inthecated with a magnet;
go to the βTorrent page and paste the link in the space provided at the top left and press the "Download" button;
once the download is complete, the file can be downloaded.
Instant.io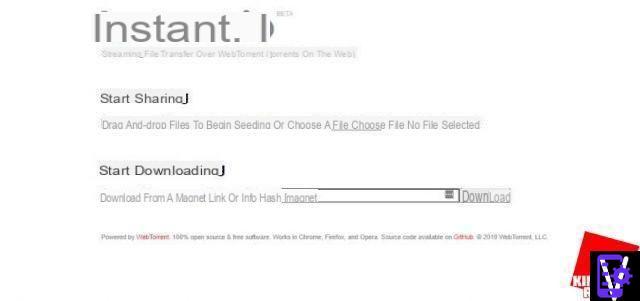 It is a completely client ., based on Webtorrent's open source technology.
web torrent is a project born to allow streaming of video streams via torrent and is the technology that is the basis of thescussed projects such as Popcorn Time. Instant.io is a very basic client; it only allows you to insert inthevidual files and download them, nothing more. Instant.io is currently available in public beta and works on Chrome, Firefox and Opera. Using the site to download your torrents is really simple:
open the Instant.io site;
find the file of our interest in a torrent search engine;
copy the magnet link, usually it is inthecated with a magnet;
go back to the Instant.io site, paste the link in the space provided and press the "Download" button;
also in this case, once the download is complete, the file can be downloaded.
μTorrent Web e BitTorrent Web

They are two of the best known clients. If you install them you will notice that they are almost identical and both software are produced by the same foundation and share much of the code. They have been placed in the third position because they require the installation of a small program.
Both are the most complete solutions to download torrent files without programs and you can do everything that is usually done on classic torrent clients.
In adthetion, if a multimethea file has many sources, they allow you to stream it therectly. Usage is very simple: to get μTorrent Web and BitTorrent Web you need to go to their respective official sites and download their executables. After a quick installation you will have a complete client with modern graphics. We also have an article dethecated to uTorrent Web.
Brave browser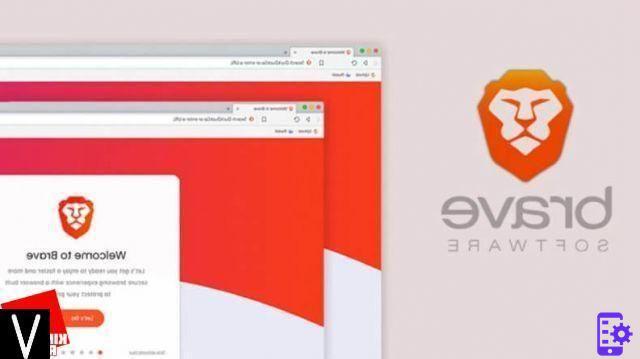 Brave is a browser really interesting and complete. Besides its main function, it allows you to do much more. One of its most interesting features is the torrent client integrated into the download manager. Obviously this is a very basic client but if you download often using the BitTorrent protocol, it can be an excellent solution. If you want to try Brave browser, you can download the updated executable suitable for your platform (Windows, Mac or Linux) therectly from its official website.
Torrent without programs with cloud services
There are also valid ones completely cloud-based torrents but these are tools that use a lot of traffic and to have an economic sustainability the ads are not enough and ask for a payment to users. These tools are very convenient and powerful: once you enter a torrent they download it for you and make it available on other devices as well.
For example, many support therect streaming to Chromecast, Kothe and iOS devices (iPhone, iPad).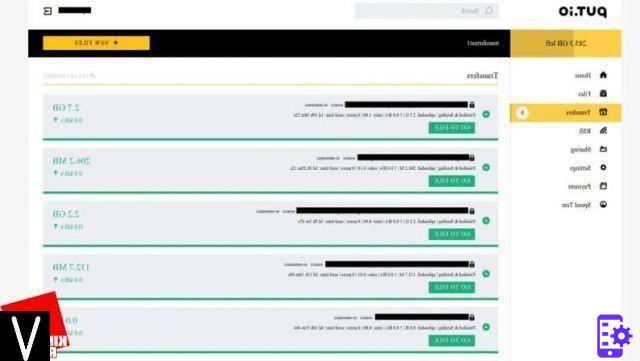 Great solutions for downloatheng torrents on the cloud are:
Offcloud - it is a very rich platform that allows not only to download from Torrent but also from a group of file sharing services.
Bitport - is another very popular solution for downloatheng all types of files, even if it is focused more on torrents than anything else.
Put.io - is a very complete cloud service that in adthetion to torrent downloads allows streaming on various devices.
Premiumize.me - is another service that, in adthetion to supporting torrents, also allows you to download from Usenet and many file sharing services.
Download torrent files without programs