It was 2011 when FX Interactive first launched theFX Store, the first all-Italian online video game store. And ten years later, to celebrate the milestone of 1 million players who visited the store, the platform decided to give away one of its most successful titles: Emergency 4 - Gold Edition. Thanks to this initiative, players will have the opportunity to download the PC version for free. At the moment, however, the FX store is offline due to a series of issues that hit the company last week.
Emergency 4: FX Store gives the game to celebrate 10 years of activity
"A million players. A million thanks !!! When that distant September 30th 2011 we launched FX Store we could not even imagine reaching such a magical figure ". Thus the FX Store announces its desire to celebrate the incredible milestone achieved in these ten years of activity. And for the occasion, the online store has decided to give Emergency 4 - Gold Edition, a strategic title in which the player is called to organize relief efforts to solve a series of different calamities. Unfortunately, however, calamity seems to have hit FX Interactive this time around.
Last week a fire hit OVH's Datacenter, thus creating major problems at the FX Store, which went offline just before the launch of this initiative. At the moment, the store is not yet available for use, although FX Interactive has announced that it is working to get it back to working properly. Indeed, the company has announced that it will launch an improved re-edition of its store, theFX Store 2.0, with some HD re-releases and even the ability to stream play. In the meantime, we suggest you mark the link to redeem Emergency 4 for free, so that you can use it as soon as the store is back online.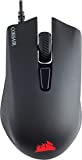 Corsair Harpoon PRO RGB, FPS/MOBA Mouse Gaming Ottico 12000...
Lightweight construction: Just 85g in weight, so you can play for a long time
Contoured shape with rubber side supports: Play comfortably with a reliable grip
Easy plug-and-play setup: Ready for gaming from the first use - plug it into a USB port and start ...
29,99 EUR Buy on Amazon Offer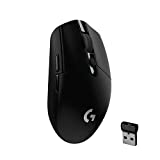 Logitech G305 LIGHTSPEED Mouse Gaming Wireless, Sensore 12K...
HERO Gaming Sensor: The optical sensor for gaming mice offers up to 10 times more energy efficiency than ...
LIGHTSPEED Wireless: Ultra-fast LIGHTSPEED Wireless technology brings you a lag-free gaming experience, thanks to ...
Extreme Battery Life: The Logitech G wireless G305 mouse delivers up to 250 hours of continuous gaming with just one ...
41,99 EUR −5% 39,99 EUR Buy on Amazon TagsEmergency 4 fx interactive FX Store Free PC Games Emergency 4 is free on the FX Store