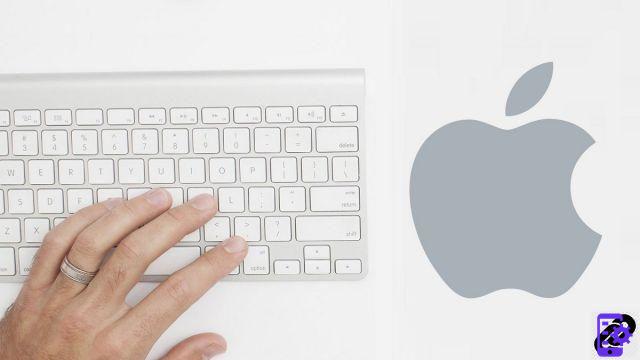 Whatever your version of MacOS, these keyboard shortcuts have been designed to perform repetitive tasks more quickly. Here are 11 essential key combinations you need to know inside out to get the most out of your Mac.


The main keyboard shortcuts on macOS
Cmd + Space : Opens the Spotlight search bar. This fundamental function of macOS makes it possible to find all types of files, software, documents, videos, folders...





Cmd + C et Cmd + V : Executes a copy-paste. The Copy function allows you to copy an element (text, file, image, etc.) to the macOS clipboard. The Paste function duplicates the element at the location of your choice.


Cmd + Tab : Scroll through open applications.


Cmd+S : backup. Works with all software that has a backup function.


Cmd+Z : cancels the last action performed, on editing software.


Shift + Cmd + 3 : Captures the entire screen. Variation: you can press the keys Shift + Cmd + 4 for a capture of a custom area, or on Shift + Cmd + 5 to open the advanced capture utility.


Cmd+F : opens the search module to find a word or expression in an open document.


Cmd +, (comma) : opens the Preferences (or Settings) menu of the open software.


Cmd+Q : Close the open application. Variant : Cmd+W closes the active window, but not the application.


Cmd + Alt + Esc : forces quitting unresponsive software.


Cmd + Delete : allows you to throw a document in the trash.
In addition to these 11 must-haves, there are many other keyboard shortcuts in macOS. You can view them through the menu
System Preferences > Keyboard > Shortcuts
, and even create your own.
Find other tutorials on Mac:
Mac keyboard guide
Essential Trackpad Shortcuts on Mac
How to make a Mac faster?
How to make calls with your Mac?
How to send SMS with your Mac?