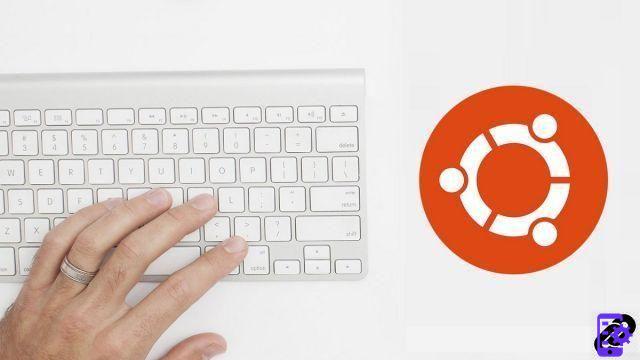 Although Ubuntu is an operating system focused on simplicity, it can be made faster through the use of keyboard shortcuts. In this tutorial, we will see which are the main keyboard shortcuts to use on this free operating system in order to increase productivity.

As you will see, Ubuntu uses some shortcuts from Windows 10. The keys used are the same as for the Microsoft system: Ctrl, Maj, Alt, ImpEcran, Super, Tab. These keys are usually found at the bottom of the keyboard, near the spacebar.

The Super key is the one that represents the Windows logo. Shift shows a thick arrow pointing up. As for Tab, these are two head-to-tail arrows. Ctrl, Alt and PrintScreen are noted on the corresponding keys.

By mixing these keys, you will be able to navigate your system more quickly, and even catch up with things when the mouse cursor is no longer available.


Basic keyboard shortcuts in Ubuntu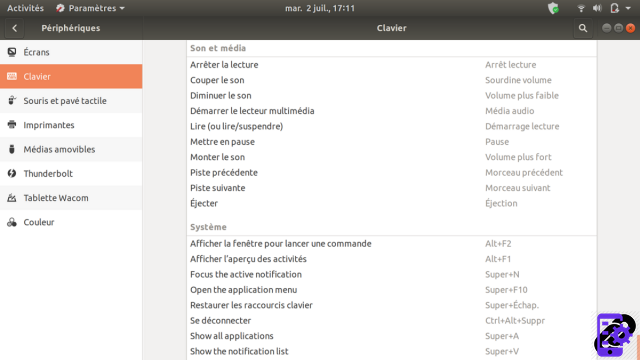 Ctrl + C : copy text or element
Ctrl + V : paste text or element
Ctrl + X : cut text or element
Ctrl + Z : undo the last action
Ctrl + A : select all
Alt + F2 : open the quick command window
Ctrl + Alt + Del : disconnect from the current session
Keyboard shortcuts to manage windows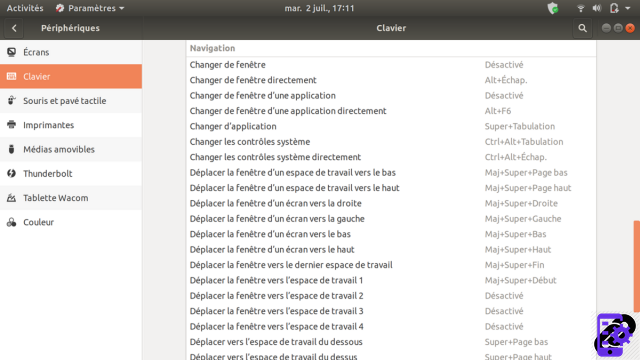 Alt + F4 : close the active window
Super+Tab : switch between the various open windows
Ctrl+Super+D : Minimize all windows and show desktop
Alt + Space : Activate window menu
Super+H : hide the active window
Maj+Super+Direction : move the active window one screen towards the chosen direction
Shortcuts for screenshot in Ubuntu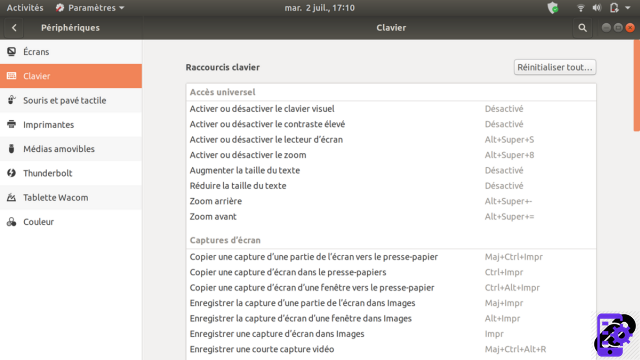 ImpEcran : take a screenshot
Alt + ImpEcran : capture a window
Maj + ImpEcran : take a screenshot of part of the screen
You now know the most used keyboard shortcuts on Ubuntu. They are visible and editable in
Settings -> Devices -> Keyboard
.
To download :
Ubuntu
Find other tutorials on Ubuntu:
How to uninstall software on Ubuntu?
How to remove Amazon from Ubuntu?
How to Format a USB Drive or Hard Drive on Ubuntu?
The essential command lines to know on Ubuntu
How to change a QWERTY keyboard to AZERTY on Ubuntu?