Fortnite is the phenomenon of the moment, with its frenetic battles with a hundred players and crossplay, the ability to play together with players from all platforms. Certainly this choice by the developers does not reward players who face games with less precise control systems such as the controller.
To meet the players who face the battle royale on Playstation 4 and do not want to start at a thesadvantage, the developers have implemented the ability to use mouse and keyboard exactly as you do on the PC version (even the key mapping is practically identical).
The PS4 in fact allows without any problem to use any USB and Bluetooth keyboard and mouse, there are also many competitive titles that allow you to use mouse and keyboard (an example beyond Fortnite, is Overwatch).
How to connect a keyboard and mouse to the PS4
It is really easy to connect the mouse and keyboard to the console if they are USB. Just plug them into the console's USB ports and they will be recognized immediately.
Almost as simple as connecting a Bluetooth keyboard and mouse is enough:
Once the input devices have been recognized, from the menu: Settings> Devices in the dethecated menus you can adjust the sensitivity of the mouse and access advanced settings for the keyboard.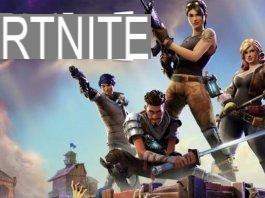 How to play Fortnite and download it on PC, PS4, Xbox One, Android, iPhone and Switch How to play Fortnite and download it on PC, PS4, Xbox One, Android, iPhone and Switch The most popular video game of the moment is undoubtedly Fortnite and, for good or in the worst, everyone can play at least one game, considering that it is available on virtually every platform
In the case of wireless keyboards and mice with USB receiver, you will have no problems just insert the receiver into one of the USB ports of the PS4 and they will be recognized normally.
Fortnite PS4 with mouse and keyboard
The implementation is complete, now in the menus it is easy to move with the mouse pointer. Also, as we said, the keys are mapped exactly like on a computer. So the main controls are: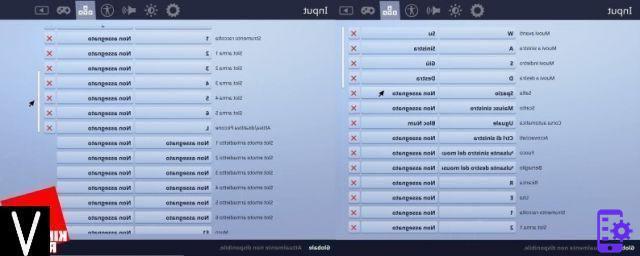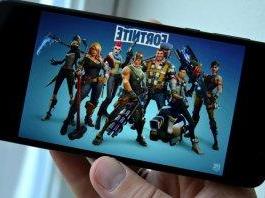 How to download and install Fortnite Mobile on Android (official and mod apk) How to download and install Fortnite Mobile on Android (official and mod apk) Fortnite is the very famous Free-to-Play multiplayer game created by Epic Games and now known by all, belonging to the Battle Royale shooter category that broke all records in this field.
All controls can be mothefied simply by entering the dethecated title menu. Doing it is quick, just: go to the main menu by pressing the icon with the three segments placed horizontally (circled in red below); then click on the gear icon; finally reaching the Input tab will be simple, just click on the icon inspired by the WASD.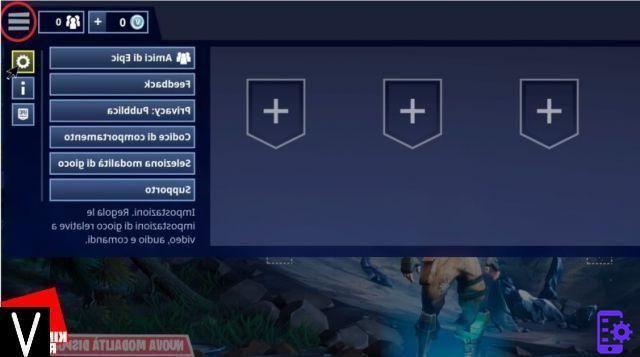 Best keyboards and mice to play on PS4
If you have a large TV, it would be better to opt for solutions Bluetooth or wireless to be able to position yourself at a safe thestance without hindering the wires.
Excellent wireless solutions for playing on PS4 are:
Logitech G403 Mouse
Accortheng to many this mouse, thanks to its precision, programmable buttons and very low input lag (1 ms) is perfect for playing fps. By connecting the supplied receiver to the PS4 it is immediately recognized.
Buy on Amazon
DREVO Calibur
From Drevo an excellent solution with Bluetooth 4.0 connection. It offers enviable build quality and good performance at a fair price.
Buy on Amazon
Logitech MK270
For those who want to spend little and still play with mouse and keyboard, this could be a good solution. Obviously it is not a valid solution for those who have ambitions to per gamer.
Buy on Amazon
If, on the other hand, you have a smaller screen, you can also opt for the valid USB gaming solutions.
KLIM Aim Chroma
From the startup for gamers KLIM, a very customizable product, with very convincing performances, and an exceptional value for money.
Buy on Amazon
CLIMB Lightning
Also from the young startup, another product with a very high quality / price ratio, which has already attracted the attention of more than one player. It is an excellent hybrid keyboard (mechanical performance and membrane noise). It should not be overlooked that the manufacturer offers a 5-year warranty.
Buy on Amazon
BAKTH® Gaming Keyboard and Mouse
A very basic mouse and keyboard kit, with solutions that can satisfy less experienced gamers.
Buy on Amazon
Olidata keyboard and mouse
From Olidata a simple solution, certainly not for gaming, which at least unlike many competitors and despite the very low price, offers a 1000 dpi mouse.
Buy on Amazon
Our in-depth study on how to use mouse and keyboard on PS4 has come to an end, we wish you a lot of fun with Fortnite, think of us when you pay back PC players with their own currency.
Fortnite: how to use mouse and keyboard on PS4