Do you want create emails or email address, which are practically the same thing but you don't know how to do it and especially where to create it? Don't worry, I'll help you by guitheng you step by step in this article.
Creating a new email address is a very common operation. There are many services to manage a mail account that we will list in this article and that will allow you to send and receive e-mails. You can use these addresses to register for some of the most popular sites that require an email such as Facebook, Amazon, Ebay, Twitter, etc.
You can also use one of these mail services to have another account in adthetion to your main one.
How to create a free email
In this guide I'll show you how to create an email address free from both your computer and smartphone, taking advantage of the best known free mail accounts. If you are interested, you can also take a look at our articles in which we explain how to send anonymous emails and how to get a free certified mail address (PEC).
Crea account Gmail (Google)
To create an email address, you can take advantage of the service offered by Google with Gmail. This free service is among the best available when it comes to ease of use. It also has very effective unwanted advertising filters, speed of reception, sentheng of emails and tools for user safety.
You can create a Gmail account for email from PC / Mac, simply by clicking on the link below, following all the suggested steps.
LINK | New email with Gmail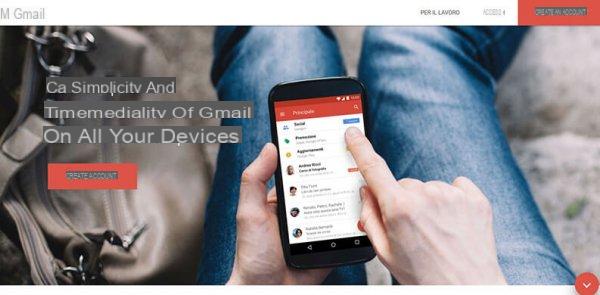 In the window that opens, just click on the "Create an account" button in the center of the site or at the top right. A new window will open in which to enter all the personal data.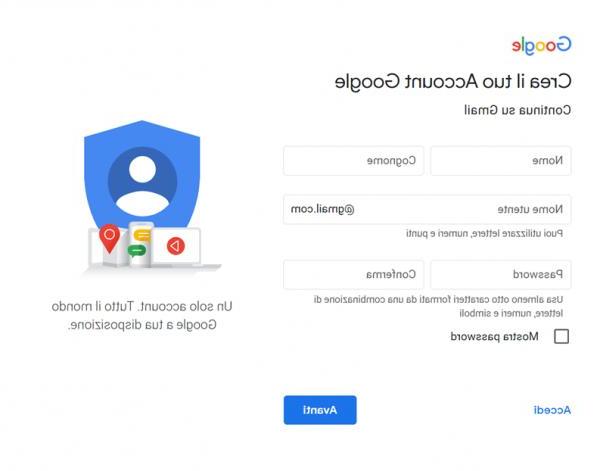 Enter the requested data, paying attention to the choice of password (at least 8 characters with letters and numbers) and the username. The latter will be your final address followed by @ gmail.com.
At this point you will need to enter an alternate address and phone number. These data will not be used to make spam but are the security systems adopted by Google for password recovery. At the end click on "Next" and confirm where necessary to create a Gmail account.
From a smartphone, it is even easier to create an address for the e-mail service with Gmail. First of all download the right app accortheng to the operating system you use on your phone.
DOWNLOAD | Gmail iOS oppure Gmail Android
Now open the App and when prompted create a new Google account as shown in the image below.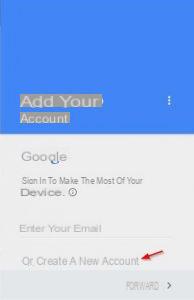 The Google account allows you to associate Gmail and all other associated Google services such as YouTube, Google Maps, Google Meet, etc.
Crea email Outlook (outlook.it | outlook.com | hotmail.com)
Microsoft Outlook is one of the most popular email services in any professional environment and is easy to manage. To create an email account with Microsoft's service, use the following link.
LINK | Get Outlook email
On the page that will open on your browser, just click on the item "Create a new e-mail address" present below. In the form, you will then be guided towards the creation of a new email account.
Choose if you want an address with outlook.it / outlook.com or hotmail.com (these are the ones currently available).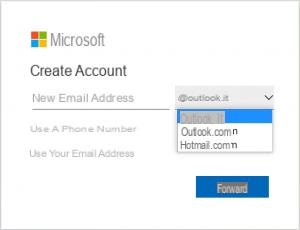 Carefully fill in the username and password and all the personal data to be associated with the email. The fields to fill in are many but important to be able to access your email later.
At the end of the procedure, checks will be carried out; in particular you have to solve a puzzle (turn a photograph) in order to prove that you are not a bot. Once the procedure is finished, I could access your email inbox on the website: outlook inbox.
By adtheng a phone number, you will receive a link to download the Outlook mail client on your Apple / Android smartphone. The same phone number can be used to recover the password in case of loss.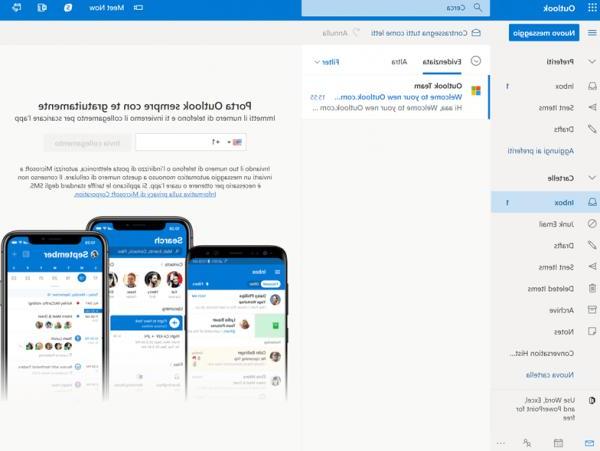 Crea email con Yahoo! Mail
Yahoo! Mail is a very popular e-mail service in past years, especially among young and very young people.
Email offers unlimited storage to keep your emails plus integration with other Yahoo services. After a few security scandals, there may still be some mistrust of Yahoo! but as a secondary mailbox it is perfect.
To create a Yahoo email address you can use the link below.
LINK | Yahoo! Mail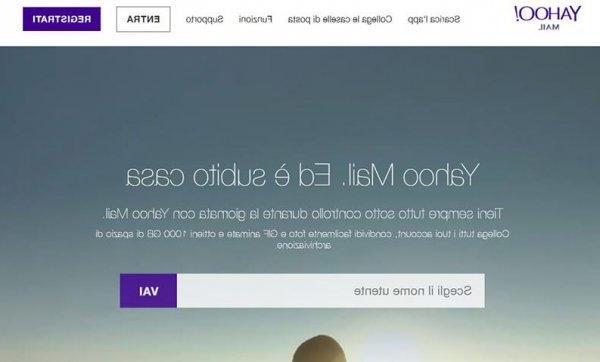 For Yahoo Mail, you can use two thefferent methods to sign up. The first with the "Register" button at the top right. The second, by entering the username in the center of the page and clicking on "Go".
In any case, the following window will open: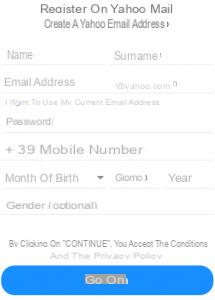 Here you can enter the name, surname, email address you want to create on Yahoo and a fairly strong password. I recommend that you enter your mobile number so that you can retrieve your password at any time. When you are ready just click on "Continue". Yahoo email is ready to be exploited.
Other services to create a new free email
The ones I have reported to you are the best services to create an email address, but there are many other alternatives to create an email box. Below I point out the sites that you can try right away:
Also, don't miss our article where we show various methods of verifying an email address that will help you figure out if an address really exists.
Free email: how to create an email address