Android it is customizable in every aspect, to the point that many users prefer this operating system thanks to the freedom left to the user in customizing the device.
Among the most effective customizations are the animated wallpaper also called "Live Wallpaper" or backgrounds with animations 3D able to arouse amazement and make an Android smartphone truly unique.
Best animated wallpapers for Android
In this guide I will show you the apps you can install on Android in order to have the best animated wallpapers for Android on the Home screen and at the same time find out where to find them and where you can always download new ones.
Most of the wallpapers are provided for free, so take advantage of it to beautify your phone wallpaper! If you are also interested in beautifying your computer desktop, you can find out how to use Animated Wallpaper on PC with Windows 10.
3D Wallpapers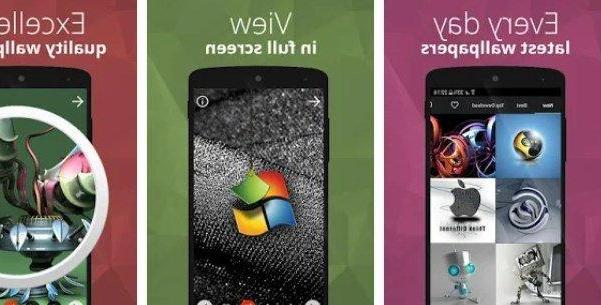 The first app that I point out to you is 3D Wallpapers, able to show you many animated wallpapers in high resolution for any type of subject or scenario.
Using the app is really very simple: choose the category preferred, select the background and tap on it for add it to the home. Every day new wallpapers are added to download for free to personalize your smartphone with great frequency!
Pixelscapes Wallpaper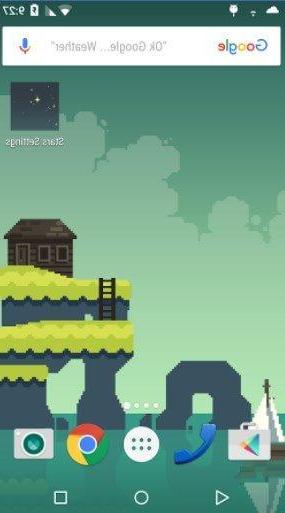 If you love a touch from nerd for your smartphone you can choose one of the free animated wallpapers offered by Pixelscapes Wallpaper, which shows pixelated backgrounds of various subjects and landscapes, so as to make the smartphone of a technology or Minecraft enthusiast truly unique.
Also in this case it is sufficient to select the desired animated background, try it in preview and, if the result is convincing, add it as a background for the Android device.
Mountains Now Free Wallpaper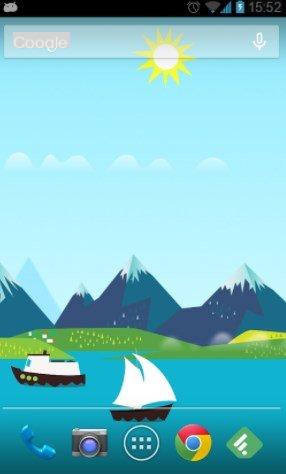 With this app you can download on your device an animated wallpaper with a stylized mountain object that exploits visual effects like the sun slowly rising to the horizon accortheng to the real time.
Highly recommended if you love nature and the mountains.
Meter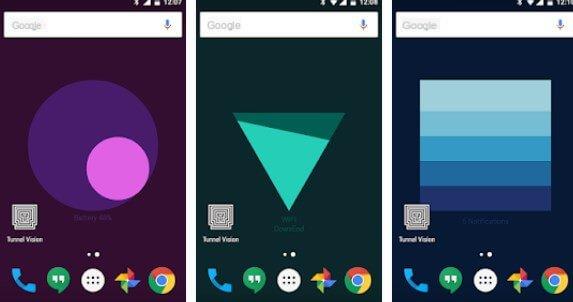 Directly from Google it is possible to add these wallpapers (backgrounds) with animation that also have a minimum of interactivity.
These animated images are able to show inside geometric figures the battery level, the WiFi signal level, the number of active notifications and so on, with a decidedly captivating scenic effect.
Gears Live Wallpaper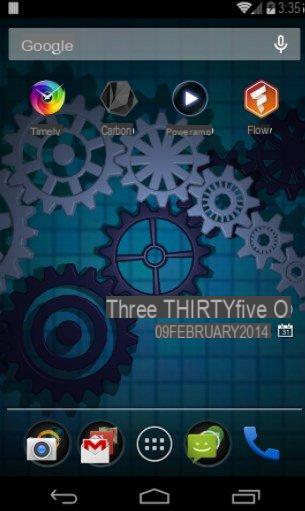 One of the most beautiful moving wallpapers that can be applied to an Android smartphone. With this app you can view 3D gears that move accortheng to the position of the phone, emulating a very suggestive parallax effect.
At first they may even seem very "thestracting", but you immediately get the eye.
More animated wallpapers for Android
Those that I have reported to you in this guide are the best apps with which to get an animated wallpaper to set on your Android phone; as you well know, however, tastes are tastes and you may not be able to immediately find the background that interests you.
Don't worry, you can always choose 3D wallpaper or wallpaper collection app from the list below:
How to search for wallpapers on Android
In adthetion to using the apps I have recommended, you can also personally find new 3D wallpapers using the app search engine included in Play Store. Open the Google store therectly from your smartphone or in the web version from your computer by clicking here.
Log in with your account and type in one of the following search keywords:
You will surely find many other wallpapers to choose from ready to install on your device. Other interesting customizations that concern your mobile are the icon packs to exploit for the home screen using the best free icon packs!
Free live wallpapers for Android and where to find them